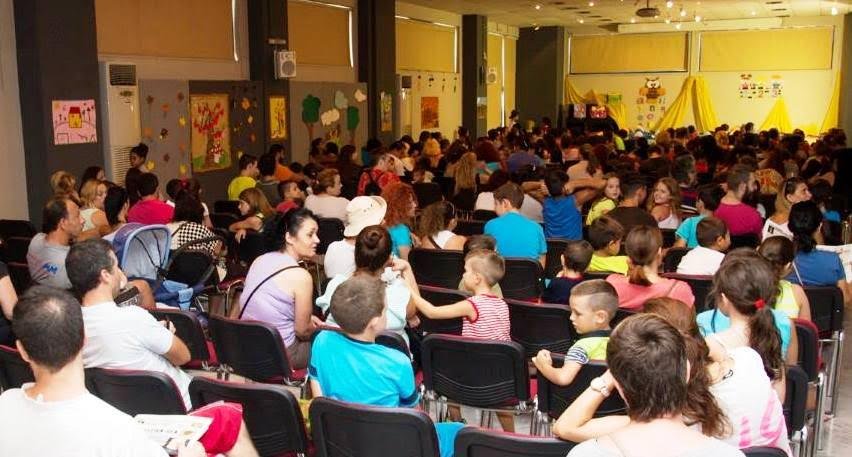 Dear friends and supporters,
With your support, Kid & Family continues to touch the lives of thousands of children all over the country.
The new school year 2015 started the 13 of September. More than 500 children were desperate because their parents couldn't afford anymore to pay even for the basic school equipment, clothes, school meal and medical control of their kids. It's important that you know that there are not free school meals in Greece.
Your donations for the period of June to September gave to 500 children food for one month, all necessary school equipment for the new school year. Donations are extremely important to fulfill the needs of kids in need, especially in this period that schools are open and hundreds of kids of unemployed families are forced to stop their studies when parents are not able anymore to pay the slightest equipment, books, transport tickets, when even the basic food for their kids is not guarantee for their kids. Unemployment rises so fast in Greece that the companies who donated us products, can't afford anymore to donate the quantities of products needed to cover even the families we already take care off. We have to run all over Greece, looking even for products such as scholarship equipment. Olive oil and milk are scarce.
Every donation allows us to reach in-need children nationwide.
Thank you so much for your care. We look forward to reaching more children in need next month, and we cannot do it without your support.
It is this kind of compassion and dedication that makes us proud to be affiliated with your partner network. Most importantly, we would not be able to provide this wonderful product without your support. For every $1 donated, Kid & Family Delivers is able to donate over $10 worth of brand new products to underprivileged families across the country. From our experience, we know product donations like these help fulfill the needs of disadvantaged children and adults, demonstrating to them that they are worthy of being valued.
Due to the support of our product donors, your gift is multiplied ten-fold: a $30 donation provides over $300 worth of new merchandise to needy families.
Our goal is to raise $5,000, which will provide $50,000 worth of brand new merchandise, such as clothes, books, school materials, home items and more to disadvantaged children and adults who are in dire need of the basics.
Please help us continue our mission by donating now. Thank you again for your valuable support.
On behalf of our volunteers team
kind regards