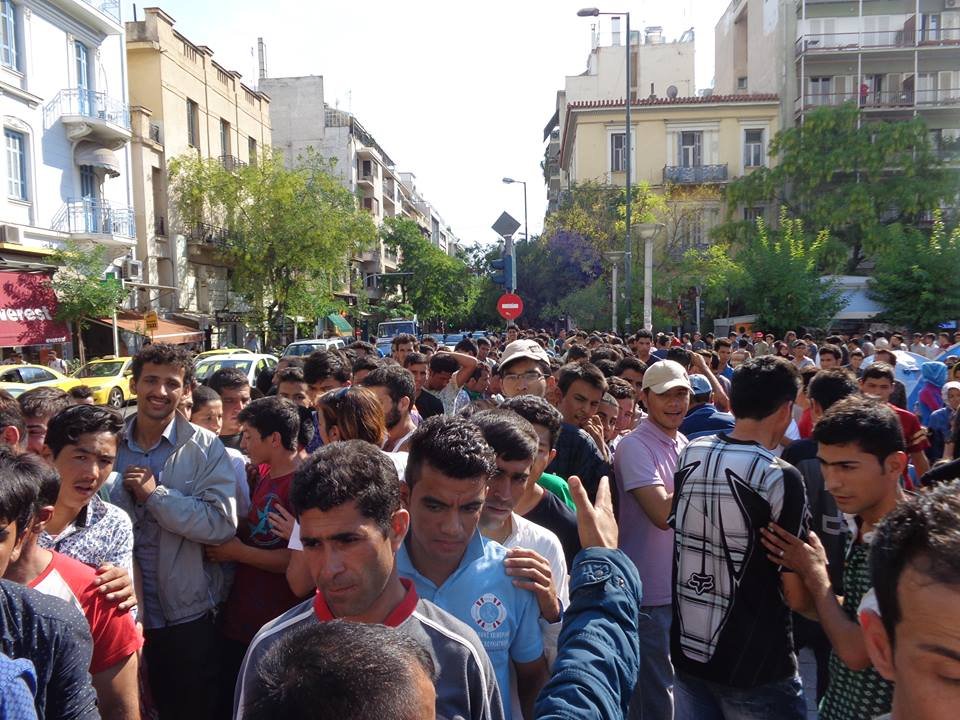 Dear friends and supporters,
Despite the financial crisis facing many Greek families at this time, we feel it is our humanitarian duty to aid the vast number of refugees that are arriving daily from Syria and Afghanistan in our country. These families arrive destitute and ravaged by war, hardship and disease often with young children who are famished and sick, seeking refuge from the horrors they have escaped.
In the entire city of Athens whole squares and public gardens have become the temporary living quarters for these families. Their numbers have become so overwhelmingly large that it has become impossible to support or aid them through any private or public initiative. The overcrowding and unsanitary conditions under which they try to survive pose a greater threat for the general public's health. It is no longer just the case of saving the refugees, but also preserving the permanent residents of Greece who are torn between helping and surviving themselves in harsh economic times.
Many of the sick suffer from communally transmitted diseases. In order to secure public health for the residents of Greece there is the dire need for creating dormitories, sleeping quarters where the refugees can rest and heal without endangering others. The outpouring of support from all classes of Greek society has been inspiring. Young and old, rich and poor are offering what they can to help those who are in greater need than them. In lieu of an organized governmental effort, private donors have moved up to the challenge of the times and offer what they can to relieve the pain and suffering of their fellow human beings. Unfortunately, these moving offerings of private citizens are not enough to alleviate the desperate situation. Therefore, we must implore you to help us again.
Dear fellow humanitarians and supporters, through your generous donations in the past we have been able to help thousands of refugees that have managed to make it alive to our shores. We have secured food for 2500 people who have remained in our country from September to this day. We have distributed over 4500 kinds of first aid and staples (like soap, shampoo, water, clothing and shoes, diapers and dietary supplements) trying to relieve their desperate conditions.
We are in desperate need of any financial aid/and or contribution you can offer us; this year, more so than any other year, has proven to be extremely demanding in our struggle to help the thousands of refugees crossing through our country. Please spread this urgent message for help to all your neighbors, friends and loved ones. United we can help sustain hope and life for thousands.
With my deepest gratitude and on behalf of all our volunteers,