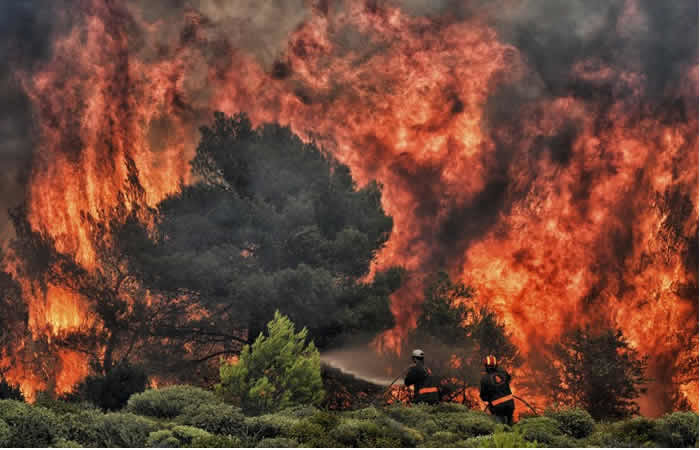 Dear friends and supporters,

we warmly thank you for your letters of support and donations. You encourage our efforts in the this dark period Greece experience.

Kid & Family charity unify all powers and volunteers with H.U.G. - Humans United Globally 4Youth making a strong network of help to the Victimes of these wild fires killers

We are in the middle of Vacations. Athens is empty. Schools are closed. It is extremely difficult under the heat to work at places touched by fire, where ther is no tree left and the heat is unbelievable without even a drop of water. The central water and electricity distribution is under reconstruction. It will take long to get back in a normal life even to basic matters.

Ther is a lot of work needed

Your support is crusial. We thank you for being at our side.It is very important that you continue offering your support at every scheme you consider being useful for emergency relief packages and psychological support for the huge loss of humans and what was left as fortune from 9 years of inhuman taxation and austerity mesures.

THE SITUATION

As we are on the ground every moment of the day and night, we had no access to internet or electricity, we are more than excausted, as the last 10 years we try to face impossible situations. They country has been transformed to a point of accumulation of tragedies. We are proud to still have volunteers as everyone is tired. We need hands and funds to go on.

We see products accumulated in mayors' warehouses without any kind of efficiency to get distributed. We see no planning for building up a network of help.

Once more we are happy we can work efficiently directly to people as always with our own network. KID & FAMILY our sponsor is a grate helping hand for "Emergency relief packages" helping directly people with home delivery of all essencials. She is on our site. Our psychologists, Greeks all over the world are connected with us to give immediate support throught skybe, phone, face to face FOR FREE in Greek.

ALL BASIC NEEDS URGE:

1. PSYCHOLOGICAL SUPPORT AND SCREENING OF ALL kids & families IN NEED

Mobile phones, FAST Laptops for skybe ( supporting with pshycologists and psychiatrists, through skybe or phone. We need to provide FIRE victimes with any kind of phone they rarely have any! Everything is destroyed) This equipment will be also used for screening the needs of people. Sticks or mobile internet. We try hard to motivate people even to face their homes. The have no courage to act. Street are empty. There is nothing. No NGO unless the red cross the first 3 days. We see the police everywere a few soldiers, noone else. Volunteers are accumulated at ware houses were there is no plan for acting. We give them tasks and tools to go on.

HUG POINTS declared by PRINTED POSTERS were we give Phone number and email so each individual can have direct access to help (material or Pshycological) IN PERSON! DISCRITLY IF NEEDED! Office equipment needed. Tents too. Throught HUG POINTS we provide to all Fire Victimes AND Firemen ALSO: Glasses for free, Books, cloths, food, scolarship equipment that we ll need to provide for September!

2. CLEANING THE AREA

We need to provide basic Tools and materials for cuting, cleaning, bags , baskets etc to families, even for just cleaning the area and cut the burned branched. It is the most ergent to do after food and psychological support. Every home lost all kind of tools and equipment. We saw a 22 years young man trying to cut a branch with nifes. People are scared to keep all these burnt trees next to the ruines. A new fire is possible if they don't clean fast.

3. FEEDING PEOPLE: We need 5€ / person to give HUG MEALS. We found under this extremely cheap price restaurant tickets that can provide full meal with this low price. We thank much the greek restaurants for this huge offer. Please help us to provide as much MEALS as possible.! There are 1.200 families in the streets. It is not true the gossipe papers talks about rich people who maintane just a vacation house. For a 35% of people this is true. The rest of the families, are permenent regident of the areas, MATI, N.VOUTSAS, KINETTA, RAFINA, ALEPOCHORI and a several smaller communities of 15 houses each that ARE NEVER MENTIONED ON THE NEWS! Of course MATI is the area with the biggest number of people who passed away!

All of their houses and at least 200 families, lost people. Victimes passed away the same area we work, giving help.

Any time it is possible to find ourselves in front of the body of a person missing.

The population of Greece is in a huge chock when we realize that every years brings the country in a worst position, when the population is so much melted with all kind of nationalities in crusial need too. Under the burglars eye, Police is everywhere on the streets. The absolute abscence of multinational NGOs who were present the first year of the massive refugee entrance in the city, make people angry. The regional Charities or NGOs also absent in the majority excausted from 9 years of efforts to recover the endless problems our country faces.

All nationaties living in Greece now have a common point. Anger. Trauma. Loss. Insecurity.

THE WAY WE ACT:

We put a few Big Posters, as far as we get funds to put mor

OUR ACTION PLANNING

1. HUG offers psychological - psychiatric care, medicines AND essensials at its HUG POINT. H.U.G. POINT give us direct access to us without any intermediate!!! So we provide in person products and support.!


2."Kid & Family CHARITY" as our sponsot in Global giving, offers us the network and products, so we distribute in person to people in need.! We are very district on that

"EMENRGENCY RELIEF PACKAGES" on the Grounds of Fire. WE ARE ABLE TO COVER due to the 9 years of network and experience on distributions of "emergency packages" ALL OF THE 3 AREAS MOSTLY TOUCHED BY THIS DEMONIC FIRE.

warm thanks for your time and attention

stay by our site

Roumpini Terzaki



ARTICLES

I translate for you a part of the article we attached in Greek from "Kathimerini" newspaper. "National Depression: article by Theodore Georgakopoulos / newspaper – "Kathimerini" 03.08.2018 : 20:50




You know why kids and families, fire victims, are angry. You know it and i know it. We are exuberant with the almost inhuman strategy of the goverment of managing the crisis. It is just a communication management, we are angry with the authorities who declare irresponsible, with vulgarity. An untold tragedy is happening here. The country pass throught many social and economical erthquicks The common back ground of pain and danger of all of us, a timeless anger and pain, that another disaster,like this wild fire will happen (or the floods in "Mandra Attikis", or the oil spill in Argosaronic golf, or the fires of 2009, or the fires of 2007, or even "minor" things like the interruption of water supply in Thessaloniki because a pipe broke, (all Greeks, you understand what I mean) All comes to the surface with this fire. But incidences like this tragedy, with a mechanism of saving lives, works uncoordinated, depending on the fidelity of individuals. Helpless individuals. We should be saved ourselves, although no one has trained us how to respond to such situations when we had never been provided with training or information. We even know that there is an existing training on natural disasters

We all know that our anger faces the useless policy of regional governors and the mayors, but goes deeper, more broadly, the substrate of the anger we feel is addressed to each of our fellow citizens separately, in our own self, in our collective, relentless responsibility, which, two hundred years ago, we refuse to make (or, at least, demand) a functioning society, constantly protesting, selling our vote for crumbs, obedient to unreasonable sentiments, waiting for everything, abandoned and so we stand ten days now, each one alone, we cried for the absence any security and responsibility, concentrated all, in the form of charred girls in the arms of their burnt grandparents. All dead.



ARTICLES



https://katohika.gr/stranger-voice/oi-gmimenes-oi-mko-sas-pou-einai-tora-ante-kai-gamisou-aristera/

https://www.kinima-ypervasi.gr/2018/07/blog-post_807.html

National Depression: article by Theodore Georgakopoulos / newspaper – "Kathimerini" 03.08.2018 : 20:50

http://www.kathimerini.gr/978246/opinion/epikairothta/politikh/h-e8nikh-mas-kata8liyh

No precaution to face the fires : article by Arianoutsou / newspaper – "Kathimerini" 30.07.2018



http://www.kathimerini.gr/977395/article/epikairothta/politikh/apoyh-epiteloys-metra-prolhyhs
ARTICLE by Georgia Drakaki
(translated by google translation)
The "Fire" in This Very Country will never stop burning
Greece's people became literally one hug towards the disastrous wildfires-but, the important is to be sure that this Disaster will never repeat
By Georgia Drakaki, Greek journalist and volunteer
Several hundred Greeks holding candles gathered silently outside parliament in the end of July to remember those who died in deadly wildfires. That picture will never fade out form our memory…
The country's deadliest fire happened in the middle of this summer in the coastal town of Mati, which lies 30 km east of Athens.
About one hundred dead people and many others who are missing or injured in hospitals were enough to make people in the whole country to feel together the need to help, in the way everyone of them is able to help.
Tones of food, medicine and clothes, money in bank accounts and numerous volunteers came like water in the sand for those in need. People without houses, with babies in their hands, with their families and, sometimes, animals dead and burnt found a little oasis to all that organized help which was given to them mainly by the simple citizens.
Even some kids decided to sell their toys and their drawings to make money and give them to the survivors of the Big Disaster.
Solidarity and Love were the winners of this black and blooded summer-why can we not be like this always, even when anyone is dead or injured or homeless? Is this phenomenon something totally natural, because human beings are and act like this, or it's something that can be taught to the younger people? Can we hope, us the Greeks and, basically, us, the people, for better and more connected societies and bonds?
Even if we suppose that the answer to all those questions is yes, we cannot stop thinking that emotions and solidarity are not enough to save us from a state which faces in a wrong way its citizens. Those buildings there, in Mati, were not supposed to be here-that's why people could not escape! We know, it is not the best time to discuss this subject, but it is true.
Every one of us, everyone of you wants to feel safe in his or her country, in his or her house. We do not want to face again a disaster like this, which seems to be the same as the ones in the Hollywood movies! It's a shame to lose our forests, our families and our animals in a way like this, in the 21st century, in a European country.
As sadness turns to anger over one of the worst natural disasters in Greece's history, many people start going to the courts, against the Greek authorities. What will happen in the end? Who will be punished first?
For now, there is one thing very important to us: to keep being by the side of people who need us, to not lose time discussing about theories and responsibilities and to find a way-magical or not- to promise to our children that this will never, ever happen again!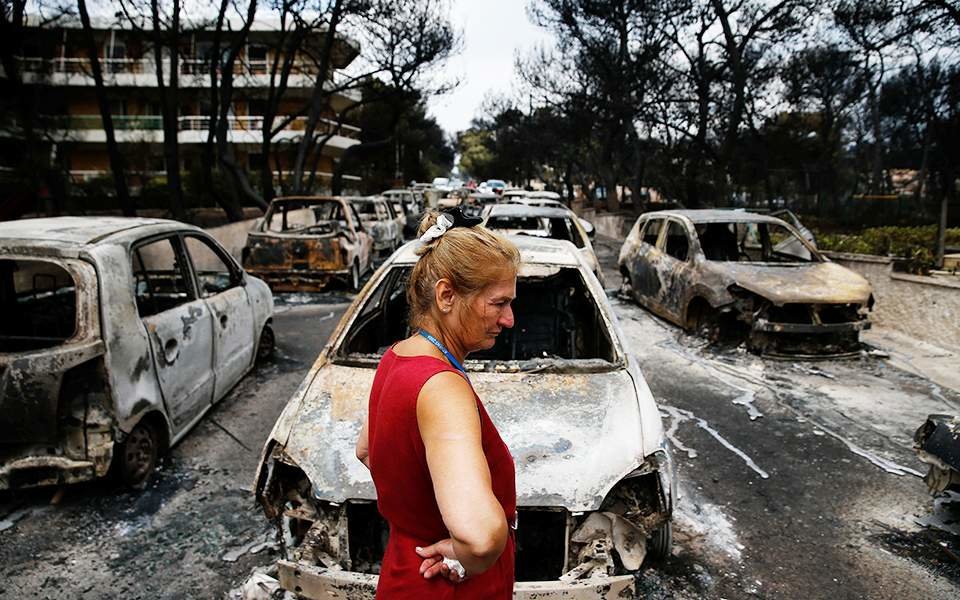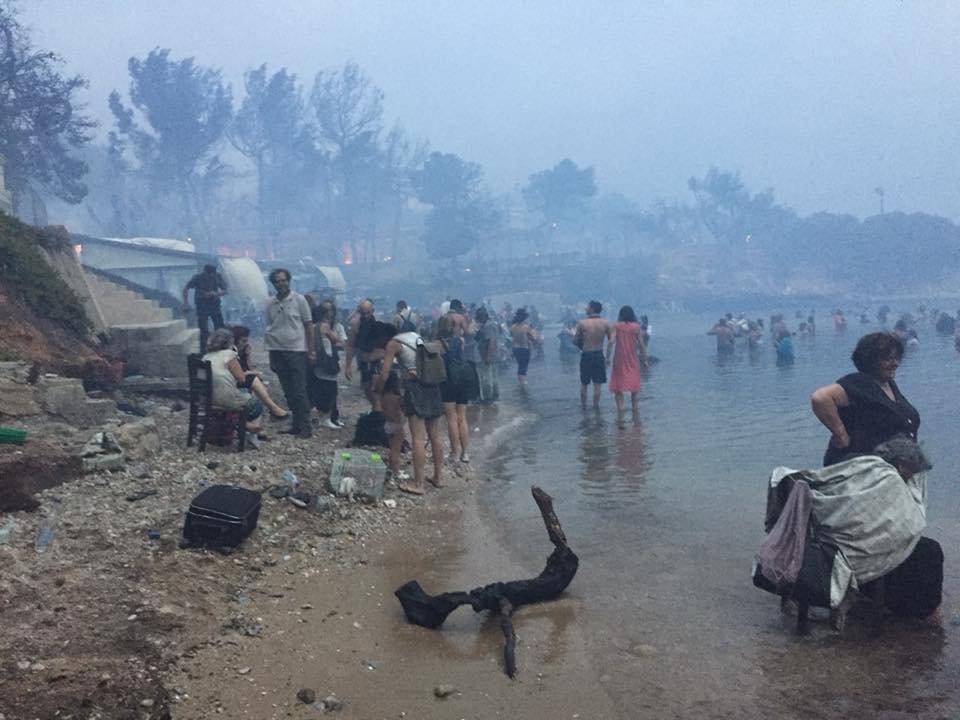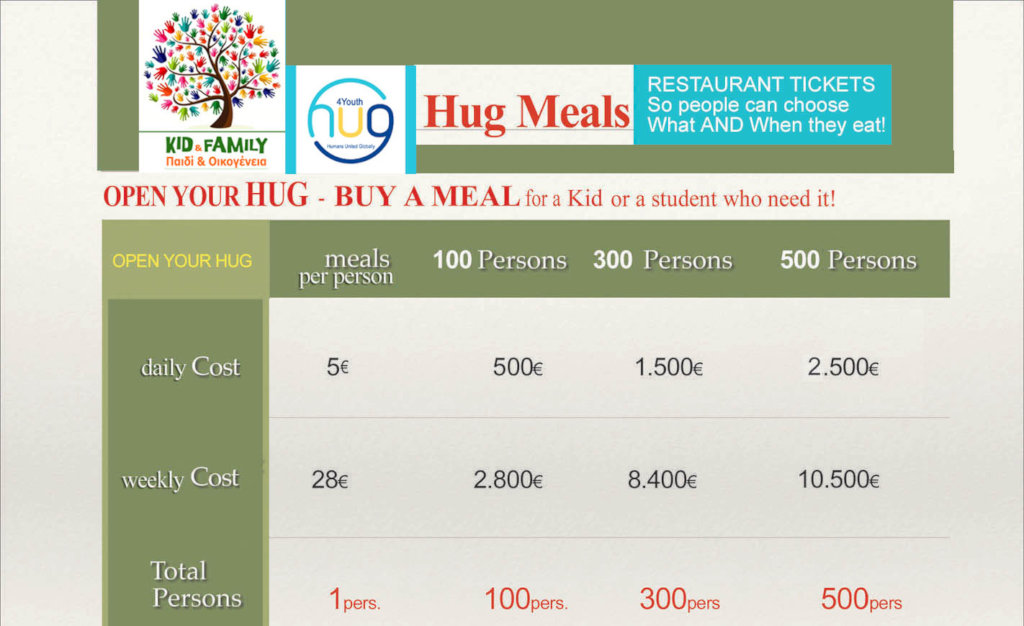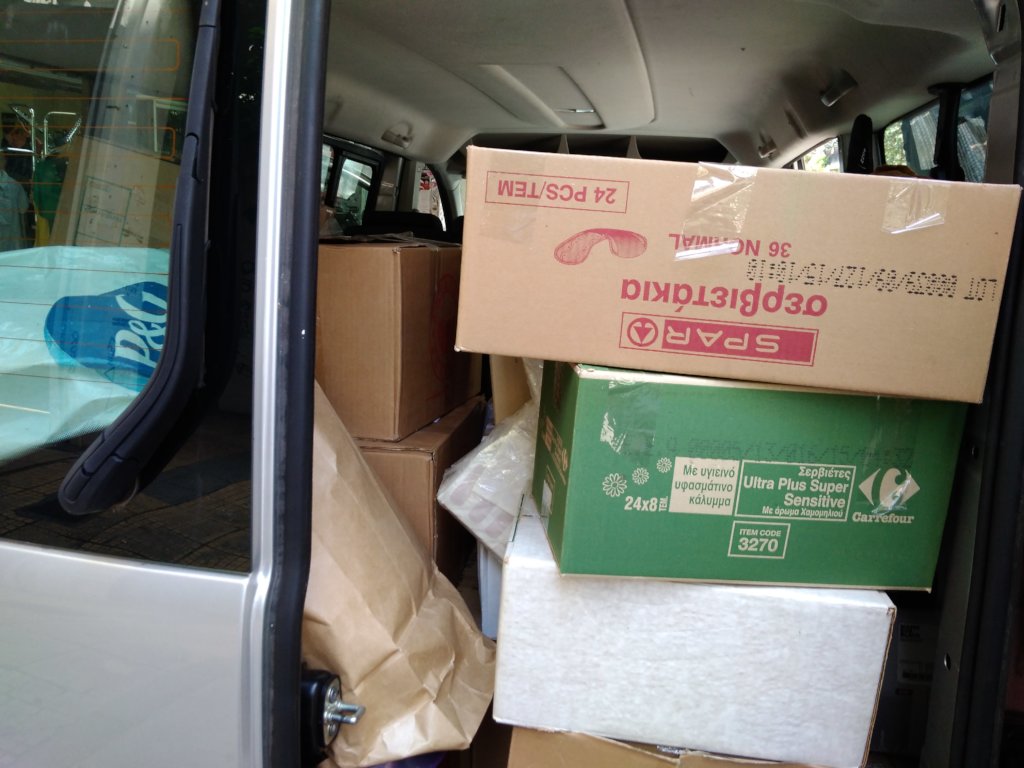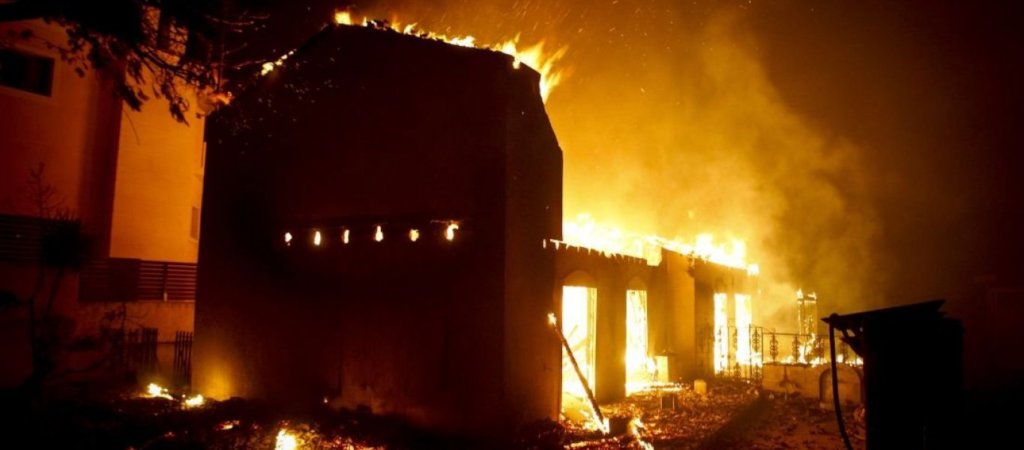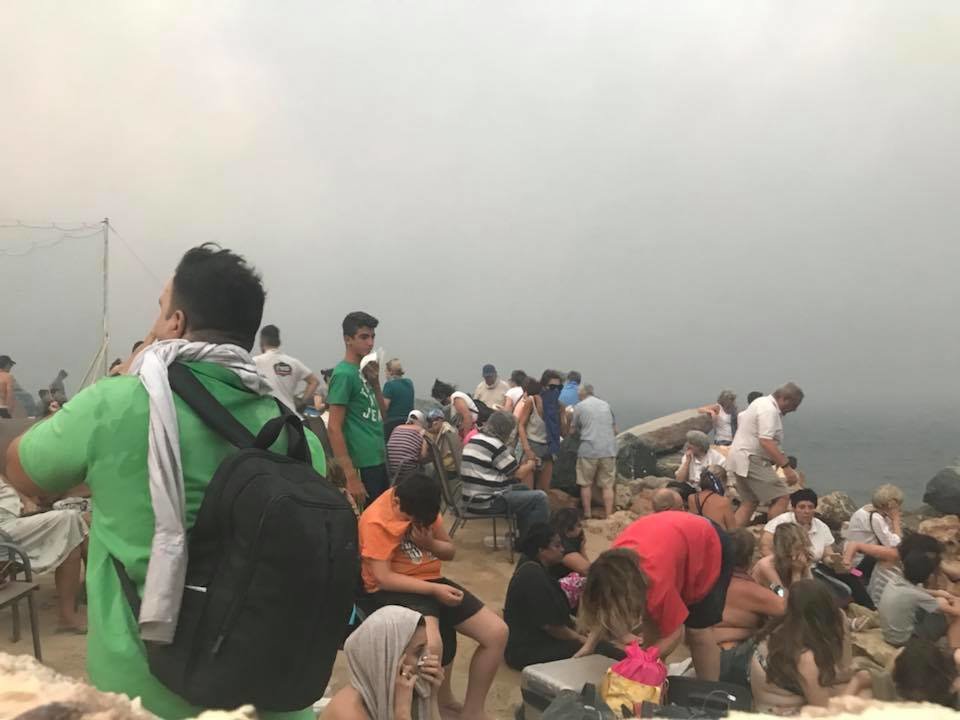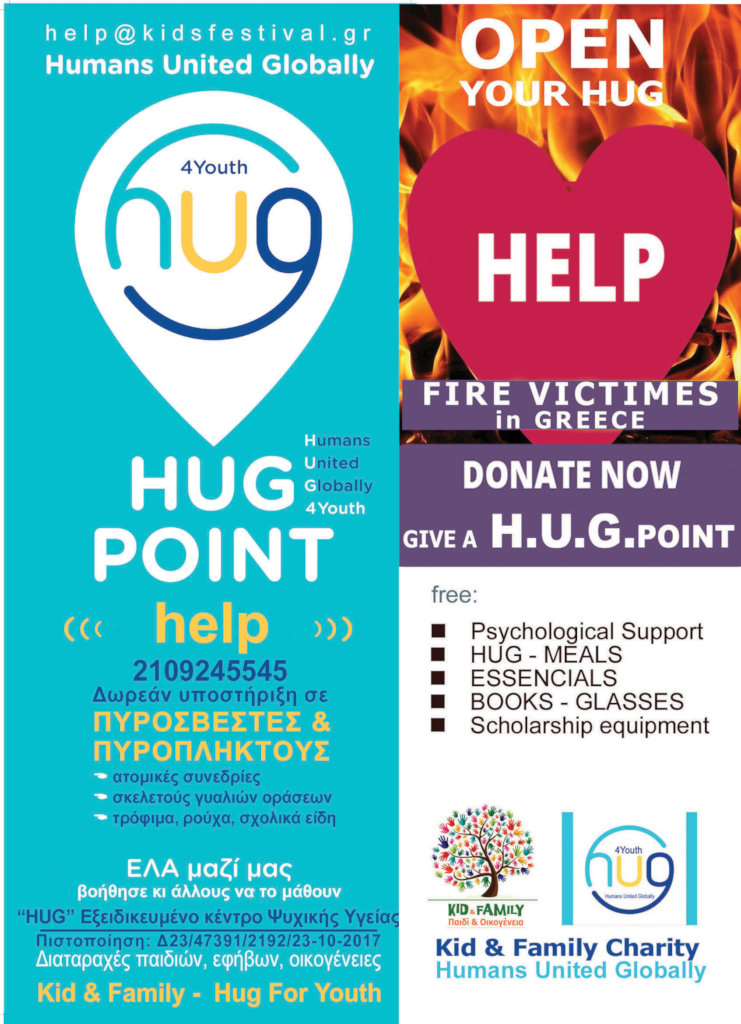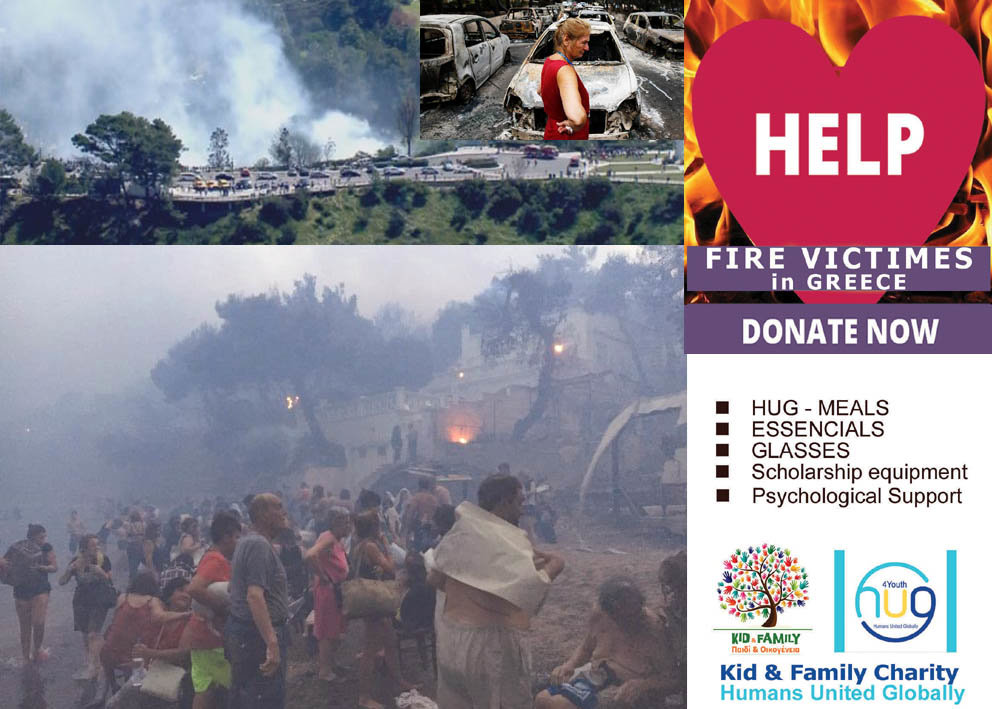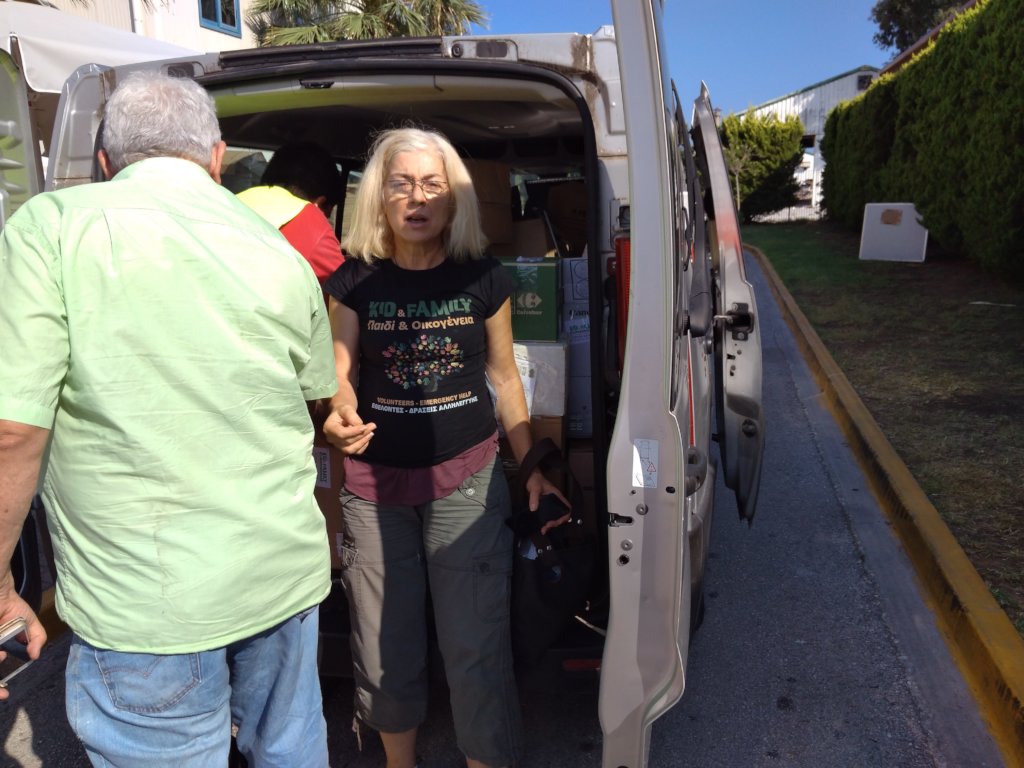 Links: