It was a month after floods, our team started from Trichy to Nedumudi, interior parts of Idukki District. We have to travel 100 kilometers from Kerala main to reach interior areas. We went by boat. It took 3 hours to reach the place. The scenery was amazing, greenish and cool climate but surrounded by flood water completely.
The main occupation of those people was agriculture, fishing and boat house for tourists. When we reached, people greeted us and said you were the first to help us. An old lady who had four grand Children, while sharing about her experience during floods had tears in her eyes while saying we were watching with fear and eager whether anyone will come to help us. The whole night flood waters entered in the houses and Children were starving and crying. No food, no water, no power, cold and rainy, mosquitoes, fear of other reptiles. One night ran with fear. Next day morning fishermen brought their boats and took us to nearby camps.
With your help, we provided them with rice, grocery, washing and cleaning powders (soap and liquid), two sets of dress. They were very happy to receive materials. There were 100 families in that area and most of their houses got damaged, electronic goods were spoiled completely.
They shared with us that water was stagnant in their houses for 5 days and after that water got cleared slowly and as a village, they were united and were a family. Like 5 people cooked for the entire village. Some took care of Children; men were involved in cleaning the water from their houses which has all kinds of reptiles like snakes, scorpion and 20 inches of mud. It took almost 10 days to clear all those. Main loss for them is their agriculture lands which are still filled with water. They were very sad that floods have completely spoiled their lands, houses damaged completely (photos attached).
We distributed 20 packages to tribal people in the hills of Kumily area who were also affected by severe rains.
They asked help for 3 requirements:
- Rebuilding/repairs for houses
- Livelihood supports for agriculture activities
- Request for emergency needs like kerosene Stove, vessels, water purifier, mixer grinder, grinder, etc.,
Special Request from VOICE Trust:
Dear Friend,
Mark your calendar! November 27th is #GivingTuesday – a global day of giving back.
If you are one of the many people who supported us in the past, thank you. Please consider supporting us again on #GivingTuesday. My heart is so full of joy knowing we are going to be able to help more people in need as soon as December.

If you would like to join the generosity and give your best gift now please do, no need to wait!
Thanks for helping support our numerous programs and services at VOICE Trust.

Thank you in advance for your support!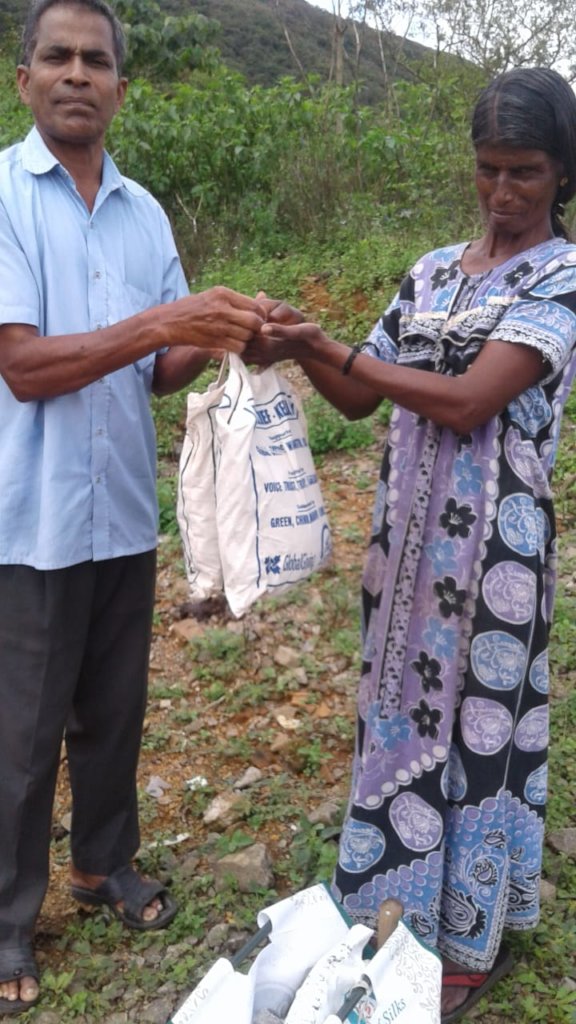 Links: