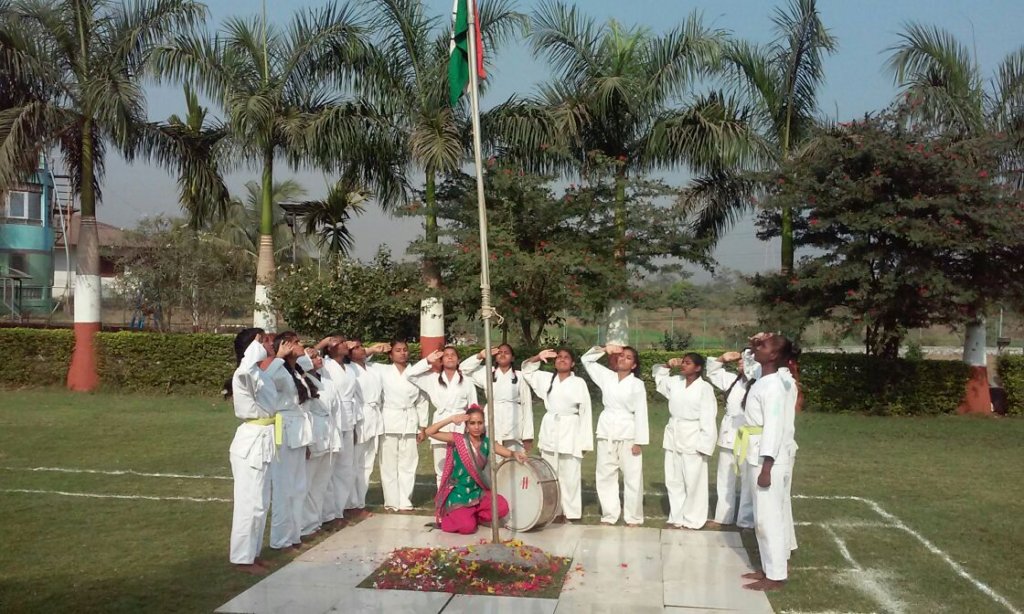 She makes the world bright, but still struggles to see light.
Rescue foundation was established to accelerate the progress on meeting needs of survivors. While rehabilitation we stand behind survivors equal participation in all aspects of their lives, focusing on five priority areas: enhance knowledge by providing formal and informal education, help them to upgrade their healthy, increase strength to face the world with legal aid program, self-realization and actualization by counseling and build a new confidence and economically sustainability by vocational training and providing jobs.
Our three protective homes is an actual home for them where they grow, achieve energy and strength to cope and face with the world. We not only help them to learn how to face and fight under critical circumstances but also we they learn how to nurture own self and live in harmony hence after.
Besides Challenge of identification of our investigators in the brothel or Attacks of perpetrators on us, we are still optimistic toward any risk to save innocent lives from the clutches of evil. It also strengthen us to develop more and more effective strategies to attain our goal of rendering humanitarian lives to more and more girls and help them regain their human rights.
With best regards,
Triveni Acharya
President, Rescue Foundation
Mission: to prevent and protect children and young adults from trafficking for sexual exploitation, our mission is to reinstate human rights to victims of human trafficking, trafficked from Bangladesh, Nepal and India who are sexually abused and are sold for forced prostitution.
Project Description
Rescue, Rehabilitation and Repatriation of victim girls/women/children of Human Trafficking who are sold for forced prostitution.
Regular Activities
Investigation and Identification.
Rescue.
Rehabilitation.
Health care.
Legal aid.
Vocational training.
Psycho-social training.
Repatriation.
Staff
Currently Rescue Foundation has a Staff of about 89 members, including the president, a Project Executive, Advocates, Probation Officers, Counselors, Doctors and other administrative staff.
Beneficiaries
The beneficiaries are girls /women /children who are victims of Human Trafficking and are sold for forced prostitution. They have lost all faith on mankind due to the physical & mental Torture in the Brothels as well as intricate brain wash. They are underprivileged and most of them are illiterate.
Statistics from 27th November 2016 to 21st February 2017:
Number of Investigations: 45
Number of Rescue Raids: 5
Number of Rescued Girls: 79
Admitted to our Three Home (includes victim transferred from government homes / or by police): 122+3 (child)
Repatriation of Victims (handover to Parents or Native Ngo): 85 +1 (Child)
Total Number of Girls Provided with Medical treatment/Checkups:
General Check up :

119

T. B Check up :

10

S.T.I (sexually transmitted Infection) :

19

H.I.V :

01

Hospital Visit :

31
Total no. of girls provided Vocational Training are as under:
Informal Education :

60

Yoga class :

129

Craft & Painting :

19

Tailoring class :

17

Beauty Parlor :

13

Computer class :

29
Festival Celebration:
Hindu festival Diwali and the Hindu New Year is celebrated with great enthusiasm throughout India and in many parts of world where Indians reside. All religions participate in the annual festival of four days. The fourth day being the New Year day, falling on 1st November 2016 was celebrated by visit to temple and visiting relatives and friends to rejoice. Our all three homes celebrated Diwali profusely by singing, dancing, greeting, and partying. There was happiness everywhere in full environment and in every person's heart. All wishing well for everyone.
As the new year dawns, we hope for a progressive, blessed future for everyone. For our girls, Rescue Foundation is their family and all members of Rescue Foundation, the inmates and the staff are members of one family. This relationship provides them a sense of belonging. The festival spreads happiness all around. Also Volunteers played with the girls & children, gave them presents, and set up Musical show for entertainment, special lunch & decorations, around the floor.
Achievements:
15 year old West Bengal girl who was brainwashed and trafficked in Mumbai - Perseverance leads to success: A week before 9th January, our Mumbai investigator received a call from west Bengal police seeking help to find a 16 year old girl who was trafficked by some people. The objective here was to find the girl and rescue her from the pimps/ trafficker. West Bengal police gave us the phone number with a possible location via tracing their mobile phones. The investigation went on for 5 days where our investigator was continuously chasing behind the trafficker along with the police. After raiding 3 different places, finally the girl was rescued and the trafficker was caught. The girl is currently in safe custody at Dongri home. Efforts are put in to bring her at Rescue Foundation's shelter home.
Happy Graduation: Our Third batch of Hotel Management course conducted by Youth Career Initiative (YCI) successfully completed their course, a Graduation ceremony was held at Westin Hotel to celebrate this joyous occasion. Our 4 girls received their certificate and also a sense of confidence at achieving and successfully completing the course. Our heart fills with pride for the girls and we wish them luck and blessings ahead. To put an icing on the cake was that the advanced course of bag making was completed.
On Republic day of India, Rescue foundation had a celebration at the Boisar shelter home. It was a celebration with started with the flag hoisting and paying remembering the founder of our Organisation. Also the girls gave various performances as a tribute to the national flag.
On 25th December 2016, Deloitte arranged an Impact Day Project for our girls. The workshop focused on health and hygiene as well as training for making greeting cards, chocolates & coloring sessions. All girls were trained to live hygienic and clean life.
We regularly have jewelry making programme at our centers. We have collaborated with local vendor of synthetic jewelry who provides us with all raw materials. Our girls are trained to assemble jewelry as per their design and the vendor pays daily wages to the girls working on this project. Funds they earn are their rightful income which is earned by hard labor. We give this income made by the girls when they are repatriated. They belong to very poor families so their families welcome income when they reunite with their families. Moreover, the training they received at Rescue Foundation helps them to take up similar jobs in their areas.
Currency change: as per government has taken decision for changing currency it has affected us indirectly because as they come their belonging is kept in safe as it is. There was need for changing their notes especially the Bangladeshi girls who are going on 26th Nov. 2016, it was very helpful for us to change the notes of 500 and 1000/- that some of our girls had Aadhar cards, along with our caretakers the girls those who had adhar cards stood in a bank line and we got the notes changed. Now girls are able to do their shopping before going to Bangladesh.
Marshal Arts and Boxing: Ten steps they have learnt for self defense. Our 20 girls have completed one month's Marshal Arts and boxing course. A volunteer from Germany teaches girls Marshal Arts for self defense. Every day morning 8.30 to 10.30 girls were interestingly attending the sessions.
Obtaining travel permits from Bangladesh for repatriation of Bangladeshi girls is a very long drawn affair as we have to repeatedly follow up with the High Commission of Bangladesh who obtain travel permits from the Government of Bangladesh. After a lot of struggle we are successful in obtaining travel permits for 14 girls and have repatriated these 14 girls with our staff as escort on 26th November 2016. They departed from Mumbai on 26th November and they were handed over to Bangladesh authorities at Indo-Bangladesh Border on 28th November 2016.
Psychological test.: Since we are working as per PITA act 1956 for girls who sexually abused. Most of our minor girls are in traumatic situation. On 6th Nov 2016 altogether seven girls were taken to Thane civil Hospital for psychological test. From the time they are with us we could see some symptoms in them. We identify typical trauma related emotions and symptoms such as fear, silence, anxiety, sadness, grief anger and shame, sleeplessness.
Operational Difficulties
Delhi has a very large influx of minor and major girls trafficked from Nepal, Bangladesh and other parts of India. Delhi, which is Capital of India. A large number of tourists are visiting Delhi. Hence there is good demand of visitors, migrants and local people for sex tourism. This has presented an opportunity to perpetrators to supply minor girls trafficked from other areas, we have now started only investigation & rescue activities at Delhi on a moderate scale to begin with. We are in need to establish a protective home at Delhi as the condition and facilities in Government Homes are not good.
Recommendations
We shall also appreciate your recommending Rescue Foundation to other donors in U.S.A and abroad to strengthen our fund raising efforts.
We request that you kindly visit us. Your visit will enable you to assess our Progress first hand and visualize the opportunities Rescue Foundation has for achieving an enviable position in the field of anti human trafficking and forced prostitution.