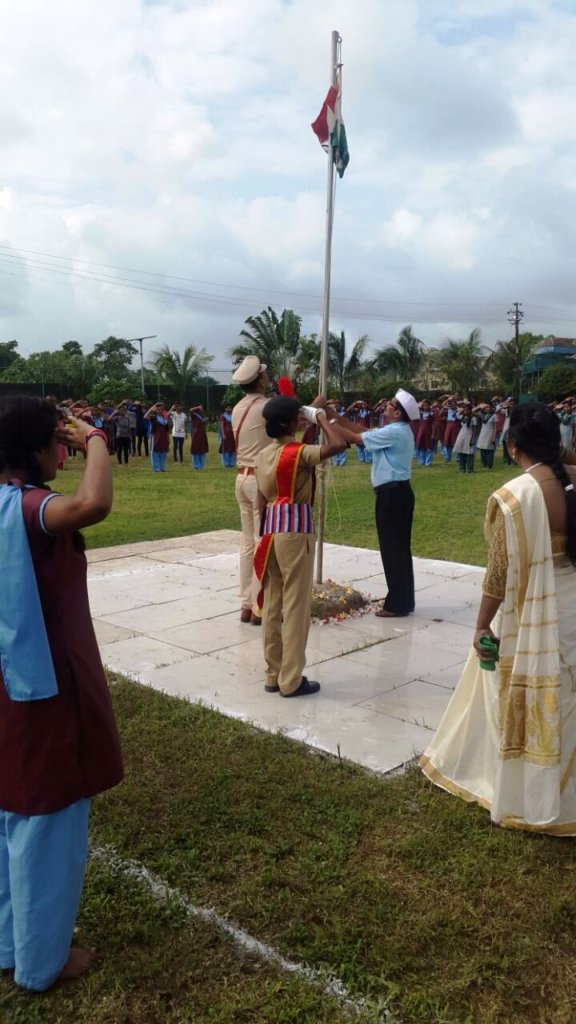 She makes the world bright, but still struggles to see light.
Rescue foundation was established to accelerate the progress on meeting needs of survivors. While rehabilitation we stand behind survivors equal participation in all aspects of their lives, focusing on five priority areas: enhance knowledge by providing formal and informal education, help them to upgrade their healthy, increase strength to face the world with legal aid program, self-realization and actualization by counseling and build a new confidence and economically sustainability by vocational training and providing jobs.
Our three protective homes is an actual home for them where they grow, achieve energy and strength to cope and face with the world. We not only help them to learn how to face and fight under critical circumstances but also we they learn how to nurture own self and live in harmony hence after.
Besides Challenge of identification of our investigators in the brothel or Attacks of perpetrators on us, we are still optimistic toward any risk to save innocent lives from the clutches of evil. It also strengthen us to develop more and more effective strategies to attain our goal of rendering humanitarian lives to more and more girls and help them regain their human rights.
Mission: To prevent and protect children and young adults from trafficking for sexual exploitation, our mission is to reinstate human rights to victims of human trafficking, trafficked from Bangladesh, Nepal and India who are sexually abused and are sold for forced prostitution.
With best regards,
Triveni Acharya
President, Rescue Foundation
Project Description
Rescue, Rehabilitation and Repatriation of victim girls/women/children of Human Trafficking who are sold for forced prostitution.
Regular Activities
Investigation and Identification.
Rescue.
Rehabilitation.
Health care.
Legal aid.
Vocational training.
Psycho-social training.
Repatriation.
Staff
Currently Rescue Foundation has a Staff of about 85 members, including the president, a Project Executive, Advocates, Probation Officers, Counselors, Doctors and other administrative staff.
Beneficiaries
The beneficiaries are girls /women /children who are victims of Human Trafficking and are sold for forced prostitution. They have lost all faith on mankind due to the physical & mental Torture in the Brothels as well as intricate brain wash. They are underprivileged and most of them are illiterate.
Statistics from 8th June to 2nd September 2016:
Number of Investigations: 84
Number of Rescue Raids: 18
Number of Rescued Girls: 59
Admitted to our Three Home (includes victim transferred from government homes / or by police): 99 + 2 (Child)
Repatriation of Victims (handover to Parents or Native Ngo): 111+9
Total Number of Girls Provided with Medical treatment/Checkups:
General Check up : 101
T. B Check up : 26
S.T.I (sexually transmitted Infection) : 16
H.I.V : 05
Hospital Visit : 49
Total no. of girls provided Vocational Training are as under:
Informal Education :131
Yoga class : 112
Craft & Painting : 35
Tailoring class : 43
Beauty Parlour : 34
Computer class : 19
FESTIVAL CELEBRATION
India celebrates Independence Day on 15th August. The day every year is of immense importance all over India. This was our 70th Independence Day. Entire India celebrated the day with patriotic songs, dance, drama etc. Rescue Foundation also celebrated the day by Flag Hoisting in presence of the Senior Police Inspector from Manor police station and Rescue Foundation staffs. The day was celebrated with tremendous joy by 107 girls of Boisar Complex including 25 girls from Mumbai Home. Volunteers developed skills of our girls who presented the dramas, "Beti ko Apnao" (Accept your daughter) & "Hamara Jivan" (Our Life). And other skits such "Mehangai ki Maar" (Inflation) were also played.
SPEECH BY PRESIDENT: Our president gave a speech on the occasion for motivating girls & talking about how India gained Independence. She also assured girls that they can always approach her for their challenges
DAHIHANDI: Birth of Lord Krishna on 25th August 2016 is celebrated all over the country as "Dahihandi" celebration. The day was joyfully celebrated by the girls at Rescue Foundation, Boisar. Lord Krishna was very fond of curd & butter. He used to steal curd & butter from the homes of people in the village. To save curd & butter, ladies used to hang it in earthen pots from the ceilings of their house. Lord Krishna in his childhood used to make a pyramid of children, climb over the pyramid and steal curd & butter to distribute amongst children. Rescue Foundation arranged and earthen pot filled with curd, butter and prize at a height so that the girls can form a pyramid and break the earthen pot to celebrate the occasion. They formed two groups and tried to approach the earthen pot. Ultimately one group succeeded. All girls enjoyed the celebration very much.
Rakshabandhan is an annual festival when sisters tie rakhis (a band of protection) on the hands of their brothers to signify that brothers would protect their sisters throughout lives. Every year a group of Police Officers from Manor Police Station come to Rescue Foundation home at Boisar where our rescued girls tied rakhis on the hands of the Police Officers. This year also the festival was celebrated happily.
Achievements:
Girls are enthused to attend training for Tailoring in our home because every location where the families of girls live and from where they were originally trafficked, need tailoring. In June 2016, 11 girls from our protective and rehabilitation home at Kandivali, Mumbai successfully completed training for tailoring.
Our daughter Maina participated in State level Karate tournament and was selected to represent the entire Palghar district for advanced tournaments. She competed with Male as well as female competitors in the tournament and excelled in Karate after having been trained by Rescue Foundation.
Learning mordern skills for work in the office requires Knowledge about operations on Computers, Girls at Rescue Foundation being trained on computer for developing their skills to obtain better jobs. Mumbai home started a new batch of 22 girls as students for computer class. They are learning Basics, Windows, Microsoft Office, DTP etc.
Rescue foundation Pune has started 'Prevention' work in our locality. 5 schools were selected and we are conducting awareness programme on human trafficking for the children of these schools by way of power point presentation, Lectures, movies and posters. Same way we are also organizing community vigilance group in our locality to discuss about the issue of trafficking, missing cases and make the whole community aware about the issue.
The first corporate order for 1600 Rakhis (hand bands for illustrating love between brother and sister) was received. Rakhis were to be delivered in 8 days. Eight dedicated girls were entrusted with the production. We at Rescue Foundation are happy that the order was completed within the deadline and the girls have earned money for the job work done. Our girls also started to make varieties of handbags, mobile cover etc. This can give them an income source.
Third batch of Hotel Management course is being held. This 6 months certified course is conducted by Youth Career Initiative (YCI). They gave training at different 5 star hotels like J.W. Marriott, The Westin Hotel, Grand Hyatt, Hotel Holiday Inn etc. 7 of our girls attended first round of interviews at J. W. Marriott Sahara Hotel for placement. Out of which 5 girls were selected for the course at J.W. Marriot Sahara Hotel & the Westin Hotel. On dated 27th July 2016, their Opening Ceremony of the course was held at Hotel Four Season, Worli. Our selected girls along with RF Kandivali Staff attended the Ceremony. Final interview of the remaining 2 girls will be arranged later.
Health & Hygiene Program
As on an average 10% of rescued girls are HIV positive, An awareness programme for HIV was arranged by Kandivali Shelter Home on 9th June 2016. The awareness programme was arranged in collaboration with our Partnering organisation. Presentation slide on HIV Awareness were shown to the girls as well as prescriptions and medicines were distributed.
On dated 01.07.2016, there was General Medical checkup camp arranged at Kandivali Shelter Home. The Camp was arranged with the help of our Partnering Organization. At Our Mumbai shelter home almost all girls took benefit of the camp. They gave medicine with prescription. They focused on common illness occurring in monsoon and provided anti malaria dosages to all the girls.
Group session:
Since these girls are traumatized and have developed trauma, they need to be counseled intricately. One of the volunteer Ms. Shetty (name changed) (Prof. Psychology University Pune) comes twice a week to conduct group counseling and individual counseling for the girls. The sessions were very beneficial to the survivors at Pune. She counseled girls and explained to them that they should always view all situations in their life positively. It is necessary to convert the negative attitudes of the survivor girls to positive attitudes in life.
Our girls were provided with legal awareness about their legal rights at our Boisar home by the Advocate of Rescue Foundation Legal department. The girls received fresh knowledge about their rights. Such knowledge will be very useful to them in their life.
On 26th August 2016 a programme for Personality Development was conducted in collaboration with Ambubhai Foundation, Boisar and Three E's training & management group, Borivali for development of personality. On the first day, session began with relaxation of mind & body. This helped release of bad thoughts from the minds of girls and release of bad energies from their body it also trained girls to breathe deeply, to promote positive attitude and concentrate on oneself. More sessions to train girls are planned.
Cross Border Repatriation
Repatriation In July, our 29 Bangladeshi girls with three children were successfully repatriated to Bangladesh. On 13th July 2016 all these girls departed from Mumbai with the 9 staff members of Rescue Foundation and 7 Police escorts. They were handed over to the authorities in Bangladesh at the border connecting India with Bangladesh on 15th July 2016 after a long and tedious journey by train. Out of 29 girls, 16 girls with one child were inmates of our Kandivali shelter and 13 girls with two children were inmates of our Boisar Shelter. This batch included 2 girls whose travel permits were obtained by us after a lot of struggle with the authorities in Bangladesh. These girls have been staying with us for three years because they also had children whose travel permits were refused by the authorities of Bangladesh. We obtained travel permits for their children after a lot of efforts and struggle. With their travel permits we successfully repatriated these two girls along with their children.
Operational Difficulties
Delhi has a very large influx of minor and major girls trafficked from Nepal, Bangladesh and other parts of India. Delhi, which is Capital of India. A large number of tourists are visiting Delhi. Hence there is good demand of visitors, migrants and local people for sex tourism. This has presented an opportunity to perpetrators to supply minor girls trafficked from other areas, we have now started only investigation & rescue activities at Delhi on a moderate scale to begin with. We are in need to establish a protective home at Delhi as the condition and facilities in Government Homes are not good.
Recommendations
We shall also appreciate your recommending Rescue Foundation to other donors in U.S.A and abroad to strengthen our fund raising efforts.
We request that you kindly visit us. Your visit will enable you to assess our Progress first hand and visualize the opportunities Rescue Foundation has for achieving an enviable position in the field of anti human trafficking and forced prostitution.