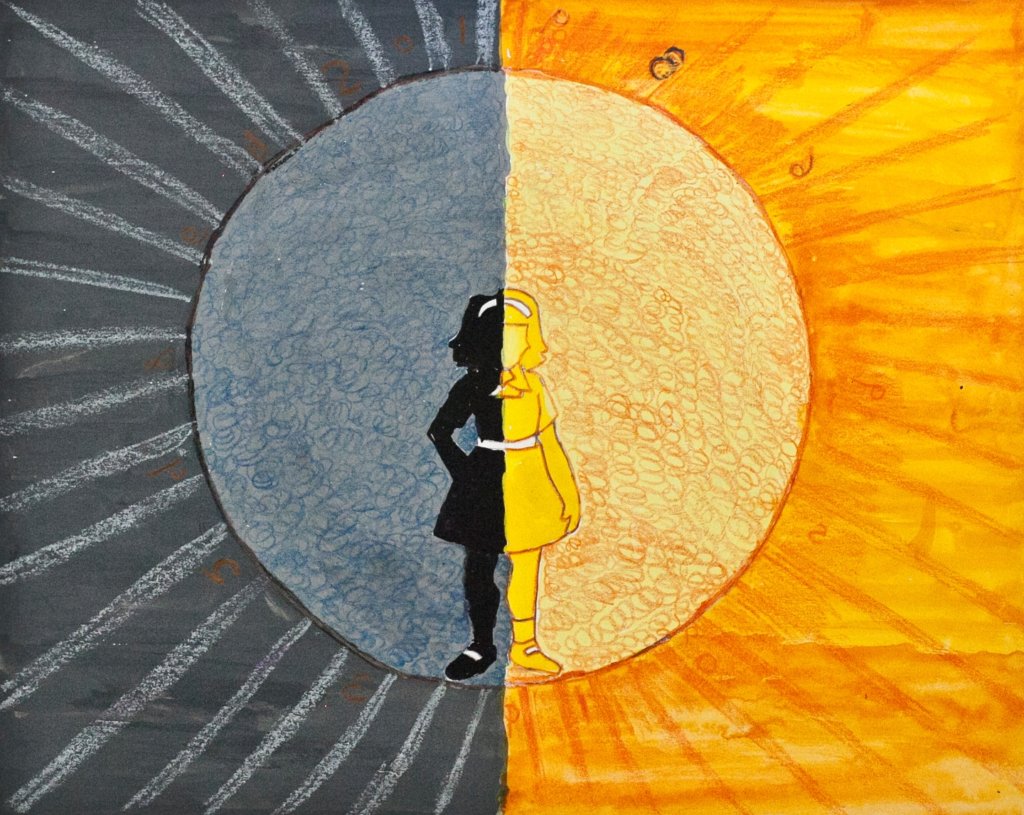 She makes the world bright, but still struggles to see light.
Every time I rescue a child or a young girl from prostitution, I die a thousand deaths, reliving what these innocent souls have lost. Helplessly wondering how much could be regained... reaffirming my own conviction that as long as I live I will fight.
We at Rescue Foundation in our own small way are fighting this battle against sex trafficking. We need all your support to create a support system where victims can regain their dignity, their hope in humanity.
Rescue foundation was established to accelerate the progress on meeting needs of survivors. While rehabilitation we stand behind survivors equal participation in all aspects of their lives, focusing on five priority areas: enhance knowledge by providing formal and informal education, help them to upgrade their healthy, increase strength to face the world with legal aid program, self-realization and actualization by counseling and build a new confidence and economically sustainability by vocational training and providing jobs.
As Rescue Foundation is South Asia biggest organization for trafficked children/girls and women, working with different countries like mainly with Nepal, Bangladesh. Also saved girls belong to Burma, Russia and Uzbekistan etc.
Our three protective homes is an actual home for them where they grow, achieve energy and strength to cope and face with the world. We not only help them to learn how to face and fight under critical circumstances but also we they learn how to nurture own self and live in harmony hence after.
Besides Challenge of identification of our investigators in the brothel or Attacks of perpetrators on us, we are still optimistic toward any risk to save innocent lives from the clutches of evil. It also strengthen us to develop more and more effective strategies to attain our goal of rendering humanitarian lives to more and more girls and help them regain their human rights.
With best regards,
Triveni Acharya
President, Rescue Foundation
Mission: To prevent and protect children and young adults from trafficking for sexual exploitation, our mission is to reinstate human rights to victims of human trafficking, trafficked from Bangladesh, Nepal and India who are sexually abused and are sold for forced prostitution.
Project Description
Rescue, Rehabilitation and Repatriation of victim girls/women/children of Human Trafficking who are sold for forced prostitution.
Regular Activities
Investigation and Identification.
Rescue.
Rehabilitation.
Health care.
Legal aid.
Vocational training.
Psycho-social training.
Repatriation.
Staff
Currently Rescue Foundation has a Staff of about 89 members, including the president, a Project Executive, Advocates, Probation Officers, Counselors, Doctors and other administrative staff.
Beneficiaries
The beneficiaries are girls /women /children who are victims of Human Trafficking and are sold for forced prostitution. They have lost all faith on mankind due to the physical & mental Torture in the Brothels as well as intricate brain wash. They are underprivileged and most of them are illiterate.
Statistics from 1st January to 17th March 2016:
Number of Investigations: 63
Number of Rescue Raids: 16
Number of Rescued Girls: 46
Admitted to our Three Home (includes victim transferred from government homes / or by police): 131 + 3 (Child)
Repatriation of Victims (handover to Parents or Native Ngo): 86
Total Number of Girls Provided with Medical treatment/Checkups:
General Check up : 130
T. B Check up : 29
S.T.I (sexually transmitted Infection) : 36
H.I.V : 02
Hospital Visit : 61
Total no. of girls provided Vocational Training are as under:
Informal Education :36
Yoga class : 127
Craft & Painting : 26
Tailoring class : 37
Beauty Parlour : 30
Computer class : 13
Achievements:
On 8th January 2016 Rescue Foundation was happy to repatriate 10 Bangladeshi girls to Bangladesh by handing them over safely to Rights Jessore NGO, from Bangladesh. It was a happy moment for Rescue Foundation and the girls as they were finally sent back to their homeland to be later reunited with their families.
Rescue Foundation transferred 16 girls from Mumbai shelter home to Nandurbar shelter home, as part of the subsequent repatriation of these girls, to take place in the near future.
Healthcare:
With the help of 'Jeevan Daan', a Dental care check camp was organized at RF's Mumbai home; where in all 65 girls from Mumbai & Boisar were checked and treated for dental health.
RF also organized an Eye check camp at the Mumbai shelter home, where 86 girls and 19 staff members were checked and treated for eye care.
Basic Education:
The NIOS is a national board that administers examinations for Secondary and Senior Secondary examinations of open schools similar to the CBSE and the CISCE to increase literacy and provide education to rural areas. It also offers vocational courses after the high school.
It is an encouraging thing that 4 of our girls are preparing and going to appear for their Grade X examination, which is very important for their higher education. We wish to wish them success in these exams.
Basically traffikced victims are illetatre or drop outs from school. To survive in villages and small cities without education tailoring it is one of the useful profession to carry out everywhere. Many of the times girls operate their small tailoring shops and many girls are working in textile factories and earning for thier families. 16 girls from Mumbai home have started their Advanced Tailoring cource.
Republic Day celebrations
India became a Sovereign, Democratic and Republic state with the adoption of the Constitution on January 26, 1950.
As always, Rescue Foundation - Boisar staff, beneficiaries and residents, enthusiastically celebrated Republic Day with immense patriotic fervor and pride, along with female cadets from the Police Training Academy (Manor), led by friendly neighborhood Police Inspector M. I. Patil. He motivated the girls by making them realize the importance of being law-abiding citizens. The cultural programs included singing national songs, dance performances by some of the talented Rescue Foundation's daughters as well as the visitors, and all pledged alliance to the motherland. RF girls had a great time enjoying the sweet & savory snacks. Some girls also photographed themselves among the sunflowers in full bloom and most enjoyed the new recreational park facilities. I was a really Refreshing Rejoicing Republic Day!!
Justice for Survivors
Rescue Foundation was successful in helping its 2 Bangladeshi survivors get justice against their perpetrators, by securing convictions against the 2 accused. Rescue Foundation helped the police and the prosecutor in producing the witnesses in court, in these cases and also provided legal aid to the survivors for a successful closure of the court cases. Both the accused went sentenced to seven years rigorous imprisonment. This was another victory for the survivors and Rescue Foundation in the battle against crime.
On 9th February, Rescue Foundation's Legal team attended an important meeting with the 54th Magistrate and 15th Magistrate Special; ITPA Court, Mumbai, to discuss the issue of Orders passed at the Shelter Home, in the Home State.
RF also had a meeting on 16th February with the Public Prosecutor of Special POCSO Court, Mumbai Sessions, on present ITPA proposed Bill of 2016. The meeting was with regard to the Public Prosecutor's suggestions about the legal handover the victims to the parents or guardians.
Training was provided to the Public Prosecutors in Kolhapur on The Immoral Traffic (Prevention) Act, The Protection Of Children from Sexual Offences Act and other relevant provisions of the Indian Penal Code. Case laws were also discussed with the Public Prosecutors.
Participative Forums:
Rescue Foundation's President, Mrs. Triveni Acharya was one of the invitees who attended a meeting with the Minister of Women and Child Development, India, on 8th February, at New Delhi.
International Women's Day on 8th March was celebrated in a big way @ all RF locations. The program in RF-Boisar complex was sponsored by Galaxy Surfactants Ltd. Senior Managers enjoyed the singing, dancing and fun-filled games with RF daughters. All girls received a lovely useful toiletries kit-bag. The District Child Protection Officer also participated with key colleagues.
Rescue Foundation was one of the participants in the Roundtable discussion on 'Trafficking In Persons' at the U.S. Consulate General-Mumbai, Mumbai, on 8th February. The discussion focused on the ways in which NGOs can access the justice system to benefit victims of trafficking in persons. The U.S speaker Kate Mogelescu, is a supervising attorney in the Legal Aid Society's Criminal Defense Practice and also an Adjunct Professor at the City College of New York. During the discussion, Kate also shared her views on how NGOs can empower the survivors of human trafficking by addressing their legal needs, medical needs, and by providing a path to their safety, economic stability, and independence.
Rescue Foundation's Rescue team working the Delhi team had a major achievement in the city of Aligarh in Western UP, Here, the problem of human trafficking and commercial sexual exploitation can be gauged as the Anti Human Trafficking Unit (AHTU) does not even exist. The Senior Police officers are even unaware of rescue operations in brothels. There exists a small but heavily crowded Red Light district in Madar Gate area of Aligarh, in the state of western Uttar Pradesh. After two days of intricate task of convincing the senior police officers, a Rescue operation was finally successfully conducted. 7 victims were rescued, out of which 2 minors and 3 brothel managers were arrested.
Operational Difficulties
Delhi has a very large influx of minor and major girls trafficked from Nepal, Bangladesh and other parts of India. Delhi, which is Capital of India. A large number of tourists are visiting Delhi. Hence there is good demand of visitors, migrants and local people for sex tourism. This has presented an opportunity to perpetrators to supply minor girls trafficked from other areas, we have now started only investigation & rescue activities at Delhi on a moderate scale to begin with. We are in need to establish a protective home at Delhi as the condition and facilities in Government Homes are not good.
Recommendations
We shall also appreciate your recommending Rescue Foundation to other donors in U.S.A and abroad to strengthen our fund raising efforts.
We request that you kindly visit us. Your visit will enable you to assess our Progress first hand and visualize the opportunities Rescue Foundation has for achieving an enviable position in the field of anti human trafficking and forced prostitution.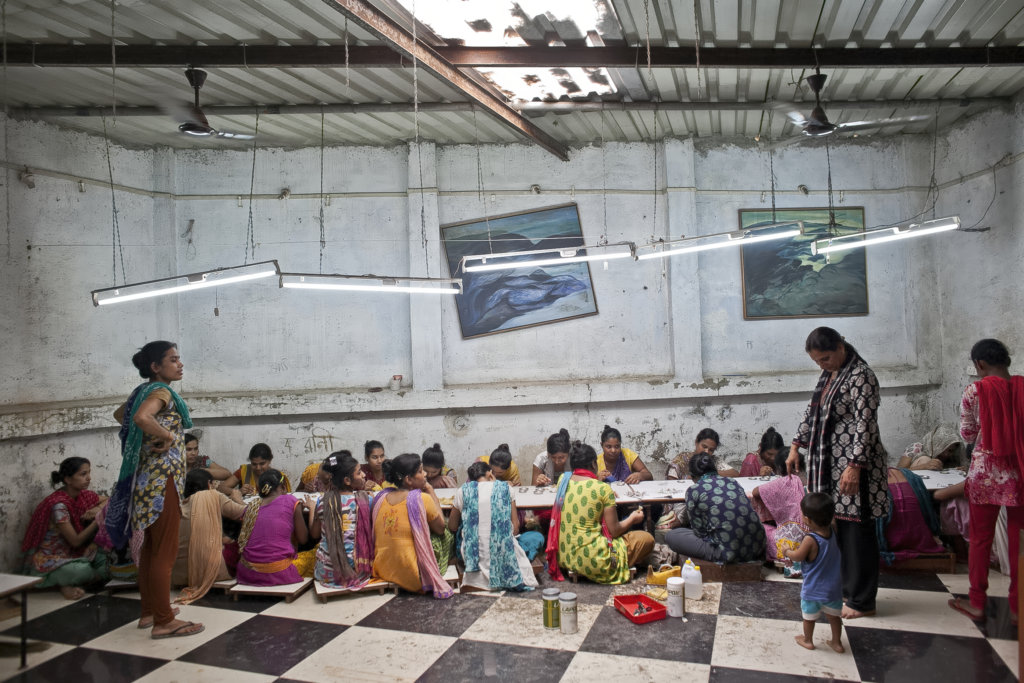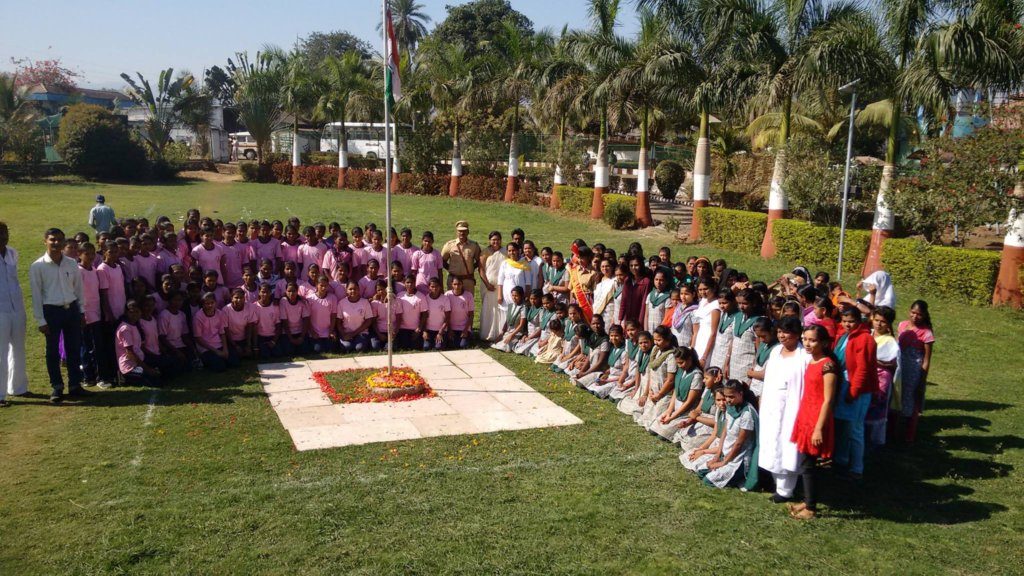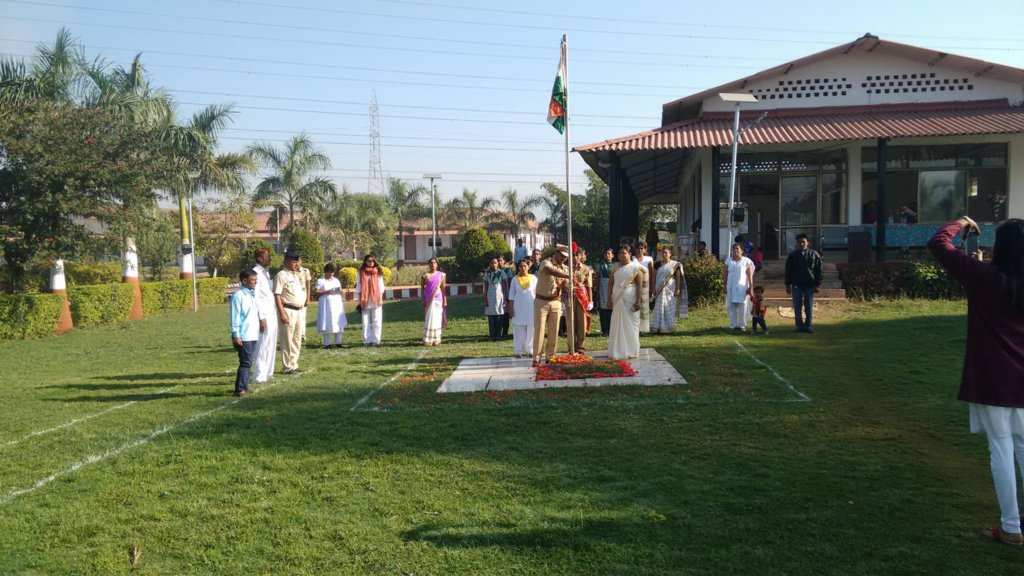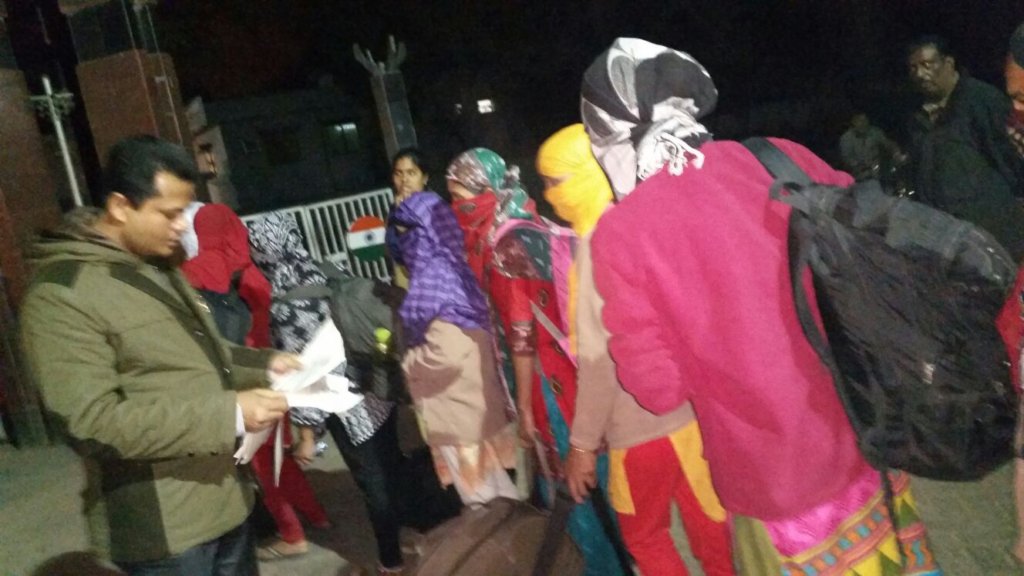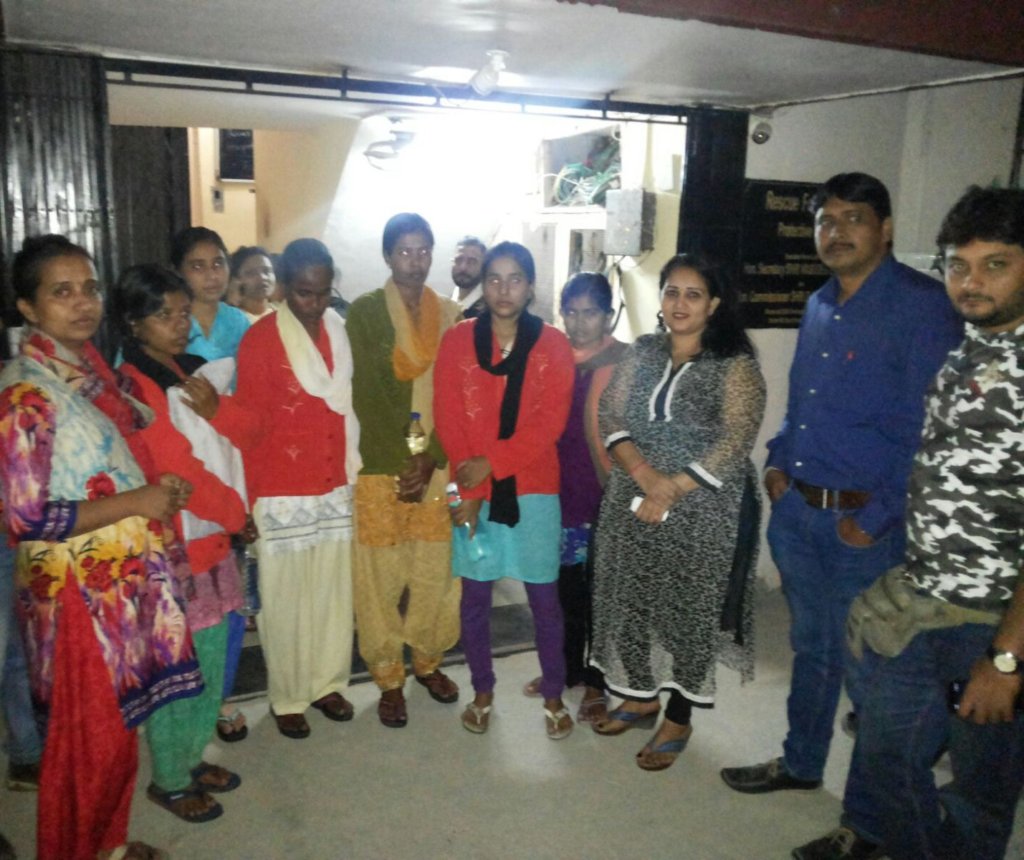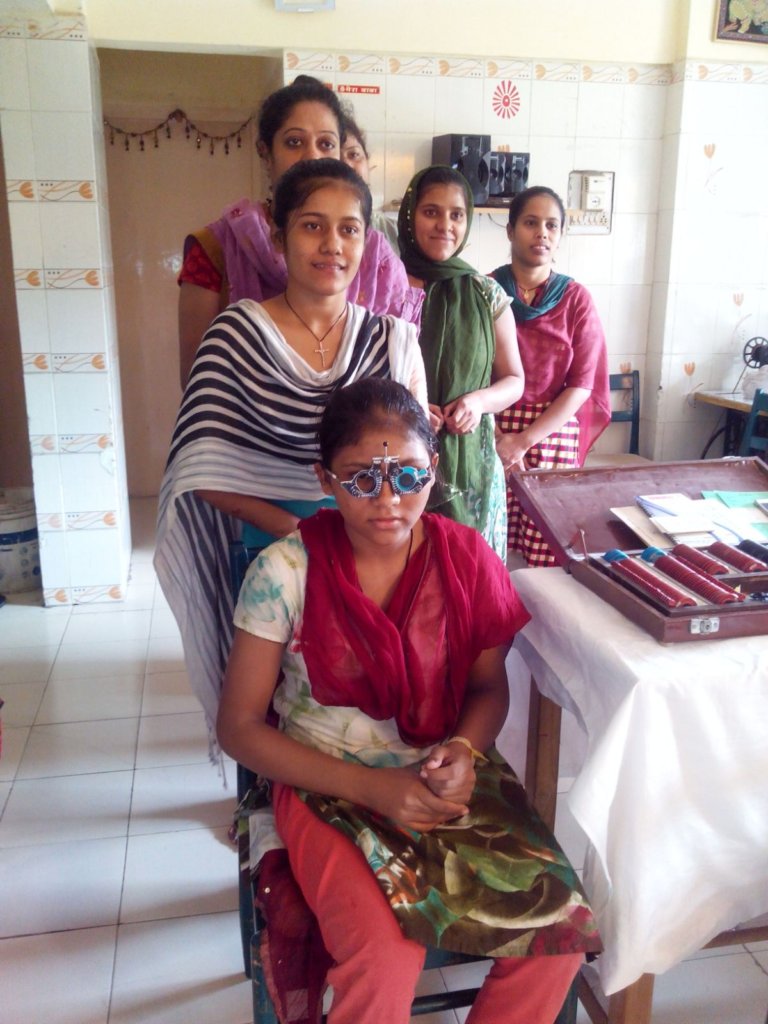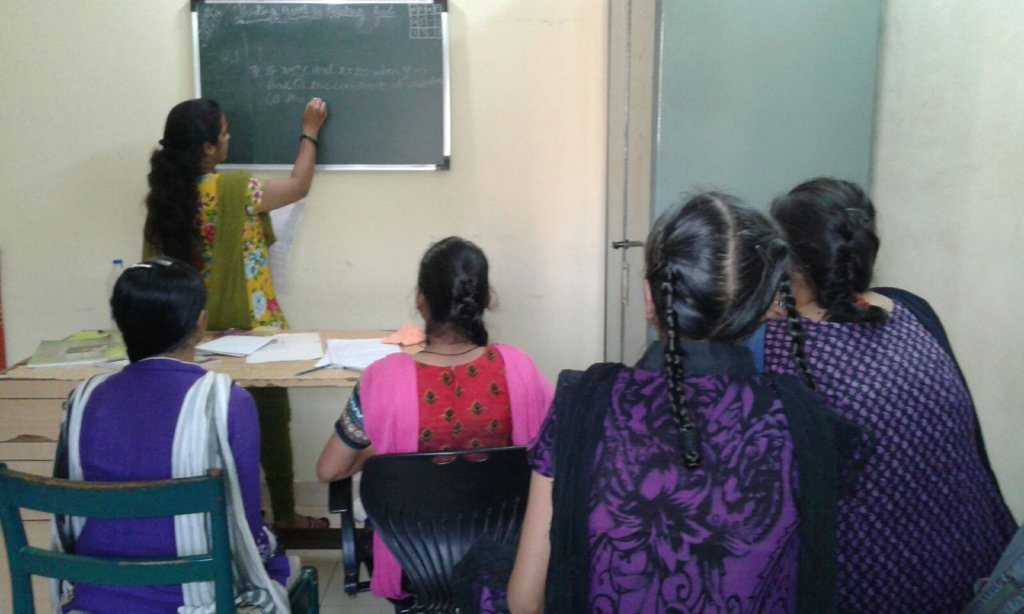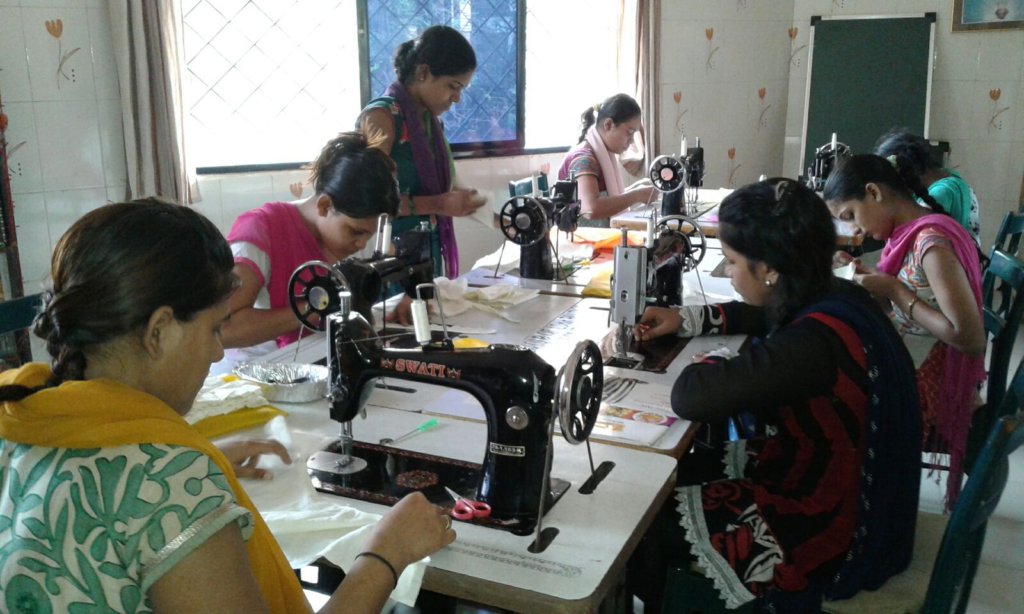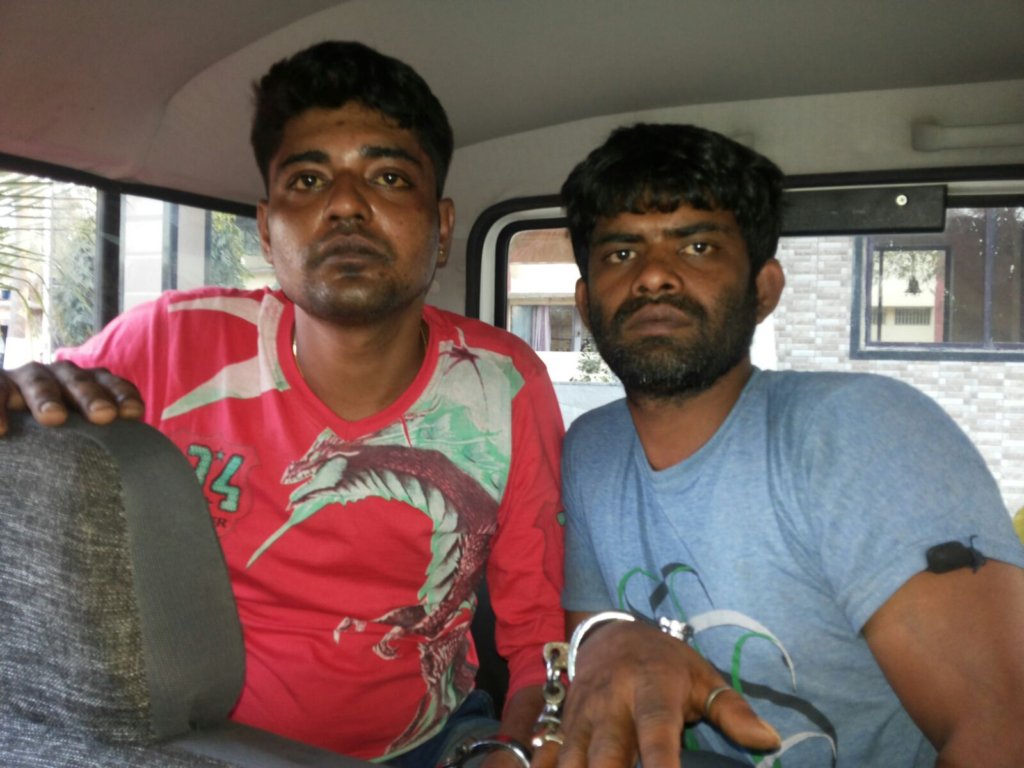 Links: