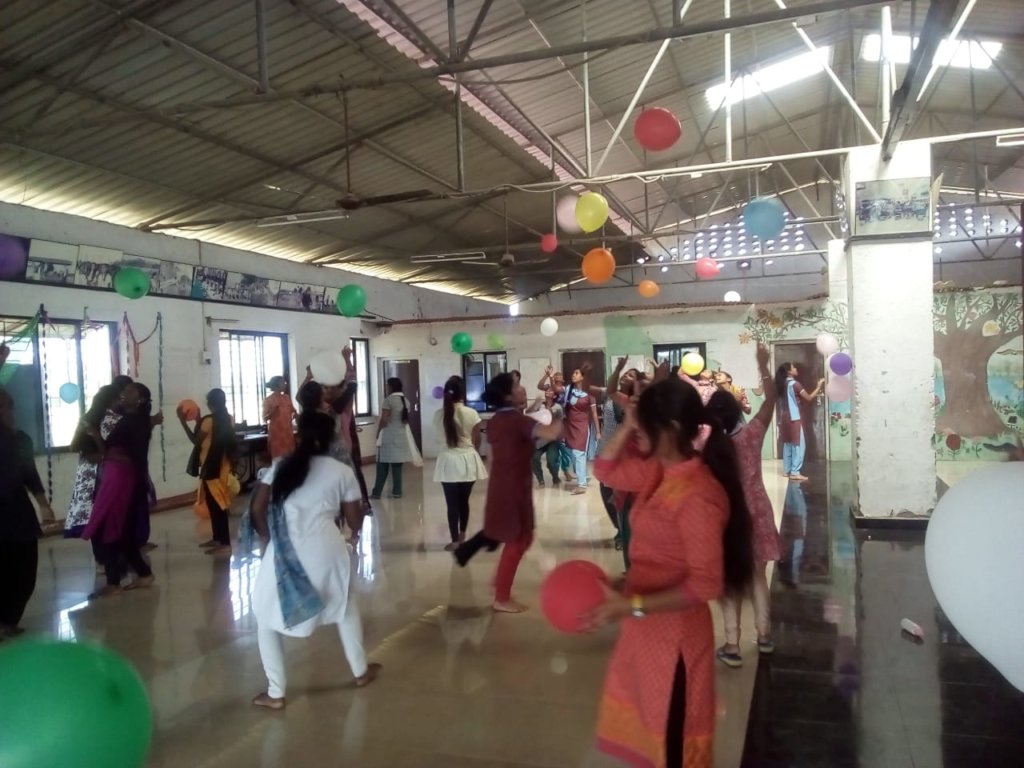 She makes the world bright, but still struggles to see light.
Rescue foundation was established to accelerate the progress on meeting needs of survivors. While rehabilitation we stand behind survivors equal participation in all aspects of their lives, focusing on five priority areas: enhance knowledge by providing formal and informal education, help them to upgrade their healthy, increase strength to face the world with legal aid program, self-realization and actualization by counseling and build a new confidence and economically sustainability by vocational training and providing jobs.
Our three protective homes is an actual home for them where they grow, achieve energy and strength to cope and face with the world. We not only help them to learn how to face and fight under critical circumstances but also we they learn how to nurture own self and live in harmony hence after.
Besides Challenge of identification of our investigators in the brothel or Attacks of perpetrators on us, we are still optimistic toward any risk to save innocent lives from the clutches of evil. It also strengthen us to develop more and more effective strategies to attain our goal of rendering humanitarian lives to more and more girls and help them regain their human rights.
With best regards,
Triveni Acharya
President, Rescue Foundation
Mission: to prevent and protect children and young adults from trafficking for sexual exploitation, our mission is to reinstate human rights to victims of human trafficking, trafficked from Bangladesh, Nepal and India who are sexually abused and are sold for forced prostitution.
Project Description
Rescue, Rehabilitation and Repatriation of victim girls/women/children of Human Trafficking who are sold for forced prostitution.
Regular Activities
Investigation and Identification.
Rescue.
Rehabilitation.
Health care.
Legal aid.
Vocational training.
Psycho-social training.
Repatriation.
Staff
Currently Rescue Foundation has a Staff of about 84 members, including the president, a Project Executive, Advocates, Probation Officers, Counselors, Doctors and other administrative staff.
Beneficiaries
The beneficiaries are girls /women /children who are victims of Human Trafficking and are sold for forced prostitution. They have lost all faith on mankind due to the physical & mental Torture in the Brothels as well as intricate brain wash. They are underprivileged and most of them are illiterate.
Statistics from 25th October 2018 to 15th January 2019:
Number of Investigations: 31
Number of Rescue Raids: 04
Number of Rescued Girls: 24
Admitted to our Three Home (includes victim transferred from government homes / or by police): 79
Repatriation of Victims (handover to Parents or Native Ngo): 83
Total Number of Girls Provided with Medical treatment/Checkups:
General Checkup : 81
T. B Checkup : 02
S.T.I (sexually transmitted Infection) : 03
H.I.V : 00
Hospital Visit : 47
Total no. of girls provided Vocational Training are as under:
Informal Education :31
Yoga class : 75
Craft & Painting : 20
Tailoring class : 11
Beauty Parlor : 12
Computer class : 10
"If Music Be the Food of Life then Play On" Shakespeare's words rang true this November as Our dedicated supporter Spreading Smiles did something different to sooth our nerves and get involved. They got each of us to play on the drums & also arranged one day picnic for Boisar Staff & Girls at Waterpark.
A Father Receives His Daughter Back after 5 years:- It was a time of joy and restoration for our girl this October. After her rescue in 2013 the girl had been in our Homes in Mumbai and Delhi. It was a tough task locating her family for years. Recently with the help of our Partner Organization we were able to track her family and soon her father came with his neighbor to take her back Home, In a country where families wait for the daughter to be handed over or sent off in marriage, we commend this Father who took the pains to stand by his daughter and wanted her back Home.
Our girls never lose an opportunity to participate in any kind of physical activity. Be it volleyball, karate, self-defense or simply balancing balloons, they excel at all. Young energies need to be spent in the right way. Our Homes are happy, and happening places for all of them. Few of our girls have topped State Level Sports Competitions in the past. It's our effort to enable them to pursue their dreams.
Come November and our girls get very excited to celebrate Diwali festival each year. This year too they had a fun with fireworks, eating goodies and wearing their best. We are grateful to our donors for making this Day special for them.
A wonderful Friday spent with various activities that were conducted, including cookie making. Members of Deloitte were responsible for the entire thing, which went on for the whole day and was certainly a fun occasion for all the girls at Mumbai home.
It's been a tradition over the years at Rescue Foundation to observe the National Days such as India's Republic Day and Independence Day. Common Festivals such as Holi, Ganesh Ustav, Diwali, Navratri, Id, and Christmas are also celebrated with lots of fun, dancing, music and festival food. These celebrations keep the girls grounded to life and help in their recovery from trauma. Also the girls build ties with each other and the staff and the pain of not having family around in such times is eased.
Recommendations
We shall also appreciate your recommending Rescue Foundation to other donors in U.S.A and abroad to strengthen our fund raising efforts.
We request that you kindly visit us. Your visit will enable you to assess our Progress first hand and visualize the opportunities Rescue Foundation has for achieving an enviable position in the field of anti-human trafficking and forced prostitution.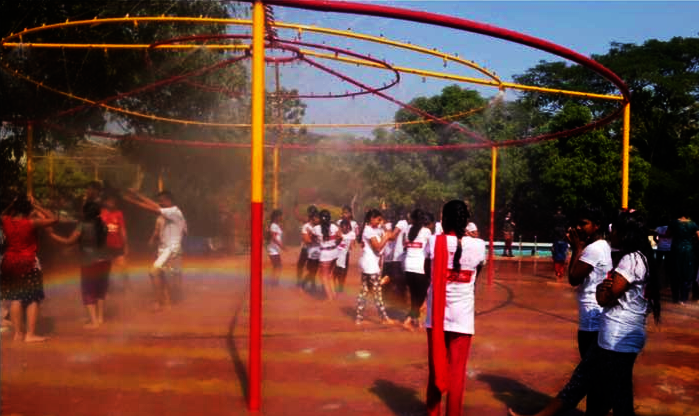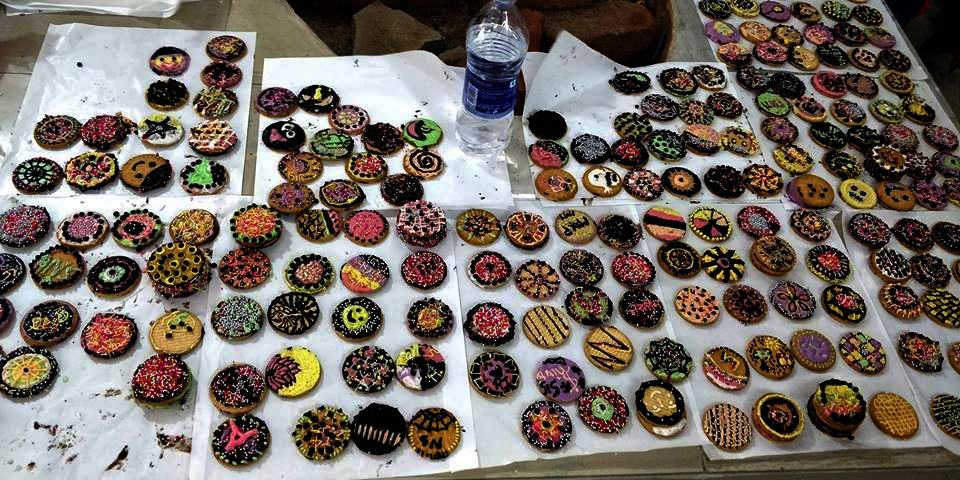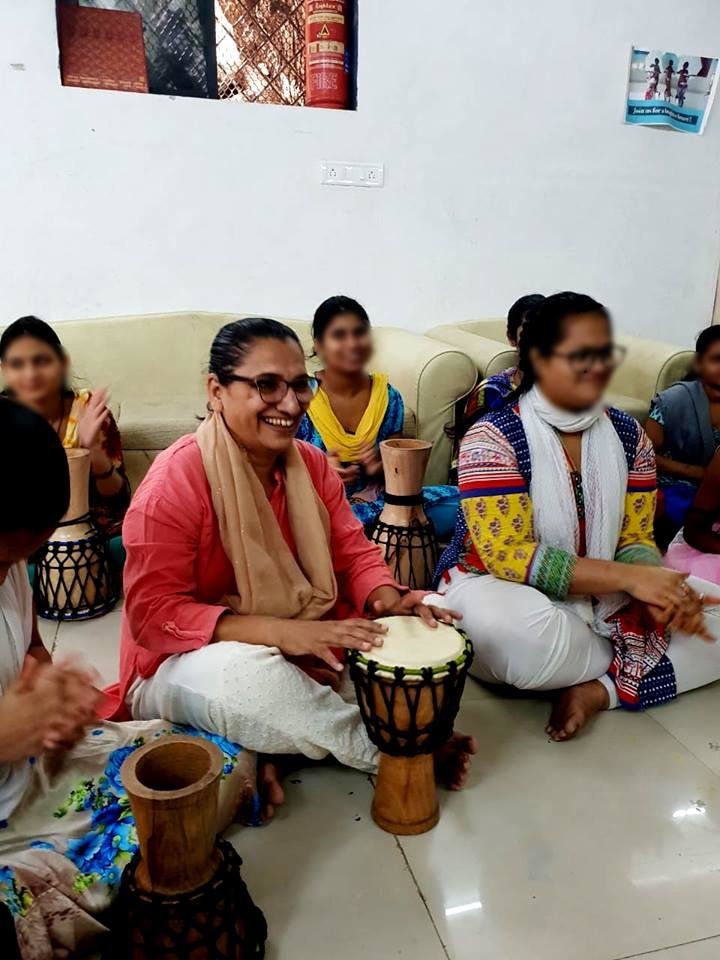 Links: