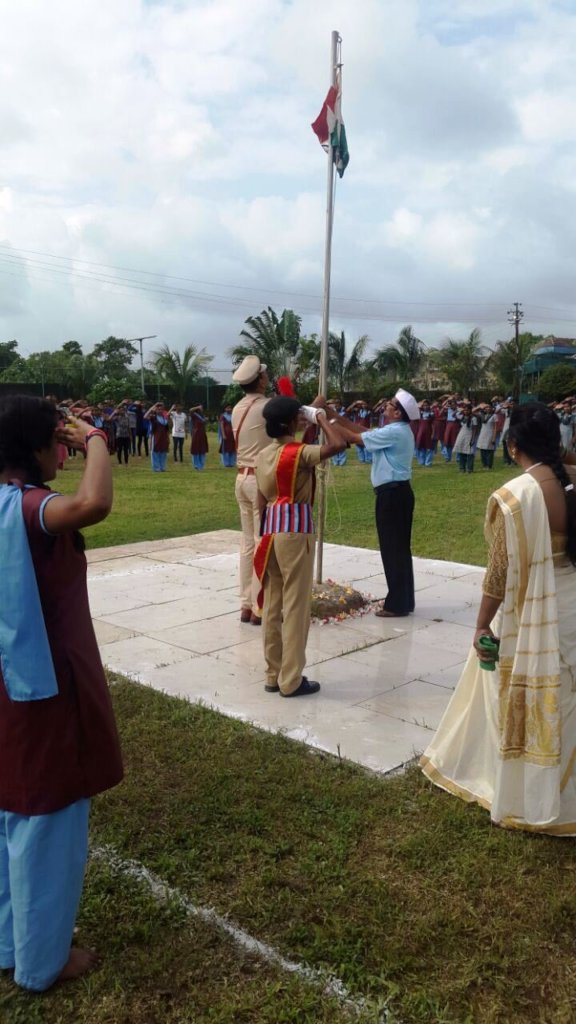 She makes the world bright, but still struggles to see light.
Rescue foundation was established to accelerate the progress on meeting needs of survivors. While rehabilitation we stand behind survivors equal participation in all aspects of their lives, focusing on five priority areas: enhance knowledge by providing formal and informal education, help them to upgrade their healthy, increase strength to face the world with legal aid program, self-realization and actualization by counseling and build a new confidence and economically sustainability by vocational training and providing jobs.
Our three protective homes is an actual home for them where they grow, achieve energy and strength to cope and face with the world. We not only help them to learn how to face and fight under critical circumstances but also we they learn how to nurture own self and live in harmony hence after.
Besides Challenge of identification of our investigators in the brothel or Attacks of perpetrators on us, we are still optimistic toward any risk to save innocent lives from the clutches of evil. It also strengthen us to develop more and more effective strategies to attain our goal of rendering humanitarian lives to more and more girls and help them regain their human rights.
With best regards,
Triveni Acharya
President, Rescue Foundation
Mission: to prevent and protect children and young adults from trafficking for sexual exploitation, our mission is to reinstate human rights to victims of human trafficking, trafficked from Bangladesh, Nepal and India who are sexually abused and are sold for forced prostitution.
Project Description
Rescue, Rehabilitation and Repatriation of victim girls/women/children of Human Trafficking who are sold for forced prostitution.
Regular Activities
Investigation and Identification.
Rescue.
Rehabilitation.
Health care.
Legal aid.
Vocational training.
Psycho-social training.
Repatriation.
Staff
Currently Rescue Foundation has a Staff of about 89 members, including the president, a Project Executive, Advocates, Probation Officers, Counselors, Doctors and other administrative staff.
Beneficiaries
The beneficiaries are girls /women /children who are victims of Human Trafficking and are sold for forced prostitution. They have lost all faith on mankind due to the physical & mental Torture in the Brothels as well as intricate brain wash. They are underprivileged and most of them are illiterate.
Statistics from 2nd August to 24th October 2018:
Number of Investigations: 25
Number of Rescue Raids: 05
Number of Rescued Girls: 06
Admitted to our Three Home (includes victim transferred from government homes / or by police): 121
Repatriation of Victims (handover to Parents or Native Ngo): 82
Total Number of Girls Provided with Medical treatment/Checkups:
General Checkup : 121
T. B Checkup : 08
S.T.I (sexually transmitted Infection) : 12
H.I.V : 01
Hospital Visit : 56
Total no. of girls provided Vocational Training are as under:
Informal Education :29
Yoga class : 96
Craft & Painting : 22
Tailoring class : 17
Beauty Parlor : 27
Computer class : 12
Independence Day 2018:- Each year celebrating the Independence Day is a huge event for the girls at Rescue Foundation. Dressing up in traditional gears, rehearsing skits, practicing the dances, speeches, takes the major part of their preparation. But underneath all this hectic activities lies their personal stories, tragedies, their fights to overcome, their coping mechanisms to face life. The screams depicted during the skits were a stark reality of what they had gone through. What does freedom really mean to them? Is it to be able to share their stories without being judged, to be able to restore their lives back?
Raksha Bandhan Festival:- Raksha Bandhan is a festival in India wherein a sister ties a thread around the wrist of her brother to signify the love and protection between them. For years it's been a tradition at all the Homes of Rescue Foundation to follow this tradition wherein girls tie this sacred thread either to the male staff members, or the policemen at the local police stations. It also fulfills the need of family bonding for the girls and it helps us at Rescue Foundation to build good networks with those assigned to protect these girls
Hotel Management Training: - This month our efforts towards economic empowerment was to enlist 4 of our girls who have completed their studies to be trained by J W Marriott for Hotel Management. We ensured that all these girls had a Medical Fitness Test done and certified at the Local Govt. Hospital Soon these girls will attend the trainings and be able to hold jobs at the Hotel
Course Completion:- 11 of our girls who were attending classes under the National Institute of Open School have successfully cleared their exams and have received certificates. A new batch of girls has already started for the next year. We are grateful to Inner Wheel Club of Borivali who have taken up this initiative at the Kandivali Home in Mumbai. We are also proud of them and also thank the teachers & Staff who were instrumental in helping them through.
Honoring Our Teachers Our Heroes:- We at Rescue Foundation try our best to inculcate values to our girls. Its true many of them may not have seen the four walls of a school or learnt something from a Teacher. But this year on Teachers Day we shared with them the importance of a Teacher in the lives of young people. They identified the staff or their instructors as Teachers. It was a joy to see our girls some Teenage Mothers at such tender age honoring and acknowledging their teachers at the Boisar Home
Health Monitoring:- Counselling cum Testing Camp was organized by Local the Primary Health Center. All the 65 girls were counseled and tested for HIV. Only 1 new girl was detected to be positive for the Virus. She's been referred to the Government Hospital at Thane and her ART Treatment has begun. And at Pune shelter Home, Sane Guruji Hospital in Pune conducted HIV Testing camp wherein 39 girls at the Home were tested for the virus.
Bag Making:- A group of girls have been engaged in making beautiful and trendy hand bags. After a short period of training the results have been stunning and we at Rescue Foundation would like to take this further by ensuring that this skill will be utilized for the benefit of the girls in the long term. In future a team will be supervised by a lead girl and the products finished products will be marketed and part of the proceeds will go towards the girl who makes the product.
Repatriation of Girls to Nepal:- A group of 15 Girls were repatriated to Nepal with the help of Maiti Nepal NGO and the Embassy of Nepal. These girls were rescued from Maidan Garhi in New Delhi with the help of the Banaras Police and Delhi Commission for Women. The Embassy of Nepal passed the order for repatriation. All of the girls were above 18 years of age.
Recommendations
We shall also appreciate your recommending Rescue Foundation to other donors in U.S.A and abroad to strengthen our fund raising efforts.
We request that you kindly visit us. Your visit will enable you to assess our Progress first hand and visualize the opportunities Rescue Foundation has for achieving an enviable position in the field of anti-human trafficking and forced prostitution.