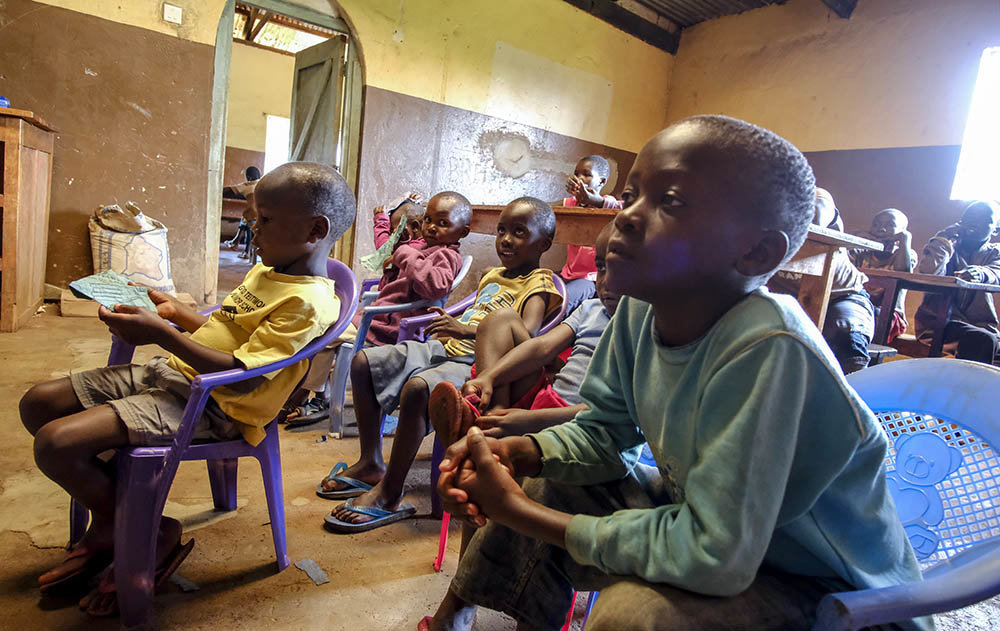 Dear Supporters,
With one month left to go of 2017 we would like to take the time to thank you for all your support over the last year. It has been a year full of challenges brought about by two presidential elections and the drought affecting North eastern Kenya. With your help, and support from other donors we have been able to continue with our work and reach out to more children like David.
David is 13 years old and lives with his father, sister, and twin brother. David's father is an alcoholic and subjected the children to verbal and physical abuse. David chose to walk 15km to Kitale to escape this abuse, while his siblings took refuge at paternal uncle. Because CRK conducts regular outreach work around the town and the social workers walk the streets daily to check in with the children living and working in the area, they were able to identify David as a new arrival and start a process of reintegration.
Working closely with the local children's police unit, David was taken to CRK's centre at Birunda. At the centre, David was looked after by the staff and began to settle in and make friends with the other children. He gradually started to feel happy and to tell the staff about his home situation. CRK began to work with David's uncle, with whom his siblings were staying, with the aim of reintegrating him back into a family home and making sure that all the children were safe and being adequately supported.
David's extended family practice small scale mixed farming (both crops and animals) in a remote area that experiences water logging during rainy seasons. Their housing consists of semi-permanent iron sheet roofed houses, which can be cold (especially during the rainy season). Including David and his siblings, six children live with the uncle. Initially, family visits were carried out to begin counselling the father about responsible parenting and preparing the uncle and his wife to take on parental responsibility for the children.
The sessions with the father helped him to identify his strengths and aspirations in life and what he needed to do to work towards achieving them. He was also encouraged to change his attitidues and recognise that he had been abusing his children becasue he didn't know how to deal with his frustrations and had become violent towards them instead of caring for them.
Both David's father and his unlce were given training in bio-intensive agriculture, to help improve the yields from their land, and ongoing psychosocial support. David has been reintegrated back to into his family, where his uncle takes on responsibility for ensuring that the children are cared for and supporting his brother, David's father, to maintain his positive life changes.
CRK have assisted the family with school uniform to get the children enrolled in school. David is currently in class 5. He is good at mathematics, wants to be an accountant in a bank and hopes to be a good father to his children in the future. Ensuring that children are able to enjoy supportive family environments, and consequently stay in school, is at the centre of our work and support from donors like you ensure that we are able to continue to provide support to the children arriving on the streets of Kitale.
If you are considering supporting CRK projects this Christmas, GlobalGiving are currently running the Year-End Campaign, which gives organisations participating the chance to win prizes (based on the number of donors and the total amount raised) until December 31st 2017. As part of this campaign, the first installment of all recurring monthly donations up to $200 (approx £150) will be matched 100% (as long as they remain active for three months).
Whether or not you do support us in the Year-End Campaign, thank you so much for your support of CRK's work in 2017. We are very grateful for all the help you have extended to the organisation. We hope that your December celebrations, if you are celebrating, are wonderful and wish you all the best for the coming year.
Best Wishes,
Su