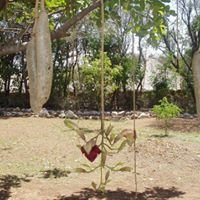 January is a hot, dry and dusty month in Kitale. It brings respite from cold and wet nights for those living on the streets of Kitale and, perhaps, in doing so, makes new arrivals consider street life is not too onerous. It is a time of hunger in homes as it is the middle of the dry season and food stores are running low and funds for school supplies are a struggle. It is some months until planting season will start.
January is also CRK's busiest month. In addition to trying to get to know the new arrivals and convince them that the streets are not the wisest choice, we are very busy getting recently reintegrated children into schools as the academic year commences on the first working day after New Year's Day. This involves buying new uniforms and shoes, visiting the families and schools to enroll students, paying fees and costs. Our social workers are very much engaged in family work during January and also have to cope with new arrivals to our Street Smart centre, new children reached through early morning street walks, and our mobile school outreach.
In mid 2018, we entered into a working partnership with another organization who follow our model of rescue, rehabilitate and reintegrate. Working together and sharing resources and information on children we work with, has enabled us together to reintegrate well over 250 children in the past 7 months, the majority of whom entered school in January 2019. These are children who otherwise have fallen prey to illness, addiction to sniffing glue or drinking cheap alcohol or other dangers. Some of that number (the younger ones) may have been lucky enough to have avoided those pitfalls by being placed in long term children's institutions. Although off the streets, they may not necessarily have been taken into a totally safe institution and, in all likelihood, even in a 'good' institution, contact with their family and community would cease and a family that had every possibility of being helped and held together, would be broken and the parent-child relationship severed.
We are keen to avoid long-term institutionalization wherever possible and, in cases where a family simply needs a helping hand to care for their child, we believe it is in the best interests of the child to remain in their family. In most cases, poverty is the driving factor for life on the streets and, poverty can be alleviated and means found to help families enter a sustainable improved lifestyle. Our work has impact and our reintegration model works….. and with your help, will continue!