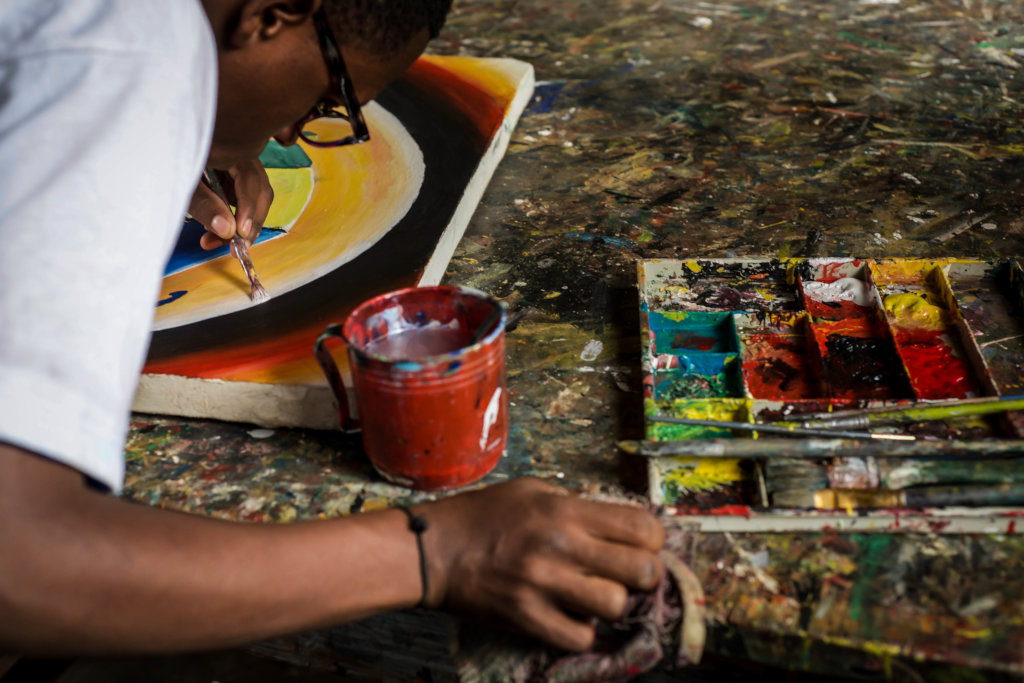 Les Enfants de Dieu (EDD) is greatly thankful to the moment and journey with all people for their an endless love and support in different areas of EDD interventions which made us reach to the great process over the years.
We treasure Globalgiving so much for your support that has endured and multiplied over time your assistance has enabled us reach to 185 donors from around the world plus your bonus, matched funds and grants came from globalgiving itself within 3 years and managed to raise nearly $69000. Honestly almost $ 6000 remaining will be covered soon and start a new happy chapter together as we have been so before.
This 15th report serves to update you for our current operations and explain more about few changes that happened in our current operations where EDD developed a new curriculum model in which we are not only rehabilitating kids but also their parents ,this changes was done in order to serve more street kids within short period of time as well as aligning to new governmental policies which is deinstitutionalization of rehab centers whereby kids must no long live in rehab institution for years. Since 2002, we have been working under former curriculum which was only child focused model where we used to rehabilitate kids for 1 to 3 years.
Therefore this new curriculum will be child and parent focused model and was designed to help both kids and their parents and the community at large. We henceforth decided to incorporate kids and their parents in the new curriculum model and in this way we shall be rehabilitating the kids, parents as well as their relatives as we stay hopeful that the parents will share knowledge acquired from the trainings with other people at home and in the society
We learned that to be able to succeed in children's rehabilitation will be better to rehabilitate and train parents and community leaders near the family locations. The implementation of this new curriculum model started on the 1st October 2019 ,in first recruitment phase we recruited 30kids plus 35 kids who was still living at the center and this made us accommodate 65 children..
With our new program we are going to accommodate 50 children who will receive rehabilitation program with 6 months maximum and we are expecting to serve 100kids each year. By experience, few kids may not find their parents within the period and EDD will continue to partner with Government and other people to find solutions.
Rehabilitation is grouped into following activities: recruitment, welcoming and orientation, school introduction, basic needs, psychological support (healing process, build resilience and relationship for kids and parents, health care, and family empowerment and graduation after all that program.
School introduction: EDD inside to EDD, we will only help kids to back into school habit and get used to school environment before the public school. The normal education program will start after reintegration where EDD will work closely with their families to find schools near their families. Around 265 kids who were in school will continue to be sponsored by EDD as usual unless if we find partners in education. Particularly we managed to pay school fees, materials and uniforms for 20 kids reintegrated in August plus the internship charges and materials for 18 youth who are starting internships in this period before they graduate in their vocational trainings school.
The main program of EDD program while kids are in inside to the center is psychological support which start by identifying and naming problem our beneficiary is suffering from, then put him on a number of therapeutic sessions ranging from welcoming, orientation, healing process to building resilience, ambition and relationships with their parents, the same psychological package is provided to parents as well. It has been studied and proven over years that parents of kids whom we are supporting need also psychological and empowerment support as almost 100% of root causes that push kids to join street life are rooted in their families.so to work effectively we are no long helping kids only but also their parents as well. we are currently started to contact parents for healing sessions and we are expecting 70 parents in this sessions to benefit this program started .
Health care: Health care is very essential and will be priorities as usual. The impressive results over the three months and cheerful to bring great results of 3 cases of malaria and other simple cases mostly flu and cold.
Reintegration: July up to end September , We reintegrated 20 kids back into their families and thankful also to their parents and kids who accepted to join back and continue the journey together and we appreciate also a nice collaboration of parents and community leaders. Only one boy who was not reintegrated as planed because of big issue found it his families where his family members including their parents and siblings contribute in robberies in their community. He was brought back into our center. Hope to find other alternative solution in future.
Sustainable solutions:
We are always learning the best solutions we can take in order to bring some sustainable solutions, now we managed to ship to USA some fabric made products like school bags, laptop cases, iPods cases, and shopping bags and etc. this is one project started and helping EDD to generating income and women who serve other this project.
Secondly, we are using our land to find solutions of our daily needs where managed to harvest maize and banana fruits use in our daily expenses and consumptions. We hope to continue using the land we have in order to cut down our budget through cash serving from crops harvested.
Arts products made by our alumni stand as other source of income to the center, we sold some of the paintings and handcrafts made by our alumni which game us more energy to do more but we are still strangling to get enough market. This art work benefit the kids and center as we are sharing the profits.
We are still encouraging people to support us here on globalgiving so that we can be able to end a year with great achievement. Before we end a year we will back to you with an ask about education support plus and Christmas and family event which bring together the entire EDD family! You are also most welcome here Kigali for that event which will happen 18th December 2019!
Les Enfants de Dieu takes this opportunity to give our thanks to the families and friends who believe in our work and support us every year through globalgiving! We thank also Globalgiving for your generosity to support us and give technical support online and plan a field visit.