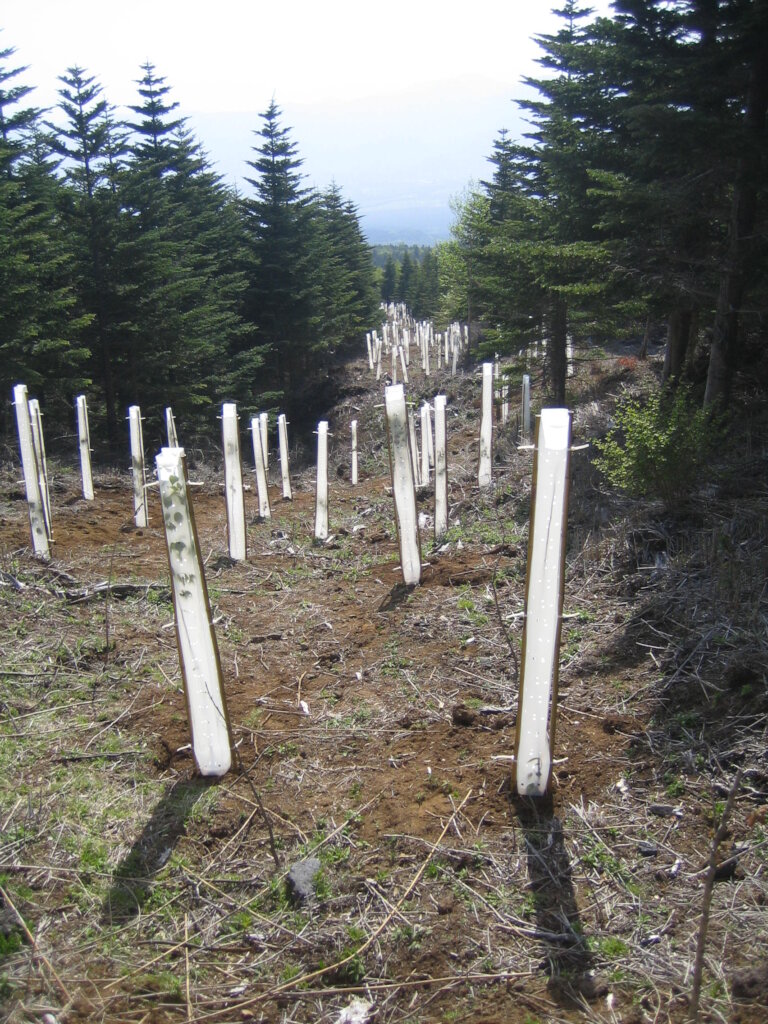 Thank you for your generous support to our reforestation project on Mt. Fuji. We have mentioned in our last report how the temperature on Mt. Fuji has gradually dropped and snow began to fall from mid-October, a little earlier as compared to the other mountains in Japan. As one of the symbols of the country, Mt. Fuji has always been revered and held in awe by the locals.
It was unfortunate that in compliance with the government`s corona protocol, we were not able to conduct any activities in 2020. However, in the fall of 2021, we were able to mobilize volunteers to help us in the site maintenance. Moreover, within our network, we conducted surveys to monitor and assess the overall condition of our project site.
After the organized activities at our site, one of the volunteers commented that for a better future, in line with the Paris Agreement, we need to engage more people in forest conservation. Other participants mentioned how cathartic for them to be closer with nature, after being stuck at home for a couple of months due to corona. One Japanese participant told us of how being on Mt. Fuji, reminded his of the mountains in the hometown where she grew up. Meanwhile, non-Japanese volunteers expressed their gratitude for the chance to be part of conserving one of Japan`s UNESCO World Heritage Site.
Due to cancelled activities since corona, we are already far behind the schedule. In spite of this, we draw strength and optimism from the huge number of inquiries that we are receiving from future volunteers. Depending on the corona situation, we hope to resume activities this spring.
At this moment, snow is still piled up and the forest road to our project area is still closed. Since our project site is located in one of the restricted areas, we are expected to submit requirements annually, which we are preparing at this moment. We are also preparing and planning for the upcoming spring activities, including re-raising of fallen trees, and replacing the damaged nets and bamboo sticks to protect the trees from deer damage.
Fifteen years have passed since we started this project. Despite the harsh environment, the different species of native trees that we have planted are thriving. We are committed to continue our activities with an aim that 100 years from now, the forest can support a diverse array of wildlife. It will be possible with your generous assistance.