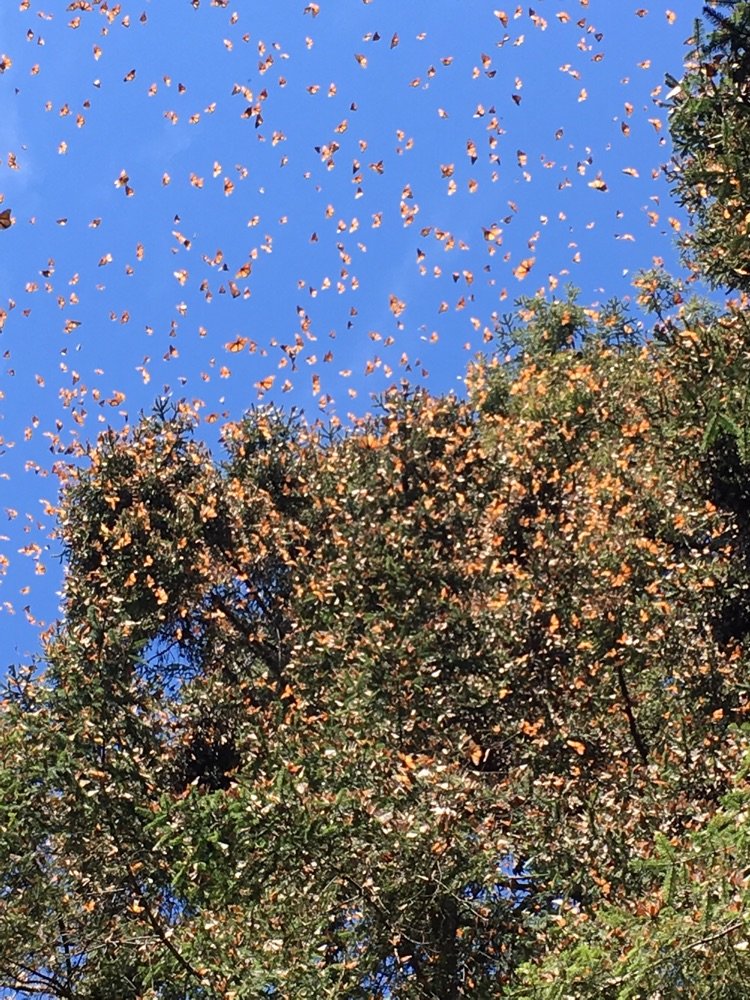 Overwintering populations of monarchs are doing very well compared to last year. The surface covered by butterfly colonies went up 144% with a total area of 6.05 hectares (14.95 acres) occupied by 14 butterfly colonies versus 2.48 hectares (6.13 acres) last year.
This is certainly encouraging news, but it doesn't mean our work is over. Insect populations fluctuate and monarch populations have been on a downward trend so we can't let down our guard. That is why during the last 3 months of the year we continued our workshops with the local communities resulting in the construction of 17 fuel-efficient stoves and two cisterns that will supply seven families and one school with rain-water. We carried out a total of four workshops in which 28 women and five men participated.
Considering that one of the main threats to the migratory phenomenon is deforestation due to changes in land use, MBF aims to restore the forest. However, it's not just a matter of planting trees but of evaluating whether they survive. During this period, with the indigenous communities of Crescencio Morales, Francisco Serrato and Nicolás Romero, we conducted an evaluation of reforestation survival rates for 2015-2017. Our results indicated that there was an average survival rate of 86% and all of our reforestations presented a survival rate greater than 60%,
The areas with the highest survival rates were due to community surveillance and fencing of the reforested areas. As Don Jose from Crescencio Morales told us "We have to be vigilant and take care of our trees. We are happy to see that most of the trees we planted have survived!"
Just like the high monarch population numbers the survival rates give us hope but we need to continue our efforts. Therefore, during the coming months, we will start planning our 2019 reforestation and continue strengthening the conservation of the forest, the migratory phenomenon while improving the lives of the local communities!
THANK YOU for sticking with us through the fluctuations of monarch populations and the challenge of providing a well-conserved forest to overwinter when they migrate while strengthening the local communities with sustainable alternatives.