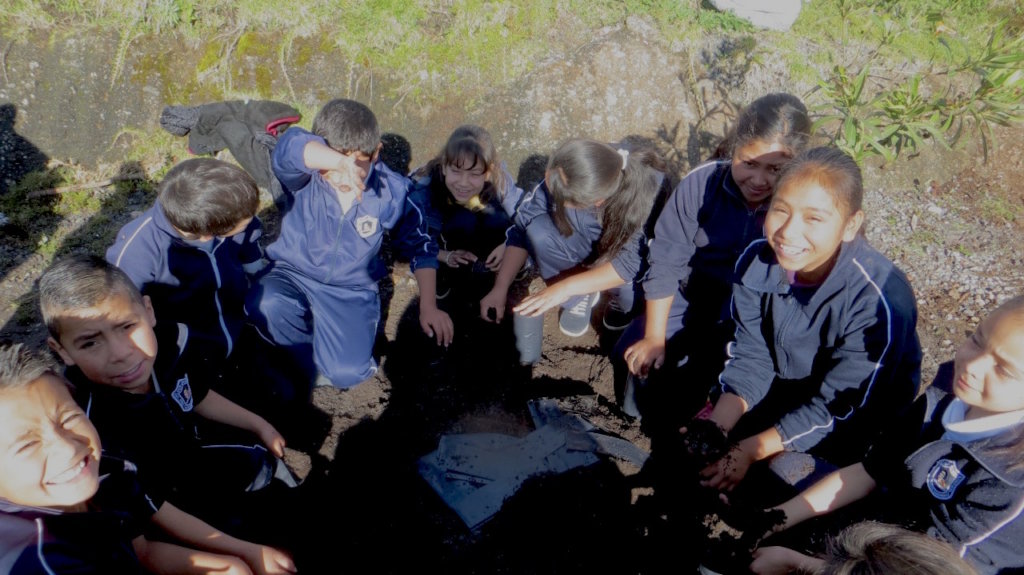 While Mexico is busy celebrating the Day of the Dead, monarchs started to arrive at their overwintering sites and local communities and kids are eagerly welcoming them! Especially one kid we met with last year who told us how excited he was planting trees to host the monarchs upon their arrival on this magical day that is celebrated in Mexico and through the month of November.
MBF and Alternare continued working in the monarch area supporting 140 men and women from two indigenous communities to build nine cisterns to collect rainwater thus providing access to water for twenty-eight families. Another workshop was held for nine people who built fuel-efficient stoves that will save wood and prevent respiratory and gastrointestinal diseases in their communities.
As one community member told us, "Now we can cook our tortillas without clogging our lungs!"
Additionally, twenty-two school and six community nurseries with the capacity to produce 20,000 pine and oak trees, are being set up in seven indigenous communities. These trees will come in handy for the 2019 reforestation next summer!
THANK YOU for joining us in all these exciting projects that are conserving the forest and improving the lives of local communities.