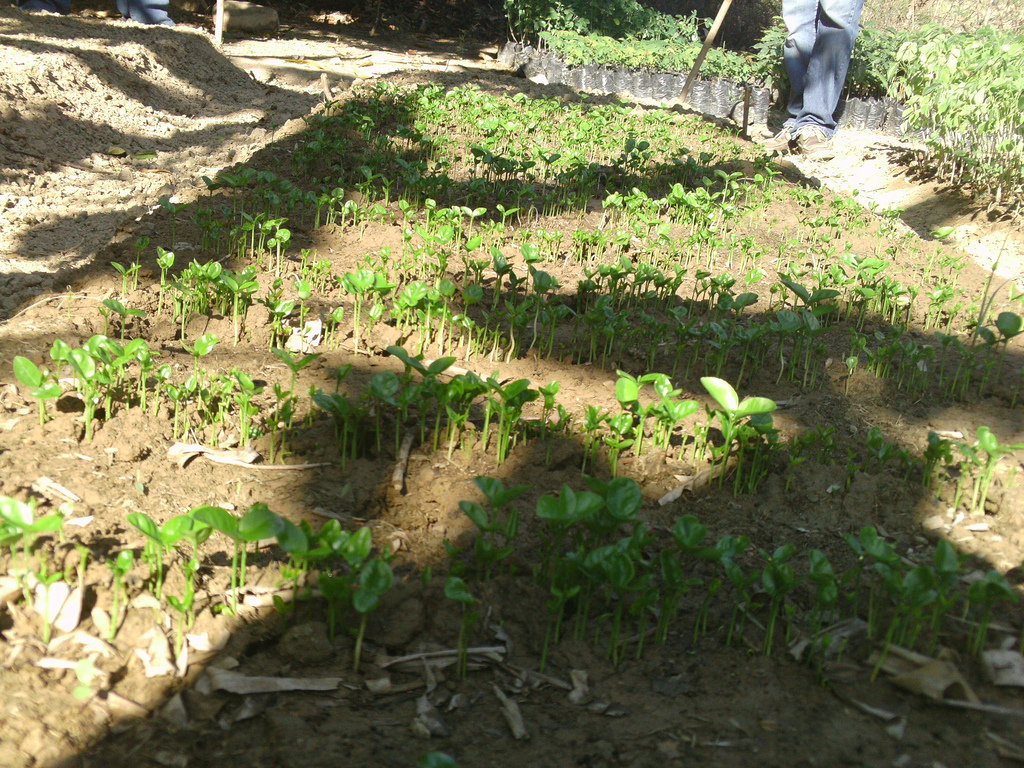 Trees for the Future's biggest challenge during this reporting period is the lack of rainfall to sustain the trees after outplanting. Therefore, we are still waiting for the appropiate level of rainfall that can reach a level of sustainability for the plants to survive being outplanted on each individual farmer's properties. Despite the ongoing drought, Trees for the Future has been able to continue teaching the various agroforestry techniques such as:
1) Intercropping
2) Assisted natural regeneration
3) Composting
4) Erosion control
5) Bareroot nursery establishment and maintence
More over the species that Trees for the Future has supplied to the community groups are:
1) Morenga olefeira
2) Cassia senna
3) Swietenya macrophylla and mahogaony
4) Cedrela odorata
5) Catalpa longitissima
Despite the challenges with the drought, the recipients have a better understanding of the importance of community participation in the success of objectives. The farmers are showing more enthusiasm to plant trees especially fast-growing and multipurpose species. The community leaders have an increase in capacity to mobilize all members of the community for the project activities. The beneficiaries have a better understanding of the importance of trees for the natural environment, water conservation, and soil fertility.
The activities planned for the next reporting period are based on the availability of sustainable rainfall. If there is enough rain, the group members will transfer the trees and plant on thier land. The farmers will also learn to prepare thier land and the nurseries to minimize the damages from the upcoming hurricane season. Furthermore, the activities will also include;
1) Rehabilitation of the nurseries
2) Training/workshop for communities
3) Follow up in the previous tree plantations
4) Nursery maintenance
5) Agriculture service (in field technical support to farmers)
6) Community meetings to discuss about problems and ways to tackle them
7) Planning of the second tree planting of the year (meeting people and visiting possible sites of transplantation, preparation of sites)
8) Tree planting campaign +follow up on the tree plantations (replacing those trees lost during the first season planting)
Despite the drought, Trees for the Future is continuing to empower the community groups to increase thier capacity to improve thier enviornment while increasing thier crop yields. The ultimate goal is to train the community members to a level in which they can go from subsistence agriculture to producing cash crops for markets. Thank you for your time, Im looking forward to any opportunity to further discuss this project.