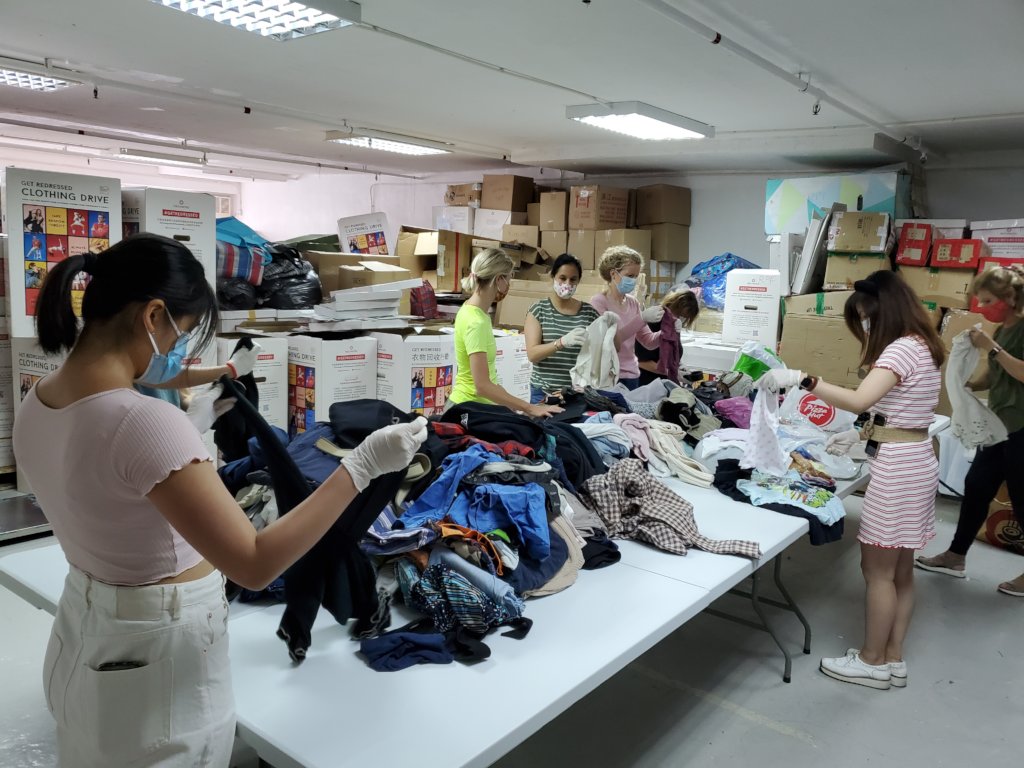 Dear friends of Redress,
Whilst COVID continues to make its prewsence felt globally, we are fortunate that here in Hong Kong our day-to-day operations have started to normalise.
Volunteer programme returns to full operations
We have been able to offer in-person volunteering sessions, where we sort through clothing that is given to through our city-wide take back programme, and also to sort through the backlog of clothes received during last year's Get Redressed Month campaign. A very welcome return, as our warehouse was starting to get rather full!
Since April we have held twelve sorting sessions with the community, sorted around 15 tonnes of clothing and delivered approx. 10.9 tonnes of clothing to ten charity partners across Hong Kong including Crossroads, Refugee Union, Pathfinders, YWCA, Caritas, Castaways, YWAM, HK Dog Rescue, LAPS and Catherine's Puppies.
If you are in Hong Kong and would like to volunteer with us you can do so through the Hands on Hong Kong website.
Launching Get Redressed Month - October 2021
With the easing of restrictions we have been able to plan for a campaign that allows for more personal interactions, including the return of our signature clothes sorting event, the sort-a-thon. This year our signature clothing drive will also be back in offices and schools once again, and we will continue to work with major retailers to offer drop off locations across the Hong Kong.
Our campaign will continue to call for the reuse of unwanted clothing in order to tackle the environmental impact the fashion industry has on the planet. We will also be shining the spotlight on choosing to buy secondhand clothes here in Hong Kong, a location where currently there are limited options available.
We will be launching on Monday 19th July - so please do visit our website to find out more and register to participate.
Thank you
Once again we'd like to take this oppotunity to thank you for your continued support. These continue to be difficult times for everyone across the globe, and we are grateful that you have chosen to donate to Redress and our campaign to reduce the environmental impact of fashion.
Best wishes
Nastasia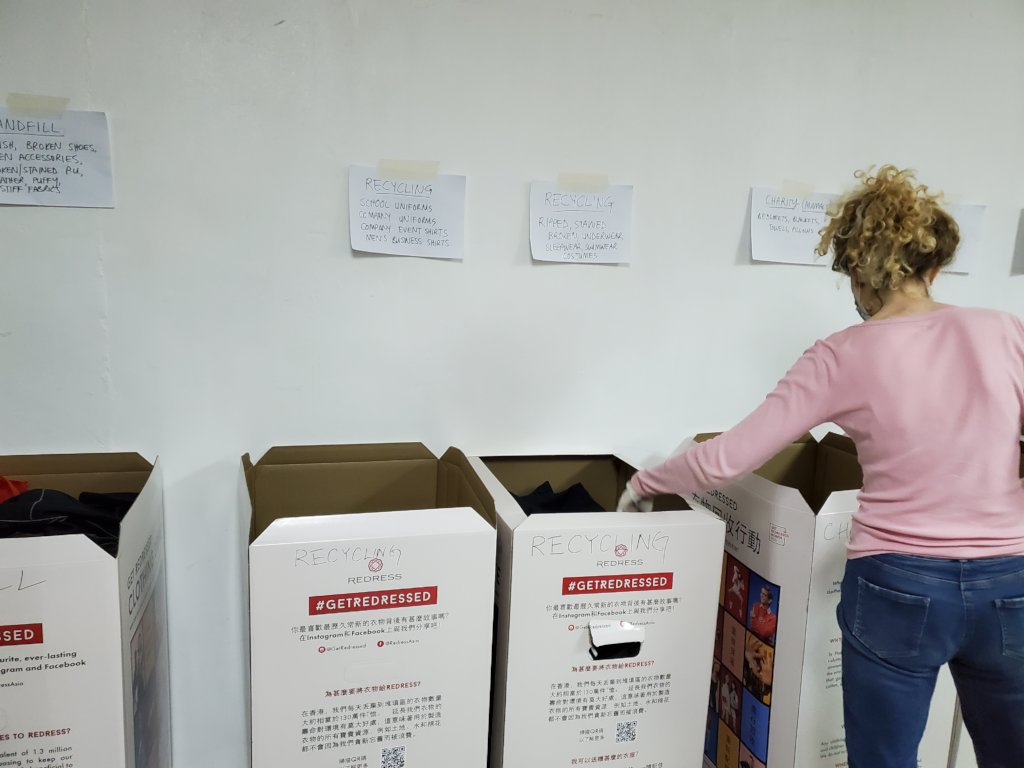 Links: