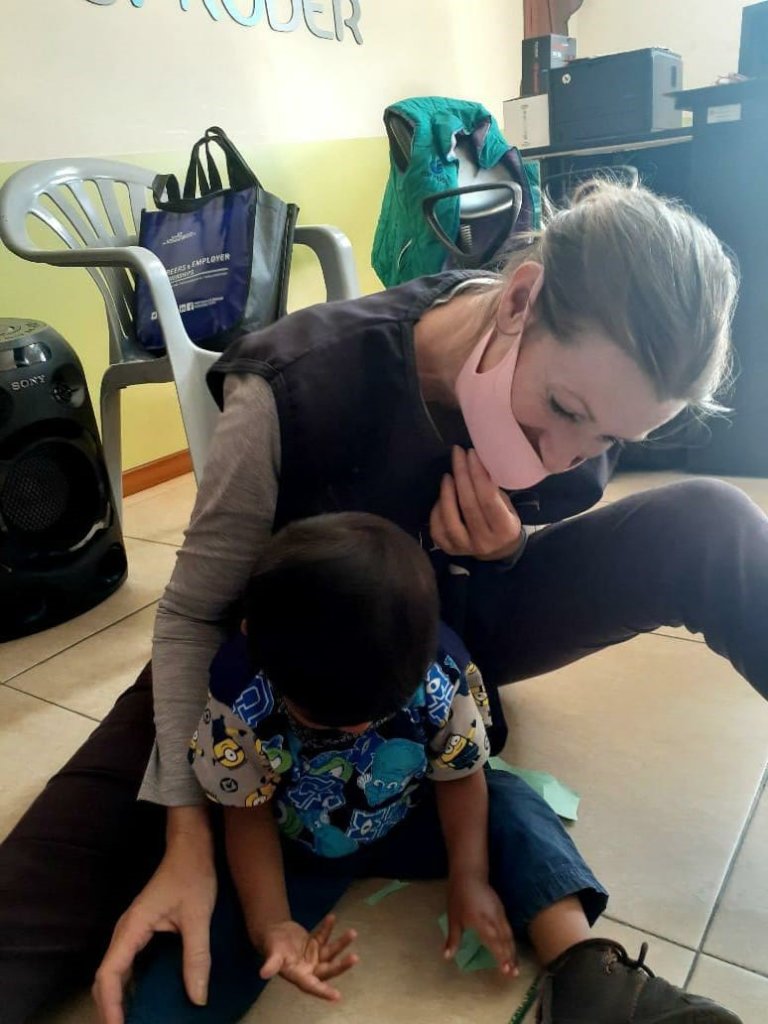 News from UBECI Ecuador, June 2021
By NGO Support UBECI
Although COVID-19 remains prevalent throughout Quito, Ecuador, the pandemic has not prevented UBECI from taking action to help children in the local markets. By taking the necessary precautions, including widespread mask-wearing and rigorous sanitation measures, UBECI staff has been able to maintain its presence at the local markets to provide educational assistance, as well as social and emotional support for children.
Most families that work in the markets rely on their children to do daily chores such as bagging produce and cleaning the stall. These tasks add up to twelve hours a day, which prevents children from attending school to get a formal education. Without the ability to receive an education, children are left with limited opportunities for the future. UBECI has been working to fill this void by incorporating educational activities for the children to participate in at the markets.
Three days out of the week, UBECI staff, accompanied by a social worker, visit the markets in South Quito to serve the child's needs. In recent months, UBECI has worked with the children on reading and writing, along with learning about the history of Ecuador. In addition, UBECI has created birthday cards and provided gift baskets for the children when it is their birthday. Not only have these activities contributed to the positive well-being of the children, but their families have benefited as well.
Despite the widespread impact COVID-19 has had in Quito, UBECI has continued to work diligently in the local markets to ensure children and their families have the necessary resources to thrive and prosper. On a weekly basis, UBECI has consistently worked to develop and implement innovative strategies to better serve the children at the markets.
UBECI Foundation would not be able to act without the generous contributions and support from all of you. Even in times of trouble, your donations have assisted UBECI in providing additional assistance for children at the markets. Regardless of the circumstances moving forward, UBECI will work to give at-risk children a better future.