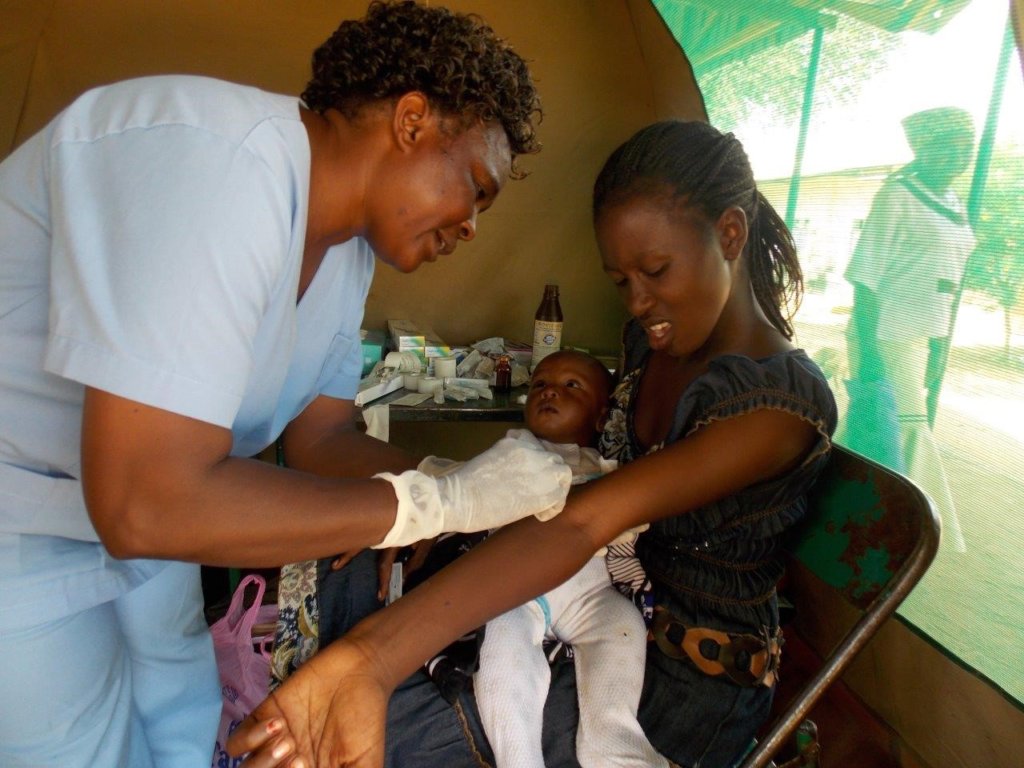 Mwikali* a Form 4 dropout due to an unplanned pregnancy. Amanya* is a school dropout due to financial problems in her family. Both are from the same village.
Mwikali was visibly upset about having to drop out from her academic pursuits, and had grudgingly made her way to the clinic. She was more than hesitant to let the nurse come anywhere near her with options of FP methods - she carried herself with an air of defeat, despite her resolution to return to school once the child was older.
"The father of my child was a high school student and continues with his studies, and here I am having to take care of the baby. He won't marry me, let alone bother to take care of his child, and instead will marry another learned lady like him," Mwikali confessed. Her mother had insisted on Mwikali getting an implant though, and while maybe not ideal for Mwikali* – she appeared to know her mother was right.

Amanya had also arrived hours before Mwikali, to bring her little brother to the clinic for treatment of a lung infection and worm infestation. Despite having already seen the nurse, Amanya and her brother 'hung' around afterwards. Amanya watched closely as the nurse prepared clients with local anesthetic before administering the implant methods; one client was Mwikali and whilst writhing about in her chair, it suddenly became clear that she was more afraid of the actual insertion, than the 'contraceptive' itself.
Amanya had been listening to Mwikali's story and without deliberating for even a moment, she rang her mother to get permission to receive FP services, but her mother refused. Ann (CHAT's nurse), then briefly spoke with the mother and suggested that she visit the local clinic together with her daughter so that they could learn about family planning options together. Amanya wasn't swayed though, not after learning of Mwikali's hardships.
By the time Mwikali had relaxed enough for the implant to be administered, Amanya was already completing step one of the process - the pregnancy test, and was calm as she handed over the urine for the nurse to process. Mwikali was now through - and Amanya quickly sidled into the spot and eagerly offered Nurse Ann her arm, requested for an implant method!
"The implant took less than five minutes to insert and now I am 'set' for the next three years against the unsettling thought of finding myself with an unplanned pregnancy!" Amanya was jubilant.
Mwikali chose the five year implant method - her mother also jubilant.
CHAT aims to diminish the occurrence of unplanned and unwanted pregnancies, empowering women with education/information and access to family planning options as Guttmacher research institute, research paper 2014 series no. 2 quoted,
"Empowering a woman in poverty has to begin with access to contraception protection against unwanted pregnancies"

While this holistic family planning service may have reached Mwikali too late, there is still hope for her to return to school someday, as long as her family doesn't grow beyond the means for which she is capable of providing.
And if, by some chance, Amanya happens to get the opportunity to return to school, nothing should impede her from doing so. Much like the many women that have visited the clinic prior to their arrival, these two young women left with brighter options to secure their futures and pursue their dreams.