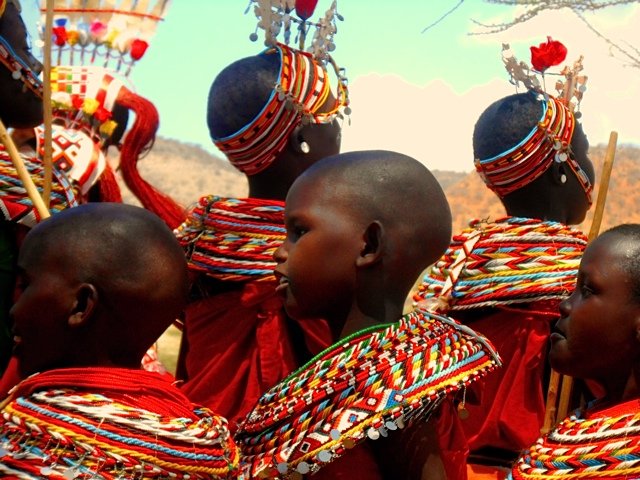 Dear Donors,
We hope everyone's 2014 is getting off to a healthy, and productive start. New years are often filled with a sense of possibility, as dreams or aspirations seem to take on a more tangible form. Our aspirations of providing accessible and affordable care to the indigenous tribes of Kenya remain, continuing to grow with the demand each year. And in our pursuit, it is always important to be thankful and recognize our partners who help to keep us going.
At the end of January, Impatient Optimists, part of the Bill and Melinda Gates Foundation, posted an article on family planning and maternal health- how interconnected the two are and thus the importance of their integration. Though the focus group of the article is perhaps not the typical CHAT audience, who are of a lower socio-economic status than those the article relates to, the lessons learned from in depth data analyses that were preformed, are similar lessons CHAT has learned along the way.
One 'lesson' that came to mind when writing this report, is the absolute importance of consistency in care delivery, availability, and affordability of contraceptives. What is the best to achieve these two necessities? As the article concludes, it is through private and public partnerships that the needs are most effectively met.
For the past 10 years, CHAT and the Kenyan Ministry of Health have been partners in the goals of contraceptive availability, affordability and education. Together, we have been doing our best to ensure that the communities get what they need. But when the government falls short, and it certainly does at times, it is the private donors, such as you all who are reading this, who afford us the ability to keep our promise to these communities.
So, as we begin another year with you as one of our valued partners, we wanted to say a quick and simple, thank you. Your generosity helps to create a healthier world more than you may realize.
Let's make 2014 a good one…!
Asante Sana,
The Team at CHAT
Links: