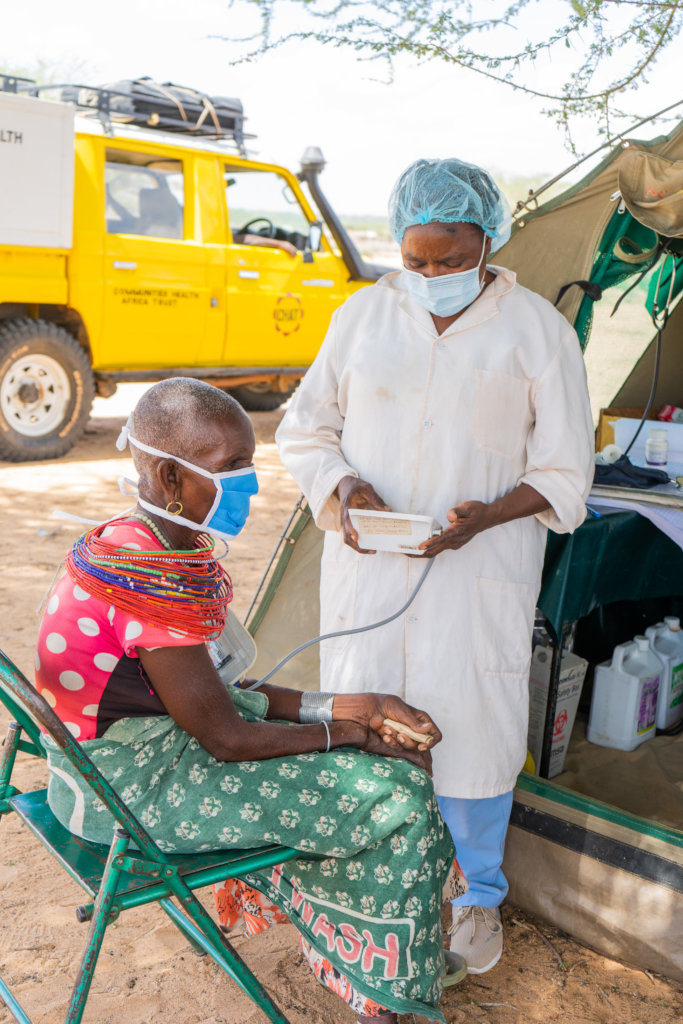 *Their names have been changed
As the motor mobile team packed the vehicle at Longopito in June 2021, they kept wondering where Naitemwa* was. For about three years, she has always helped them set up camp and organize the clinic before people start arriving. It was not always like that with her, in fact, she always discouraged community members from visiting the clinic whenever they went to the village to provide services. She was totally against FP. Being the first wife to her husband she always said that all her other co-wives were required to have as many children like her or even more if possible. She did not expect them to be 'lazy'. Though she had always known the husband would marry more wives, she was not ready for it thus decided to punish them and insight him to ensure they have many children.
The more the family grew the more suffering they went through. They could not provide for all the children let alone the whole family. They started sleeping hungry on most nights of the week and if they had any food, they never ate to their satisfaction. Naitemwa still never related the large family size to their suffering. She kept blaming the drought and bad times.
One day as CHAT's CORP partner, Julius, was providing health education to a group of women he had mobilized near the motor mobile, someone gave him a cup of tea, another one offered to host him for lunch and Naitemwa was in disbelief! How could the other women afford to host someone where she knew they would be sleeping hungry that night? As she started to lament, Julius asked her how big was her family and she said 19, inclusive of her husband. She then went on to say that they all did not work and depended on their flock which was dwindling slowly and soon they would have nothing.
Julius explained to her that if she had a smaller family and had a small income-generating activity, it would be easier for them to manage their family. He told her that at the moment they should not increase their family size – rather, stabilize. From this understanding, Naitemu discussed with her husband and with all her co-wives; they each agreed and chose to receive the 5-year family planning implant contraception protection method. On top of that, they decided to sell two goats and start a business selling groceries in the surrounding markets.
From this, they now have a little food for all of them which was their greatest need. They have taken all their children to school. She always tells other women that were it not for Julius and CHAT's Nurse, maybe they would have died of hunger. As of June 2021, she had helped 12 women change their minds and access services at CHAT's motor mobile clinic.
Thanks to GG support in the past three months, CHAT was able to reach a total of 12,233 individuals with behavior change communication (bcc) information with 4,511 family planning clients receiving different contraception methods, of which 3,783 chose the long-term methods- 3/5-years protection against unwanted pregnancies.
"Reproductive health, sexual health, family planning, and autonomy and equality for women are not the fruits of development; they are not even the fertilizer—they are the tree itself." - Dr. Nafis Sadik