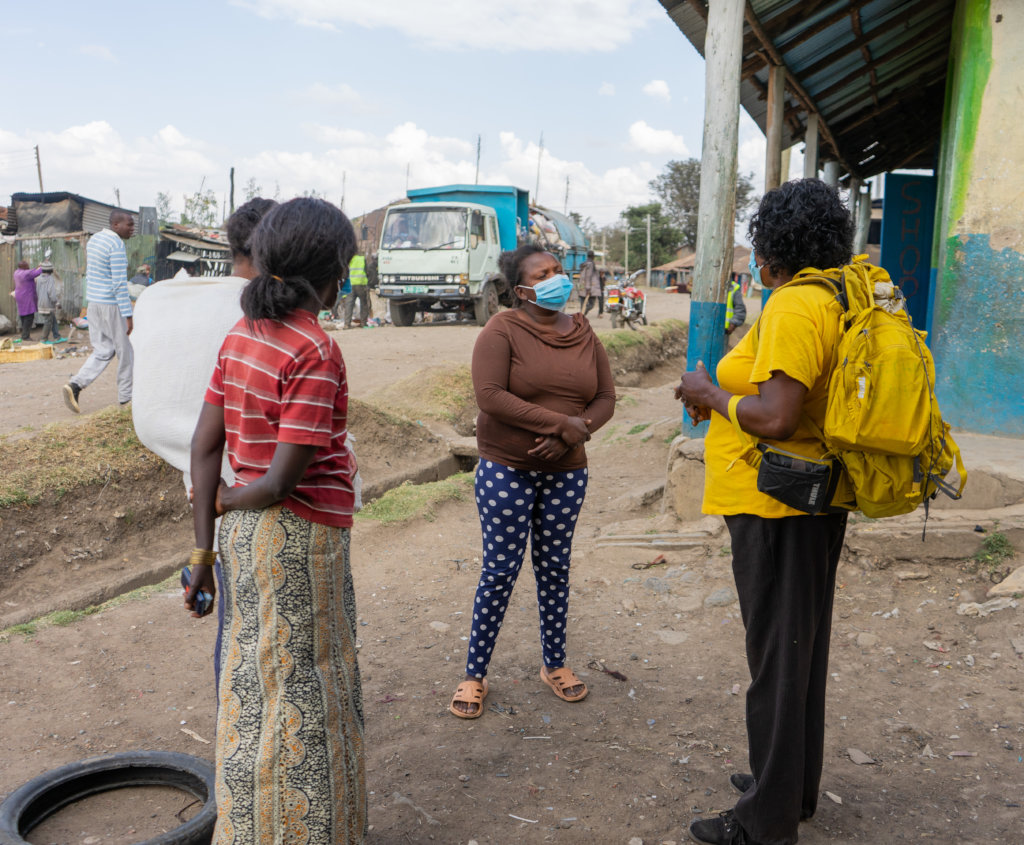 There has always been an interplay between literature and reality according to Njambi*, a single mother of 5 children.
"My late grandmother shared a tale of a cow that had starved to death at a homestead only to later realize the rope had been consumed by termites. I used to relate this tale with my personal experience as all my five children are all from different fathers who abandoned me when I needed them most," Njambi recalls.
"A solitary mind undergoing stress and suffering cannot even seek advice from her friends, as during such times you realize that you have no friends, with those you thought were your friends sitting on the fence watching as your drama unfold," Njambi explains.
"I used to go for my casual work with two of my young children, one day as I was on my way back home from work, I stopped by the roadside to breastfeed my youngest child," Njambi recalls. "I was in deep thought on what the kids would have for supper, and after some time I realized that there was a lady in a yellow T-shirt and a backpack, who was standing beside me. What came to my mind was that the lady was doing some GoK food distribution work for the needy, and I thanked my stars for I thought I was amongst the lucky beneficiaries," Njambi further recalls.
Karimi's (CHATs CORP) - side of the story had nothing to do with her immediate need at that moment, as soon as she saw the lady, it reminded her of her past life. She had once been a victim of men just like *Njambi was & still is. CHAT CORP introduced herself, and with time Njambi opened up and shared her story; this later opened doors for CORP to shed more light about her work – family planning information and access to the service.
At first, Njambi was not ready for the idea, but after an in-depth discussion between the two, she understood the importance of planning the family not only for herself, but also for the benefit of all her 5 children and the community in-general. "Where have you been since I started suffering?" Njambi questioned Karimi as she became emotional.
While walking towards the closest health facility, with her wisdom, Karimi assisted with counseling on the fp methods available; so immediately on arrival Njambi decided and chose to have the IUCD (coil), with the HCW providing it instantly after carrying out the necessary tests.
"My memories for that time are bitter-sweet memories- bitter because still suffered, and sweet because I had a permanent solution. Plus, we have a single mother's support group that meets on a monthly basis and I normally take advantage of those days to empower my fellow single mums on how to keep safe from unwanted pregnancies and they have responded positively to my messaging," explains Njambi with a smile on her face.
"Njambi's is not only a tale, but a true story as the community has witnessed her transformation," CHAT's CORP laments.
Thanks to GG support in the past three months, CHAT was able to reach a total of 12,217 individuals with behavior change communication (bcc) information with 4,467 family planning clients receiving different contraception methods, of which 3,562 chose the long-term methods- 3/5-years protection against unwanted pregnancies.
"
One of the major causes of poverty is a lack of family planning. Governments and non-profit organizations need to encourage poor people to use birth control so that they don't have unexpected babies, which will only make poorer families poorer
."- Philip Kotler