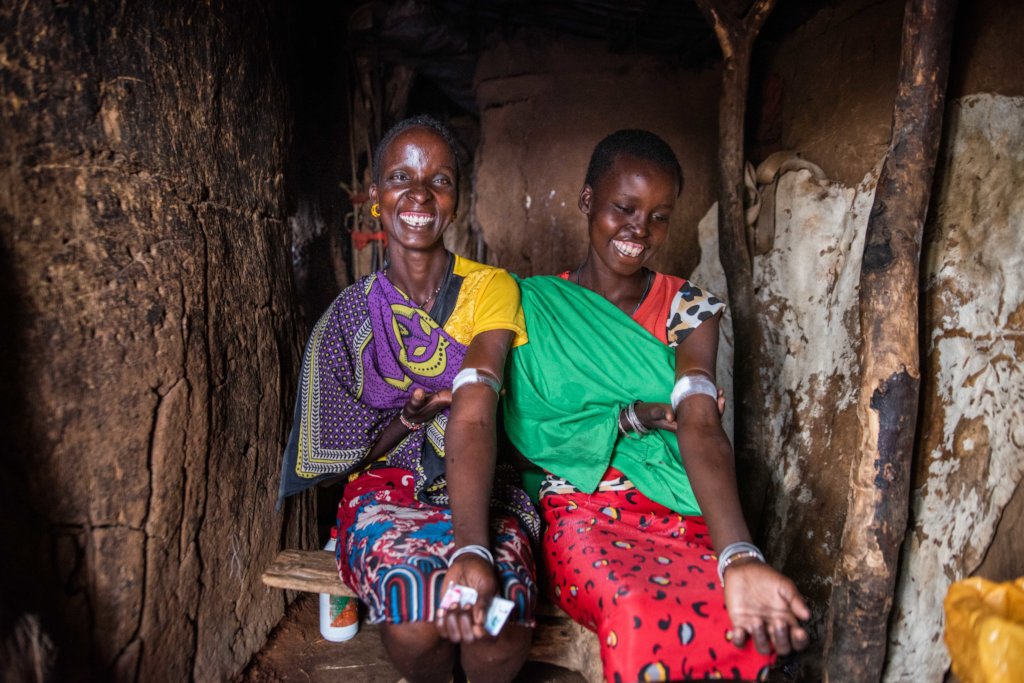 Being evening and after such a busy day, Pauline (a community own resource person (CORPs) and partner of CHAT's) has a lot running through her head - including family matters. Just before she crossed the road to the other side to get home, she felt a soft pat on her back, and looking back she noticed a young girl who was all smiles at her. She recalled her very fast and almost fell into an embrace with the girl, but then remembered that the pandemic dictates contrary and took a step back for a wave.
"Pauline, you are more than a mother to me, "said the girl, as she became really emotional about it - Pauline spotted tears flowing down her face- tears of joy. She smiled and comforted the young girl back to normalcy and told her "It is well, my daughter. Every challenge has a solution and in every hardship, there is always a way out." The 15-year-old, who happens to be a class eight candidate in one of the neighboring primary schools, had a lot to thank Pauline for.
Pauline recalled how it cost courage and passion for the young girl to stand firm and bring a smile to her life after she had been through a lot at her tender age. She remembered what transpired when the schools were closed down indefinitely and learners were required to stay with their parents at their respective homes for an unknown duration of time. "I almost shed tears whenever I remember how this young girl sneaked into my house one evening and demanded that I should take her secretly to the dispensary to have contraception. At first, I was in shock as to why she was so insistent but understood after the girl opened up that she had eavesdropped on her father planning to give her out for marriage".
Pauline narrated how the father succeeded in having the girl married in April. However, when schools resumed and especially their candidate class, the girl shared with her then new husband that she wanted to go back to school, an idea which the husband opposed, this decided for the young girl to escape a few days later. She ran to the area Chief who summoned the husband and the father. They were forced to let the girl resume her studies whilst the other family members, who supported her getting married, threatened her out of her home. It was then that Pauline, who has always been passionate about fellow women and especially young girls, talked with the management of a private school who agreed to educate and take care of the vulnerable girl.
"Were it not for your support in ensuring I have access to contraception, I would be in the national statistics of the girls who have dropped out of school due to unwanted pregnancies during this COVID-19 pandemic" stated the girl who became emotional again.
Thanks to GG support in the past three months CHAT was able to reach a total of 4,982 individuals with behavior change communication (bcc) information with 1,523 family planning clients receiving different contraception methods, of which 1,222 chose the long-term methods giving 3 and 5-years protection against unwanted pregnancies =- & 22,315 condoms were distributed.
"We should be respectful but we must also have the courage to stop harmful practices that impoverish girls, women and their communities".
Graca Machel, women and children's rights activist.
Happy Holidays!