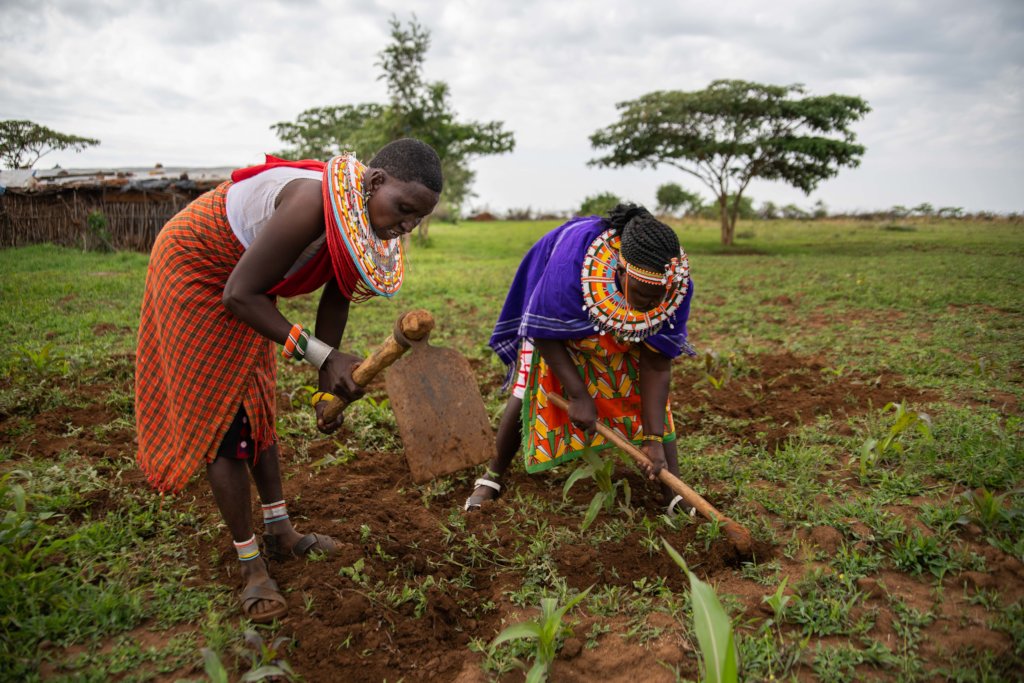 *not real name.
With her two babies being just a year apart Thirende* has little time on her hands to do anything other than to nurse them. Coming from the productive lands of Kionyo in Meru, her family's main economic activity is farming. Since she does not work (she has put the family's farm work behind her) her role has been taken up by the other members of the family.
"There is always a baby in this compound and now it's my turn to have children especially since I am the youngest and newest wife to be married in to this homestead. In this area you find that the old men share their farm amongst their sons thus they all live in close vicinity. And for the most part the women work in the farms and contribute to their upkeep. It is stressing for me since I am unable to contribute to the work like the other women, and now I am being ridiculed and portrayed as lazy by my husband who often punishes me for this."
" If only I could have a break from having more children and have my babies grow up quickly so that I can be strong again and go back to working like the others". These were the thoughts Thirende had as she went for the baby's clinic; and this is where she met Mercy who is a community own resource person partnering with CHAT to provide family planning services using a population health & environment (PHE) approach.
Thirende shared her thoughts with Mercy who told her there is no need to worry since there is always a solution to it all. Mercy told her of the different contraception methods and helped her wipe out all the myths she had heard from other people. Mercy thought it was a good idea to accompany her to tell the other ladies married in her homestead so that they could support each other as they presented the idea to their husbands, after all they are all brothers.
"We are just women trying to earn a honest living for our families as well as to please our in-laws who expect grandchildren from us as well." Explained Thirende "If every woman in this area was on FP and had the control of when she was going to get pregnant it would help a lot since more of us will be able to work and help in generating some revenue for our families! We need to develop survival techniques in these tough times!"
Thirende agreed with Mercy who had taught her about the benefits of spacing the birth of her children and sensibly planning the numbers of babies to have – this would then promote the health of Thirende which in turn made for a productive individual.
'The "environmental movement" is becoming an economic movement, is joining the social justice movement, is becoming a sustainability movement. It's leaving behind the "People's Needs" versus "Nature's Needs" conflict in favor of making the case for environmental health as the essential underpinning of prosperous and stable human civilization.' Edward Norton
In the past three months, through your support CHAT was able to reach a total of 3,781 individuals with behavior change communication (bcc) information with 1,507 clients receiving different FP methods of which 1020 chose the long-term methods providing 3- or 5-years protection.