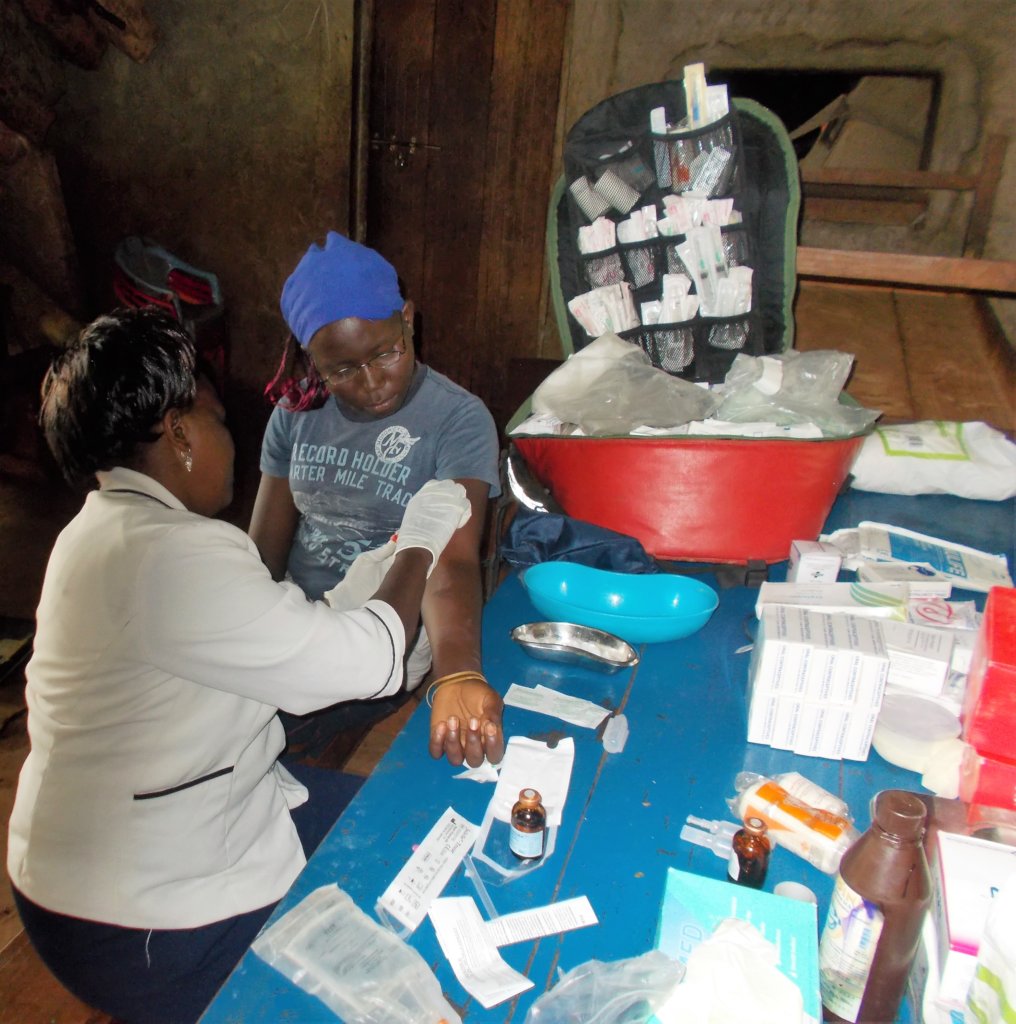 'With this economy and the expensive living, it is only normal to work more than one job.' Lentua* explained. "Some people barely sleep and an opportunity to rest is rare. We work so hard but really never enjoy the fruits of our labor. I for one am a mother to twin girls in high school. Being a single mum, I cannot sustain them with the little I earn from my job as a waitress. I do not have any academic qualification past secondary school meaning I can only rely on local jobs.
With this, I could not find any other job apart from prostitution. Am not proud of it but it makes the ends meet so I do not mind. My girls do not know what I do on the side and I hope they never know. I leave work from the hotel at seven in the evening, go home, clean up and go to work. I love going to uptown clubs where men flood to find their luck with young women. On a lucky day I get at least five clients but am not young so I have to work harder to be on top of the game.
I am aware of the risks. I have seen girls raped and left for dead. Some customers are very aggressive and end up not paying even after making an agreement before. There are a lot of diseases and these are a major job hazard. If you are sick word might spread and there's no way you will get customers if people know. The biggest of them all is pregnancy. Yes, I know it sounds atrocious to be scared of a pregnancy than a disease but how could one survive a lifetime of responsibilities compared to a manageable disease? Raising a child alone is much more expensive and a lot of hard work thus we need to protect ourselves. That is how we all know of Esther.
Esther-CHAT CORP offers counselling to all of us anytime we go to her. She organizes with a nurse and goes from house to house to offer services thus we all are cleared of pregnancies. If a new girl comes, we introduce her to Esther. We always replenish our stocks of condoms from her. She truly supports us without any judgement. I intend not to have more children and that's why I have the five-year implant. This has ensured that I can go about my business without any fear or worries.
"I cannot offer jobs or a livelihood to all of them so I help where I can. Everyone has a story behind their situation and choice and am here to ensure they are safe and feel accepted.
As Martin Luther once said, 'every man must decide whether he will walk in the light of creative altruism or in the darkness of destructive selfishness.' I choose the light of creating better lives for fellow women."
In the past three months, CHAT was able to reach a total of 2,671 individuals with BCC information with 780 of these being youths. 1,007 women receiving different FP methods and a total of 5,142 condoms were distributed both male and female.