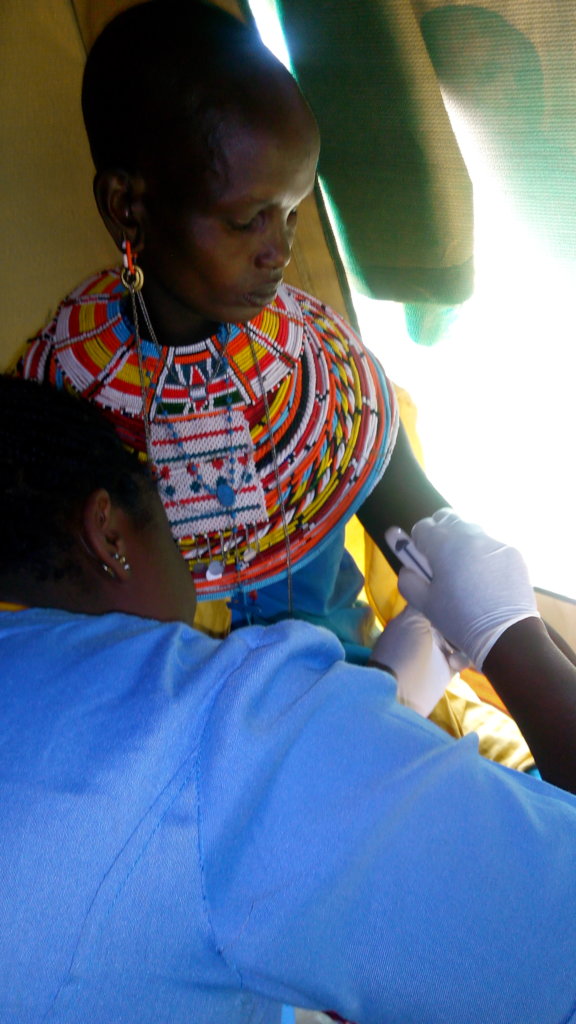 "As I got to this remote and desolate village in Sura Adoru, I found children playing their happy games, laughing with each other - oblivious of the hardships around them. All they know is being happy and obedient to their parents. But something else caught my eye. One of the girls playing had beads worn by married women. I wondered why such a small girl had them. I couldn't believe that she really was married. I called her aside so to know why she was dressed like that; then that is when a woman confronted me furiously, and asking me why I was talking to a married woman!? I learnt that the woman, *Nalimu, was the girl's mother in law, she was very protective of the girl.
I responded to Nalimu, shocked, 'No! The girl can't be a married woman, she is too young!" Nalimu responded by saying that she had got married at the same age and is now a grown woman and is okay, so why can't the girl be married!
This prompted me to ask the lady how many children she has - and with self-condemnation she replied NINE!!! And her husband was not going to stop any day soon. Nalimu then confessed that she knew the trouble the young girl was about to encounter in her life and wished she had an alternative option, but dowry had been paid and the traditional wedding ceremony already happened - there was no going back.
Nalimu explained that her father wanted more wealth and was not willing to work so he decided to marry her off and that is how she ended up married young and with the nine children that she has. She wished that she had less children and a better life, like her cousins who often came from town to visit them. They are always happy and have money to splurge around on big phones that look like televisions. She also is scared of having more children, she does not want any more at all, and that was her biggest problem, she did not know how to prevent them.
Susan explained to Nalimu that she can control her pregnancies. All she needs to do is learn about family planning. She was eager to learn more so she welcomed me to her manyatta, and made me tea so we could sit and talk. I talked to her about FP and of its benefits. She realized that it was a choice she could make for herself and her family. There and then she decided to go for the three year protection implant that would ensure she does not get anymore "surprises" in that period of time. Susan assured her that she would be okay and nothing would go wrong. She really appreciated the kind hands of CHAT's nurse, Ann, and the huge 'free' solution to her problem.
'I pity the young bride. In about two years she will start sleeping in her own manyatta with her husband and this will be a problem. I hope I can convince my son to let this girl, at least, grow older before they have children. "Charity begins at home, let me see how much effort it takes me into securing a future for her!" Nalimu committed.
To support young girls, mothers and the community in general, CHAT, this last quarter reached a total of 34,208 individuals with holistic Family Planning using a PHE approach, in which a total of 12,328 women chose different usually longer term contraceptive methods.
"By improving health, empowering women, population growth comes down" Bill Gates.