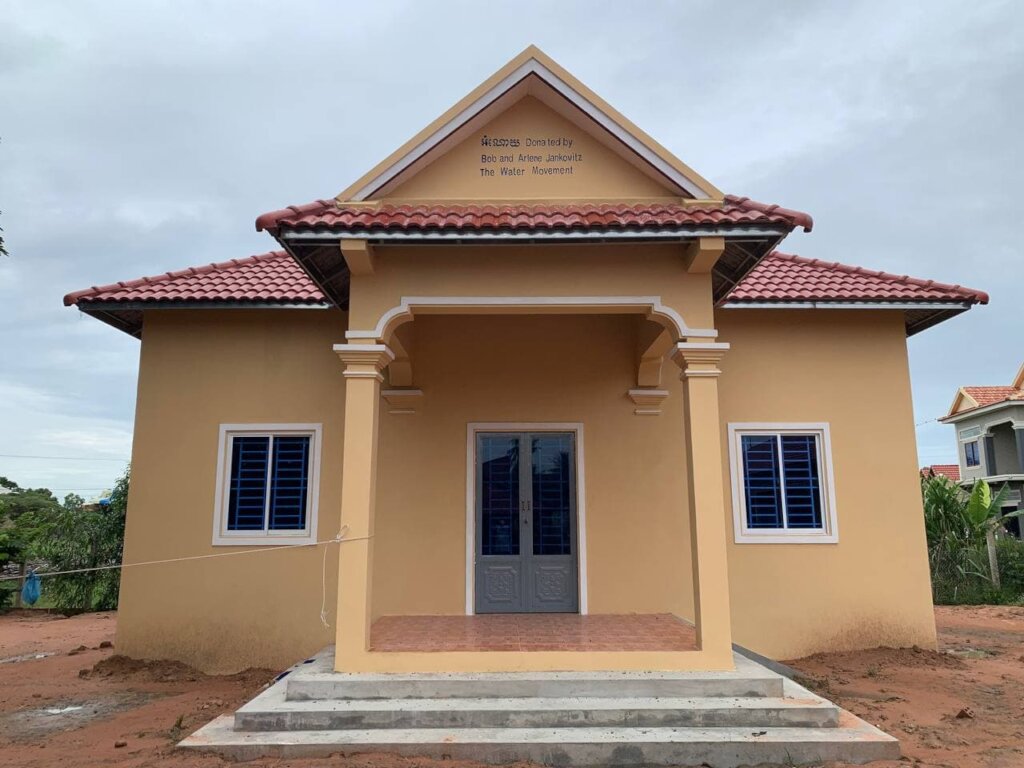 In 2018 Trailblazer had received a request from the Vice-Governor and district education officials of Siem Reap province for the construction of a new primary school to serve students from the three villages of Beng, Kchas and Trapeang Plos, in Doun Peng commune, Angkor Chum district, Siem Reap province. Beng village is remote, a 64km one hour thirty minute drive from Siem Reap city, surrounded by poor communities with a total population of 327 families living in these three villages. Most of the parents are subsistance farmers.
For years the students had been studying under a roof only structure, no enclosed sides, and when it rained it leaked. Students were dropping out of school to help make money for the family. Then some private donors had two wooden buildings constructed, dividing class times between morning and afternoon. The two Kindergarten classes were held in the morning, one class studied in a classroom, the other studied under a tree. The 10 teachers at the Beng school were teaching 238 students [grades K through 6], with 112 being female, in the five classrooms of the two wooden buildings. The new school estimates to have 25 new students every year, these new students being incoming kindergarteners.
Trailblazer worked with donors and secured the funding for the new Beng school project. The village was very excited to have a new concrete school in their village. They had never had a concrete building before. The new school offered a safe comfortable place for students to study and teachers to teach.
However, after the school was constructed, there was a lack of educational infrastructure: no library, reading books, no administrative office where teachers could work and do research for teaching. Soon Trailblazer received a project request to construct a two room library building, with one room to be used for administration purposes. Trailblazer received support for the library project in early 2022, and the library was completed, along with the purchase of reading books in English.
We are ever so thankful to our donors who made the library a reality for these 238 plus students, as well as provide the additional study materials.