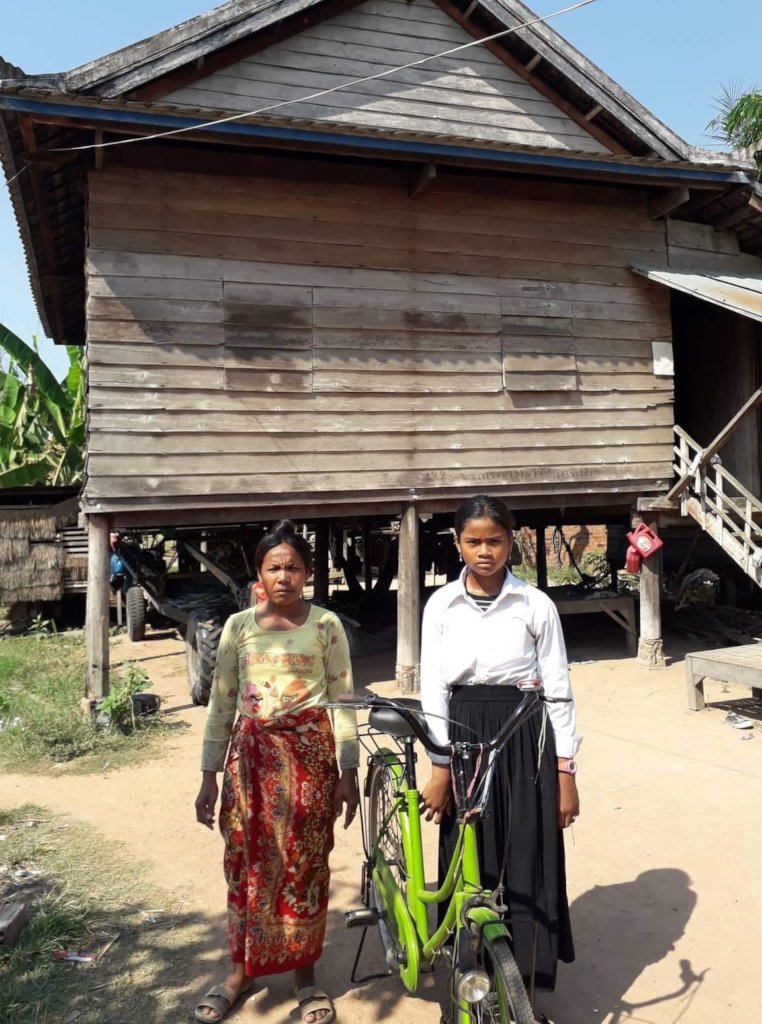 As Cambodia moved forward with reopening the 2020-2021 school year across the country, the government understood that educating their youth ultimately results in the country's economic progress and growth as a nation.
Since mid-March, Covid-19 has impacted education in Cambodia, especially in the rural areas, where online learning was more challenging due to the lack of electricity and the internet. By early September 2020, schools began to reopen in phases under strict government policies and regulations that put the welfare of students at the forefront.
Trailblazer's distributions of bicycles to rural students augments the government's efforts by giving students the ability to get to and from school so they can continue their education.
One such bicycle donation was to a 13 year old girl, Sambi, who studies in grade six at Beng Primary School. Sambi had previously traveled 15 kilometers to and from home to get to school. She used to have to walk, often alone, which was a concern for her parents. She was usually late to class, or even absent. Sambi told her parents that she wanted to quit school and to work to earn money instead because she didn't want to walk to school.
Her mother reported that Sambi would arrive home late for meals. She also felt bad for her daughter because Sambi really wanted to go to school and be on time, but it was simply too far to walk. Although Sambi was of an age to help earn an income by working with her mother, her mother did not want her to quit school.
Now Sambi has a bicycle from Trailblazer. She is happy and enjoying school once more. Sambi and her parents thank Trailblazer and the donor very much for the bicycle and the change it has made in Sambi's education and life.
Donor support is always greatly appreciated and does make a difference. Trailblazer thanks everyone who has contributed to the education of a rural student. A donation of $55 can provide a student with a bicycle - changing that student's life for the better.