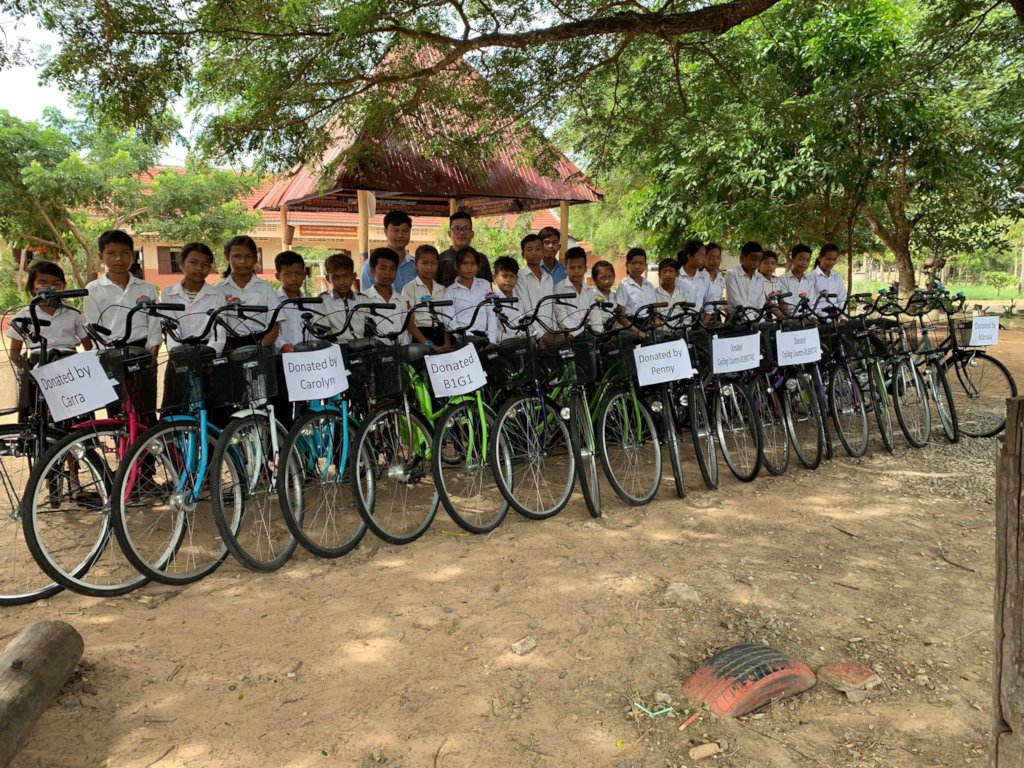 Schools in Siem Reap province, where Trailblazer works, have begun to reopen this month after having been closed for six months due to Covid-19. Students in Cambodia, like others across the world, have been eager to return to school and learning. In rural areas it has been especially difficult for many students to continue their education because they do not have internet connection or the technology with which to do so.
With the reopening of schools, Trailblazer can now rezoom the distribution of bicycles and help get students physically back in the classroom. We have funding for 45 bicycles and will be making a delivery in the very near future. We also have the funds to purchase 109 school uniforms, which will also be distributed to students who have been identified as the poorest and in need.
All schools must follow the government's Stanard Operating Procedures for hygiene in order to prevent the spread of Covid-19, and take measures to disinfect against the virus. Students' parents/guardiance must provide health and travel history information for purposes of tracing.
The Ministry of Education has required that students' chairs be at least two meters apart for social distancing and classrooms be limited to 15-20 students. All students must have their temperature taken as they enter school, wash their hands, and wear a mask.
Because public schools have a large numbers of students, it has been advised that kindergarten levels be divided into two shifts, and primary levels divided into three shifts - with students studying only two days per week. Schools from grade levels 9 to 12 are allowed to open across the country.
Trailblazer could not assist with this important and valuable opportunity for students without the support of our Trailblazer donors. Thank you for your investment in the continued education of rural Cambodian students. Your donations are making a significant difference in the lives of these rural students, and their families.