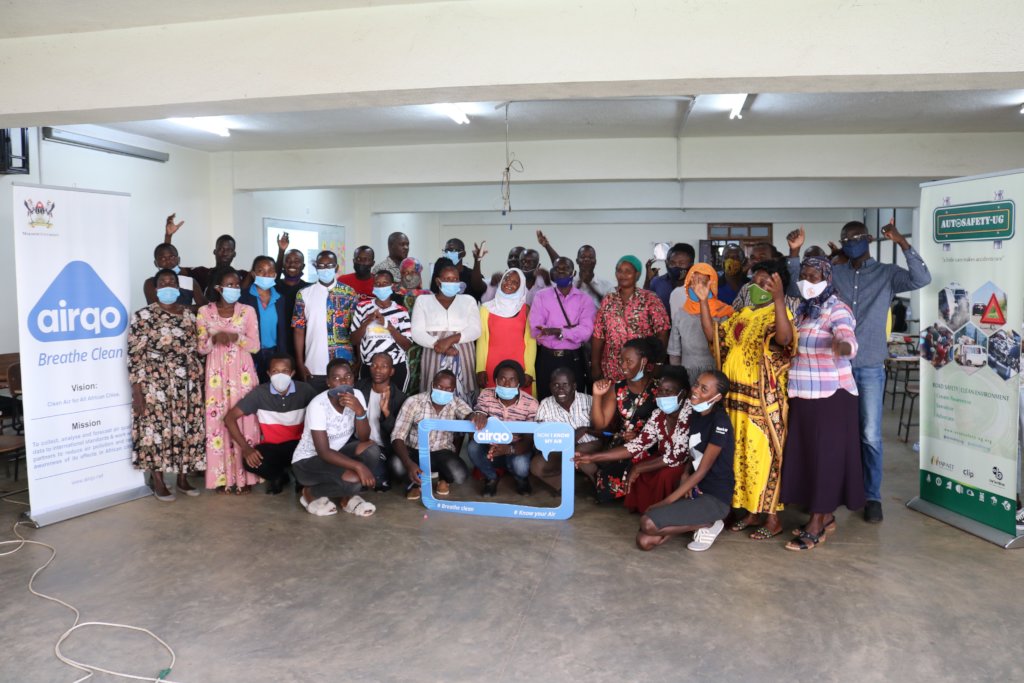 Donor appreciation and past events.
The entire team at Wanyama Autosafety Initiatives (Autosafety - Uganda program) running the Kampala Clean Air drive is thankful and appreciative to all individuals and organizations who have contributed towards our project through this second quarter.
This has so far been our best fundraising period yet especially through the March Little-by-Little and April Climate Action campaigns. Over $5,200 was raised thanks to GlobalGiving's matching events.
The funds helped us order for a few more handheld air quality testers to be given to community leaders entrusted with sensitizing others; we got some office supplies to get started with in the new fiscal year, paid utility bills plus some facilitation for the local team and also extended our nonprofit work permit for another 5 years.
Renewing an NGO permit in Uganda is quite a complex and lengthy process especially for our kind that hasn't received grant funding yet.
We sent thank you notes to donors but we are not certain if they were received by those who chose to give anonymously. We hope that through this report they will notice our appreciation of their generosity. Many thanks to everybody who contributed; it's because of those sacrifices that we are staying afloat as week seek grants.
Since our only source of funding at the moment is through GlobalGiving while we seek grants; we still have challenges that limit our scaled community outreach and right now Uganda is going through a second wave of COVID - 19 surge that is worse than last year'. A total lockdown has been re-imposed in the country effective June 18.
So far in this quarter we have been able to make progress with the clean air project as follows:
Through Partnership with a local organization named ACTogether and led by Makerere University's AirQo air quality monitoring project, we were able to train and equip 55 local Air Quality champions in Kawempe; one of the 5 divisions that Make Kampala City. It started with mass focus-group discussions in 3 different parishes within the division that involved over 400 residents among which the AQ champions were selected during the month of March 2021.These are continuing to collect and report data while training households within their respective parishes and zones on how to achieve and maintain clean air environments around them. It's a 6-month pilot that will be replicated in other divisions upon evaluating its impact.
We held 3 mini training workshops with local vehicle mechanics on how to enhance tailpipe emission control; during the month of April and 3 more during the air quality awareness week from 3rd - 7th May 2021 that saw total of 27 mechanics having their skills improved towards sustainability. During these mechanic trainings, we introduce to them the idea of electro-mobility and many of them will be further trained on how to do electric vehicle (EV) conversions once we gain capacity to accomplish and showcase our EV conversion pilot project. Kampala Metropolitan has over 50,000 mechanics of whom over 85% lack capacity to carry out sustainable vehicle maintenance. Our target is to train and equip over 20,000 by end of this project.
We partnered with and signed a memorandum of understanding with another local research organization named African Center for Clean Air; with which we are going to carry out further research on how heavy reliance on fossil fuels in transport and industry is affecting air quality in Uganda and Africa at large. Our policy engagements are to be done jointly with this organization. We are still formulating our first project together but most likely we can be able to effectively make use of the partnership once we have gained some reasonable funding in form of a small grant.
The Way forward
Our fiscal year 2021 – 2022 begins on 1 July 2021 and within the same month we planned a 3 to 5-day training session with at least 300 local mechanics on enhancing tail pipe emission control. We highly emphasize training these mechanics because road transport is Uganda's leading driver of air pollution and to a large extent because of poor maintenance. Uganda imports over 50,000 vehicles annually of which over 80% are used imports, all powered by fossil fuels. They operate on an underdeveloped road network and maintained mostly by mechanics that never received any form of formal training in their lines of specialty. This significantly increases the rate of exhaust emissions as systems that are meant to counter emissions toxicity are easily compromised by mechanics without any knowledge on how to maintain system integrity or even a slight understanding of how these systems work.
The training sessions were meant to be physically community-based and so far, we registered 307 mechanics for the event but due to COVID – 19 restrictions we cannot hold any gatherings until restrictions are lifted. Essential service vehicles are still operating and highly polluting so we cannot wait for the pandemic to end before we can resume operations. We have opted to take the trainings online for the time being but the challenge is that even though many mechanics have access to smartphones they could use to attend the workshops, they need data access facilitation which overshoots our intended budget for the event. We anticipate about 120 mechanics to attend, most of those we registered do not have access to smartphones or computers and even for those that have need technical guidance on how to attend online meetings or classes. Two of our team members have been tasked to connect with them one by one at shorter walkable or cyclable distances while observing COVID – 19 standard operating procedure yet by Uganda's ministry of health. The point here is to prepare them to attend the trainings online.
As for the general community air quality awareness raising, we won't hold any activity in July because physical presence is key here. We would use television and radio but we cannot afford to pay for media air at the moment. Once we have run several activities and impact observed, we could earn free media air from local media houses.
We need to raise at least $10,000 - $15,000 between now and mid-July.
We appeal to past donors to continue giving us a hand.
This will help us meet the goal of training 300 mechanics, acquiring a portable exhaust gas analyzer to help us collect vehicle emission data that we need for our research paper publication at MDPI. We received a stationery 5-gas analyzer with a dynamometer as a donation from a well-wisher in Texas, USA; but due to resource constraints it hasn't been shipped to Uganda yet and could take a few more months. We urgently need to start collecting emissions data.
The Publication will help legitimize our approach towards reducing vehicular and other emissions associated with use of fossil fuels.
By the last quarter of 2021, we expect to have acquired our first grant because we are actively seeking for opportunities both locally and overseas.
Our team of project supporters is not only through donations at GlobalGiving, some individuals and organizations are offering their expertise and time to help us manage and refine the project for near future impact. Some are giving both funds and time.
Part of the overseas team can be seen here on gyghub, https://www.gyghub.com/go/autosafety-uganda/kampalacleanair a Sweden-based network of volunteers.
Our basic website will also be upgraded soon to be displaying latest updates on activities.
We highly appreciate everybody who's helping us transform our communities.
This report came in late due to unprecedented constraints but we are striving to improve on the overall functionality of our organization including project reporting.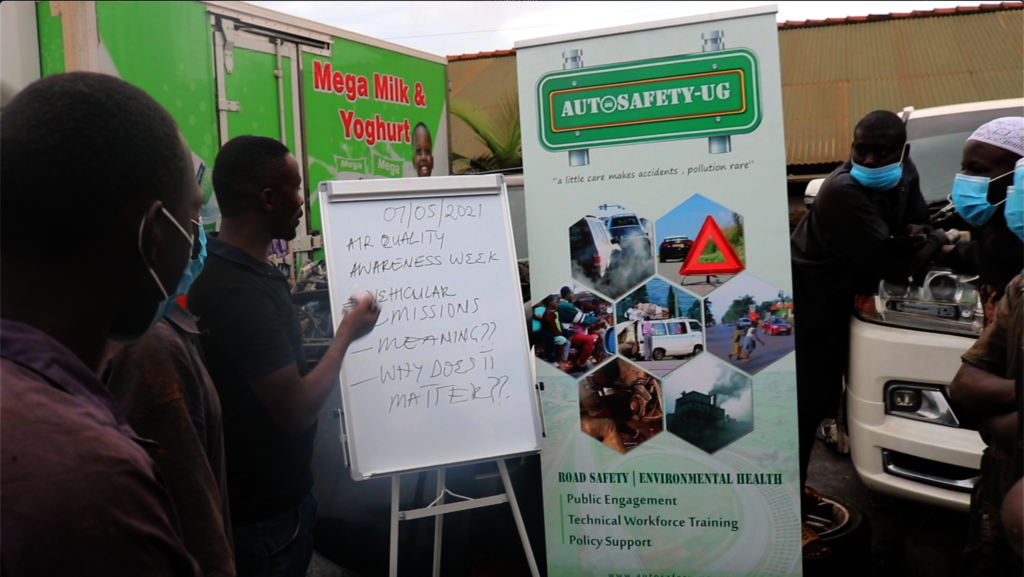 Links: