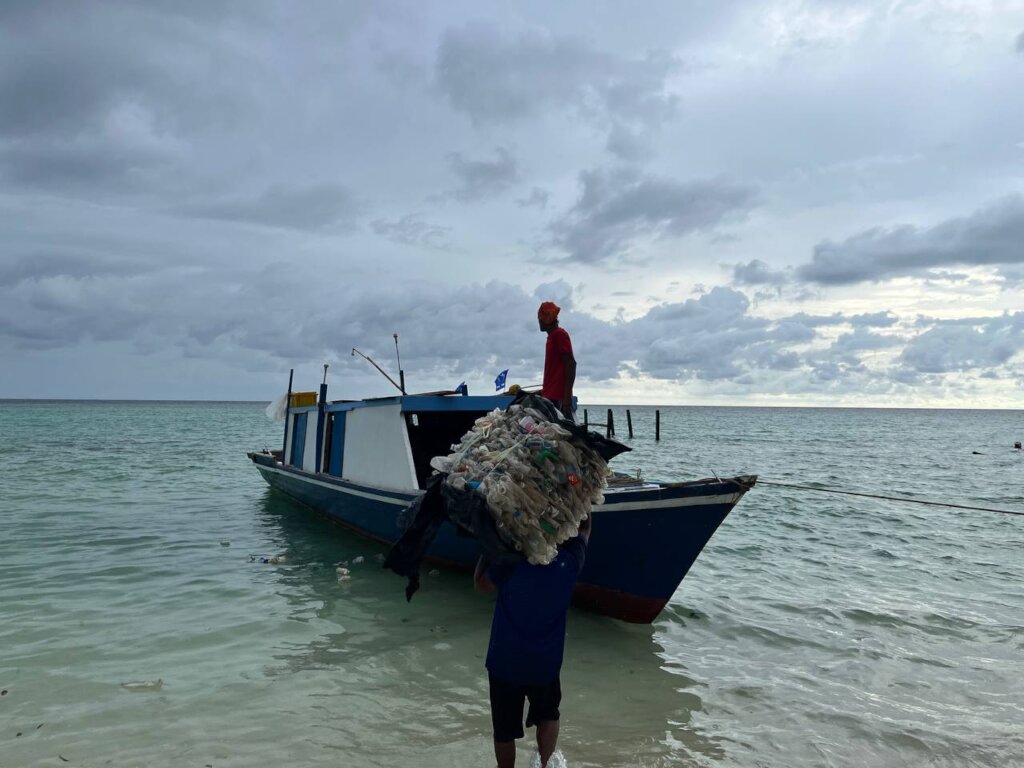 What does No Trash November mean? Does it mean that the island is finally all clear of trash and that the waste management issue is all gone?
Not quite.
No Trash November simply points to the fact that the trash that has been collected has been shipped off away from the island this month! This is the current solution for the lack of a proper waste management system on the island. The alternative i.e. having no waste management system/programme means all this trash will end up in the ocean.
From January until November 2022, a whopping 54,193kg of trash has been shipped off of Mantanani island to the landfill and recycling centre on the mainland. That's 54,193kg of food waste, plastic waste, plastic bottles, glass, tin and other trash saved from polluting the ocean!
With your help, locals can take matters into their own hands and handle the waste management issue of their beloved island. Locals can also earn an income from the waste management programme and educate themselves on the marine pollution issue and the recycling system.
With your help, the islanders' trash can be properly shipped off away from the island and processed and recycled in a proper facility.
You are making a difference in the lives and environment of the islanders.
You are saving the ocean, one boat of trash at a time.
We thank you and we hope for a continuous partnership between you, us and the islanders for the betterment of our ocean.