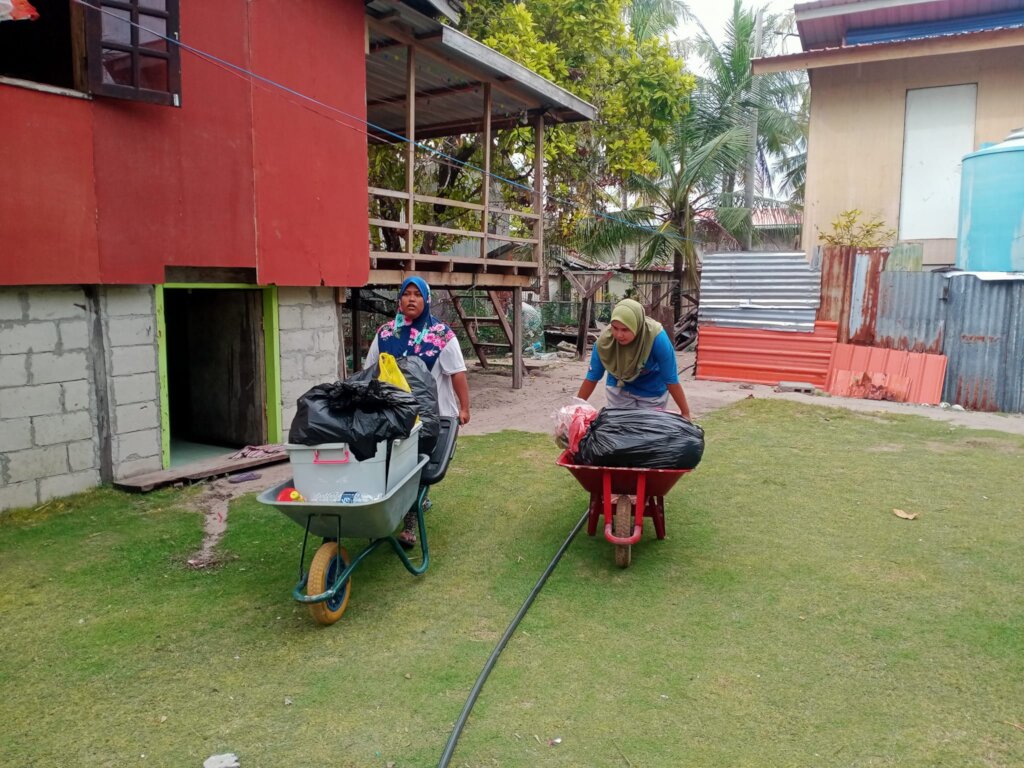 It is now June so that means we are already in the middle of the year - how time flies!
Our team at Mantanani Island in Sabah has been tirelessly working to ensure that the waste management project is running smoothly. Not only that, the team has managed to get more people involved!
To date, there are now 176 families (an equivalent to 913 people) from Kampung Siring Bukit and Kampung Padang that are involved in the Waste Management Programme at Mantanani Island. For an island of about 1000 people, that's almost everyone in the village!
The Cintai Mantanani Waste Management managing committee has successfully collected:
20912.4kg food waste
1937.3kg plastic waste
847.7kg tins and glass
1271.2kg other waste
21426 plastic bottles
In total, we have collected 25258kg worth of waste from January to May 2022.
As much as we are delighted by this feat, it must be noted that these wastes have to be shipped off the island to be recycled and processed accordingly. We thank you for your continued support and donation that has helped us make this a reality. Without your support and donation, transporting these wastes would be an even harder challenge to overcome.
We would also like to thank our daily waste collection team, our Cintai Mantanani team and the local community for carrying out the good work.
However, our work does not stop today as we continue to keep this remote island in Sabah clean. We appreciate your continuous support in keeping Mantanani Island free of waste!