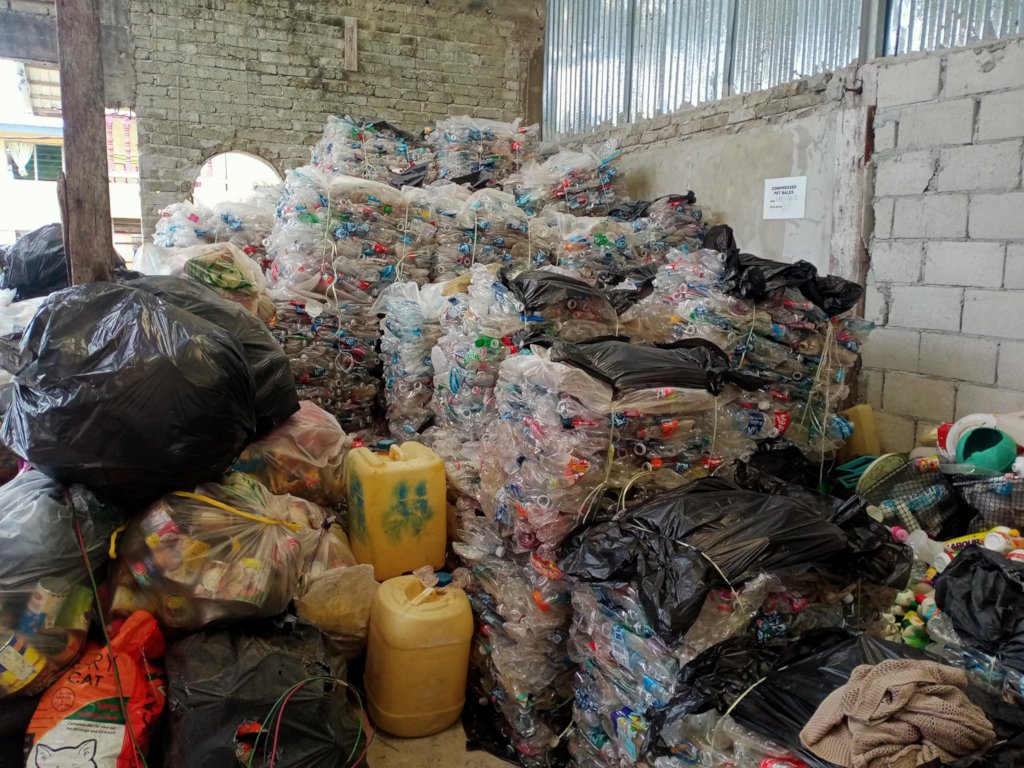 Ineffective or no proper waste management at all can invite all sorts of issues to our lives.
Every month, our daily waste collection team on Mantanani Island, Sabah collects around 6000-7000 PET (polyethylene terephthalate) and HDPE (High-Density Polyethylene) bottles. We also do collect other plastic recycables such as single-used straws, cups, and containers.
PET bottles such as our normal drinking plastic bottles take at least 450 years to completely degrade. PET is made to be used for one time only as exposure to heat and continuous washing may cause toxic chemicals to leach out from the plastics.
With the local ground water supply largely contaminated from salt intrusion and wastewater pollutants, the local community rely on bottled water for drinking and cooking, thus there is an unusually large amount of PET bottles on the island with a population of slightly more than a 1000.
At the end of the day, the plastic bottles collected from the islands will be stored in the Mantanani Plastic Recycling Centre (MPRC) which is handled by our team together with the local community.
As the transportation and labour cost to ship off the plastic bottles to the recycling centre on mainland to be recycled is very costly, the bottles are usually stored temporarily at our MPRC for about one to two months before it is shipped.
In order to maintain storage space and cleanliness of our MPRC, we have a baler machine to press together the plastic bottles, making it flat and easy to tie them together and store the bottles properly.
Thanks to your generous support and the incredible effort from all of our daily waste collection team, the Cintai Mantanani team, and the local community, we are able to continue to work towards making a positive impact on our environment and the community of Mantanani Island, Sabah, Malaysia.