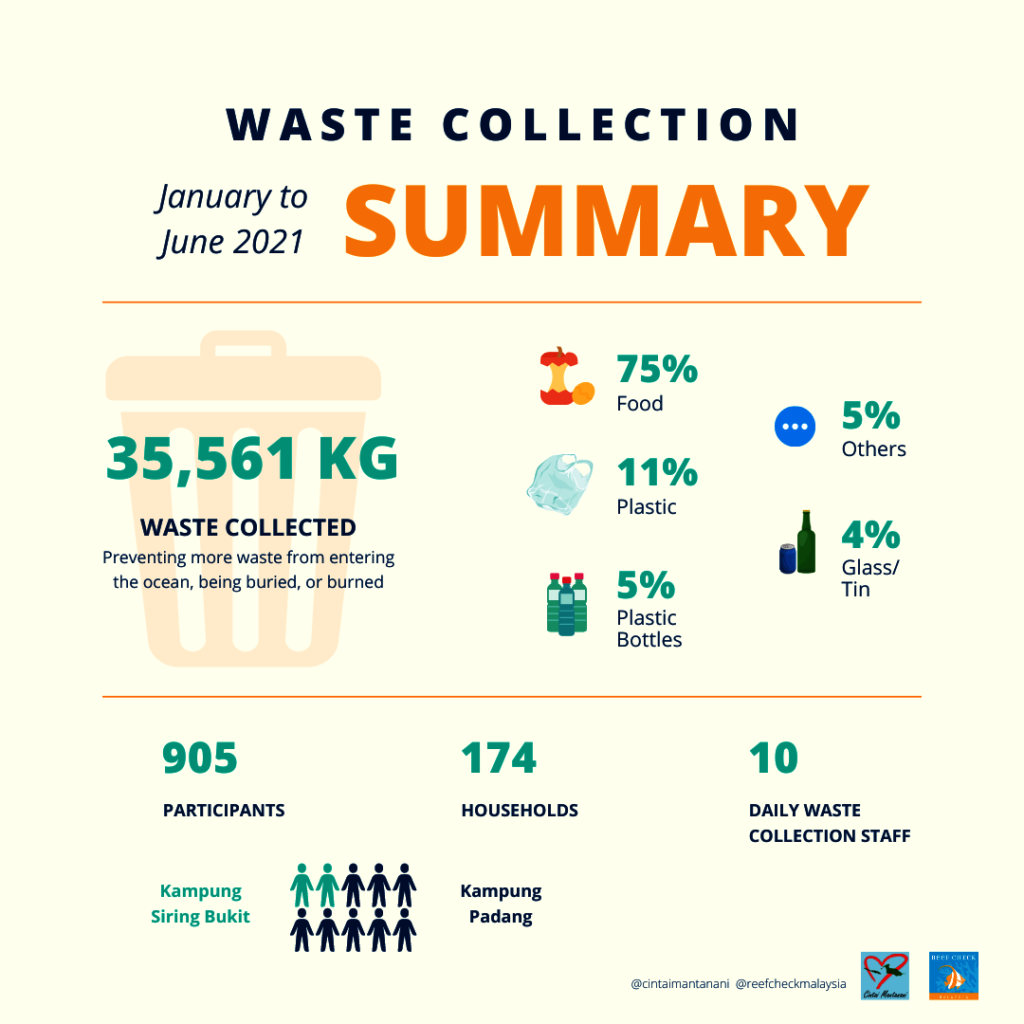 We've officially passed the half year mark! We hope 2021 is going well for you so far.
As of June 2021, a total of 174 households with a population of 905 were involved in our daily waste collection in both villages on Mantanani Island - Kampung Siring Bukit and Kampung Padang.
Between January and June this year alone, 35,561.9kg of waste has been collected, preventing it from entering the ocean, or being burned or buried. The waste includes food, plastics, plastic bottles, glass, tin, and miscellaneous items.
With a workforce of only 10 and 905 participants from the community, this is a major milestone
"Before the programme, we had to throw all of our waste to the beach area. The environment was very unsightly and everyone had to clean the waste around their house every day." said Noriazziah, a teacher from the local community. "I hope that the programme can continue as it brings positive changes to the island."
With your support in this programme, the beautiful coasts and the land of Mantanani Island is being looked after and not piled up in trash. Thank you for making an impact not just for the health of the island communities, but also our marine life and ecosystems.