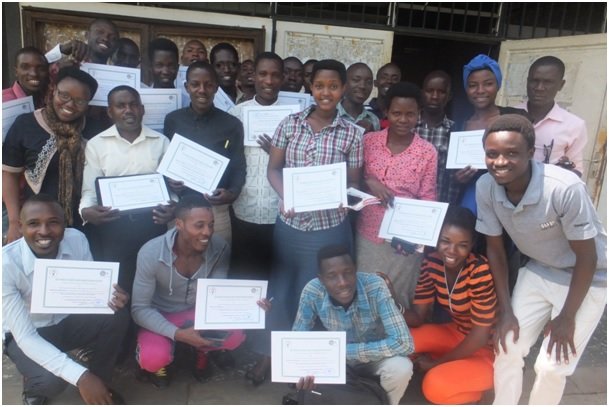 Context
Burundi is approaching the 2020 elections campaign period. Knowing that 1959 Democratic elections in Burundi are so far associated with the fear of political violence and tragic events. They started with the assassination of the national hero in 1961, the prince Louis Rwagasore and went on with that of the hero of democracy, President Ndadaye Melchior in 1993. The consequences of these two assassinations remain blocked in the memories of Burundi and are part of the most unforgettable events within Burundian. Very recently in 2015 violence related to elections rose once again. All these were due to involvement following the manipulation of young people in all atrocities that happened. In this way, Burundian conflict has complicated itself days after days leading up to the inter-ethnic massacres between Hutu and Tutsi who recognized themselves as brothers and sisters before.
To raise awareness of the particularity of election violence, empowering groups with the knowledge to prevent and mitigate violent incidents is an important thing today starting by the healing from the trauma caused by the past.
For this reason, a HROC basic workshop was conducted for university students learning about psychology to equip them with knowledge that will lead to change them and contribute on changing others too. This workshop was held on August 8-10, 2019
Testimonies
Basile
I was born in a lovely family where my father wa always offering a care. He always took me at nusery school and came to take me back at home. He gave me everthing I was in need of such as breads, clothes, sweets…
In 1993, my happiness longed for small time because after the crisis of 1993, my father experiences attempts of being killed. This pushed him to fled outside the country. The enemy didnt stop by there, he followed him even in the exil where he gave him poisson. From there, my father got sick and his sickness became more serious day by day to the extent he was hospitalised for a long period. Local doctors tried their best for his medical cares. Even foreign doctors interevened in vain. They later declaired that the sickness was beyond their understading. Then, the last rescue was taking him to prayers or traditional healers. Everything gave nothing as response. Towards the end of 1994, my father passed away. Friends, neighbors and other people surrounding us came together for the funerals but I didn't know anything regarding to death due to the fact that I was still very little one. I thought my father went somewhere and he had to come back since I was forbiden to participate to his funeral with other children. After his death, it was the beginning of poverty and squalor life because all his wealth was taken by the enemy. Here I mean his goods which were stolen, the houses which were destroyed and other goods which were damaged. The unhappiest life didn't allow me to continue my studies because many times we stayed in the exil and I could not get school materials from the simple fact that my mother was unable to take care of six children in refugee camp. This caused me drop out the school and poverty in our family. My father was a succeful business man and he gave even jobs to our neibghors. He had projects in order to keep up well his family and the society. his place was important and his absence deepen the gap. Whenever I mediatate on this story or when I see the remianings of the houses I become directely sad because the death of my father was the beginning of all the hard moments I went through. Hence, if my father could be alive, I would have completed my studies and I would not have known such squalor life.
My psychological situation was negatively affected and I'm glad to learn about trauma and the way to overcome from it. I commit to assist those living the same situation as I did and invite them to look bhind peaceful coexistence to avoid the repetition of what happened to us.
Ely
I lost my beloved parents when I was little boy. the most notable death for me was that of my mother for distinct reasons. Before she passed away, she was sick for a long period. She could not provided for her any individual care. She couldn't go alone to the toilet.
Despite the existance of my farher, my old brother who, after, became at the same time my mother and father took care of my mother as if he was his husband. Imagine that situation of being home nurse of your mother while you are a boy. This situation really angoissed me and left indelible scar at the bottom of my heart. After the death of my mother, dark and ambigious moments permeated on us. Among other things, there were: strong hunger, poverty and other traumatic experiences caused by these deaths. My mother passed away without knowing her and enjoying moment with her. I can't even tell if she was fat or thin, tall or short. if she may come back, I couldn't recognize her. "Ooh, my mother, I adore you!" he continued to say. Due to the fact that my father was a polygamous man, we are many orphans living under quarrels because the second wife took part in my mother's through wicthcrafts according to the information given by my old brothers. Four years after the death of my mother, my father also passed away and the situation became more serious. We continued to live with continuous quarrels between us and children of the second wife. Despite everthing, i understood that divin grace is upon orphans and widows. It is amezing to see me attending Burundi National University.
I passed through mainy difficulties and developped isolation and other trauma symptoms. My future dream was built on revenge by doing all what I can and eliminate the second wife to my father. After getting this trauma healing workshop, I commit to promot forgiveness and reconciliation in our family to honnor and value my father's name. I will also assist those living the same situation as orphan as I do
Denise
Among other things in my life, I was too much touched negatively by the death of my sister in law who was pregnant. She loved me so much because I was her first sister in law in the family. Her death touched me a lot because of the love she loved me. There arrived a moment where she was pregant. When it was time for her to give birth, she had a poblem of anemia. Doctors tried to transfuse blood to her but without any positive result. Blood stayed not concentrated in her body. Doctors decided to conduct a caesarean in order to have the baby. The baby was born in good health but after some days, my sister in law passed away. Due to the problem of anemia, up to now, when I saw the child, I remember directly of his mother or my sister in law and the love she had towards me. I decided to keep quiet and never tell to people the way I fell because of that.
After the three days workshop on trauma healing, I was able to share this and I fell released.