Project Report

| Mar 17, 2023
IPB February 2023 narrative report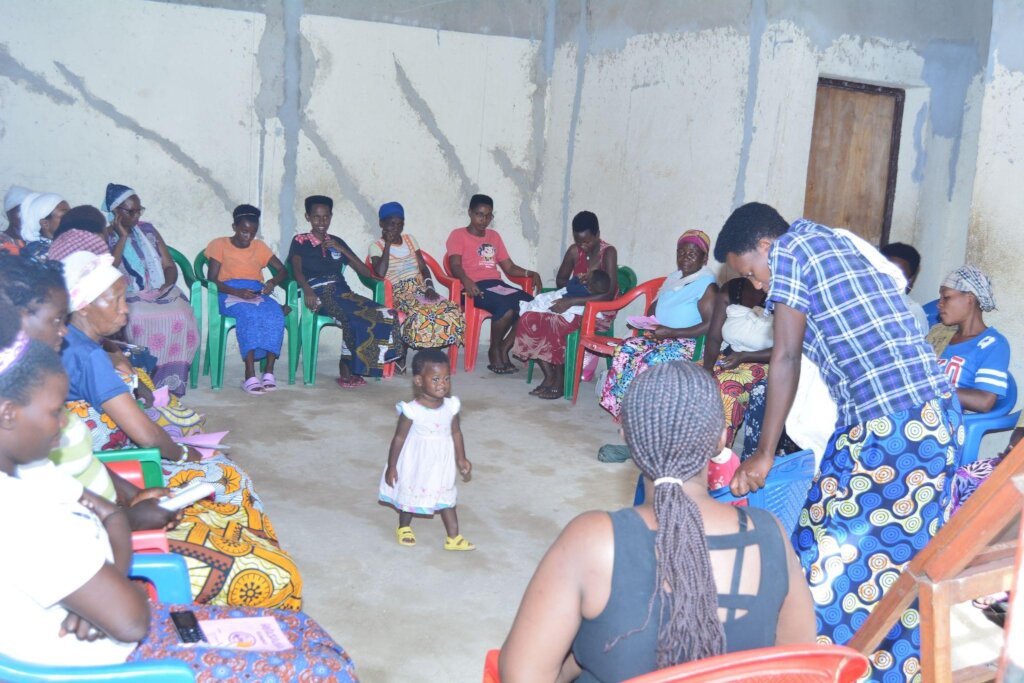 IPB FEBRUARY 2023 NARRATIVE REPORT
Introduction
Two (2) Healing and Rebuilding Our Community basic workshops were conducted on February 13th to 15th and from 20th to 22nd, 2023 respectively. 40 adult participants including two men and thirty eight women and 9 kids who came with their mothers. They were mainly former returnees from exile and street sellers who lost their jobs as a result of new governmental regulations[1] or lack of capital.
2. The purpose of the workshops
Healing and Rebuilding Our Communities (HROC) workshops give an opportunity and platform for people to learn about trauma and start their healing journey. Participants are led both backward and forward: Backward to trace back the reason behind the symptoms of trauma that they might be living with and forward to equip them with practical trauma management and preventive measures. At the completion of the two workshops, many of the participants expressed grieving for the loss of their parents and education opportunities as detailed in the following sections.
3. Some key stories of success
Two months before the completion of secondary school, the political crisis of 2015 erupted, and unrest between protestors and the police happened near our school. Many of my classmates fled to Tanzania but I sheltered myself in the upcountry. Without parents capable to support me, I failed to regain school. My father passed away long before. That's how I missed a diploma while I was almost finishing my studies. I had no other choice than to be married. I have now three kids and my financial situation does not even allow me to present myself at school in proper clothes.
I lost my parents when I was still young. They were both killed in 1993 because of their ethnic affiliation. Then, I left home for Bujumbura. I got married to a man who was murdered 12 years ago. I've never known who killed him and why. He left me with three kids. I got heartbroken due to many things that happened to me. This basic workshop was an opportunity to learn more about my psychological situation and ways of recovering for the trauma caused by my past.
After the death of my father, my mother took me out of school. She brought me to the city of Bujumbura. She then got married to another man who mistreated me. Due to the abuses, I decided to flee to Tanzania. Failing to sustain myself there, I came back home and find that my mother had passed away. My childhood life was really difficult. In addition, I was grieved by the death of my son. He got in a car accident and immediately passed away. Though many years have flown by now, I still vividly remember the scene.
I lost both of my parents when I was still young. Thus, I did not pursue formal education even though I really wanted to. This one has really saddened me.
5. Conclusion
War destroys the socio-fabric of societies. And, in the context of Burundi, the death of both or one of the parents has severe consequences on the survival of children afterward. Mainly the death of fathers affects the development of children, especially in relation to pursuing formal education.. After dropping out, they become vulnerable to other harms such as forced marriage, rape, extreme poverty, and so on. Hence, there is a need for healing from past losses. As many of participants failed to share their whole history due to their strong emotions, a follow up is planned in a period of one month to accompany them. They are welcomed to visit on of the facilitator at the office whenever they will feel able to share their testimony.
This is reported by ICISHATSE E. Rodrigue
Coordinator and facilitator's lead
[1] The government has recently banned the selling of fried maize on the street for instance.