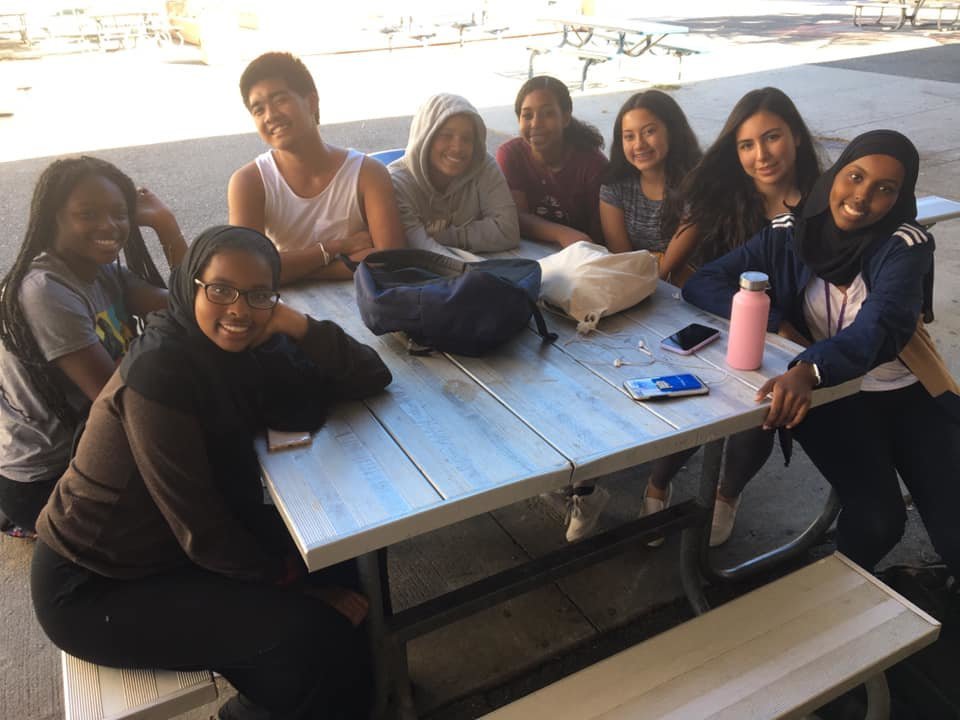 PARTI Program youth in California created a Youth Equity Survey which they are sharing with educators and civic leaders across the country.
WIth COVID-19 cutting off the last few months of my junior year, I felt helpless in what I could do for myself and those around me. The circumstances had changed my access to resources and it was a situation that I needed to learn and adapt to. Reaching out to the PARTI Program, and Winston himself, I looked for an opportunity to volunteer and express what I wanted to see in my community. Little did I know, I was going to be a full-time intern that represented the program, conducting projects and networking with high school students nationally. Within the past months, I have been able to organize projects and events that promote a purpose for youth engagement and equity. In that, I have acquired insight into life-skills that benefit my future in the workplace and real-world. Personally, my engagement in the program has allowed me to voice my opinions and feel safe in doing so. I have met peers within my community, as well as across the country, who have become a supporting system for me as I am for them. With the program, I plan to further connect with everyone to organize events and provide opportunities for students to have leadership roles in their communities.
Lana
Hello,
This is Reyhan . I LIVE IN Sugar Land, TX. My favorite hobby is martial arts. My favorite subject in school is Chemistry.
I want to be a part of the Youth Business Leadership Program. I'm not a very good leader in my community, and I'm willing to be a better leader at the end of this program.
Reyhan
"The main reason I wanted to be a part of the team was to work behind the scenes of something that unites teens and young adults across the country. I want to help create a show of fashion that helps someone else feel good and express themselves."
Samantha
Yes, im sorry again for going MIA, covid and the whole stay at home thing kinda hit me hard and i lost interest in everything but im ready now to try my best to be on the team and help out as much as i can
Erin
lana -organiser and fundraising
camellia - organiser and model
vaibhava- promoter
illana-fundraising
reyhan- organizing and recruiting models
why do we do fashion shows:
we recruit ppl who are interested in fashion and then later on also support racial equity and other social issues. also the shows promote equality bc most fashion shows don't let everyone model and we are open to everyone and we give them their own space to be able to model. no restrictions. our message is racial gender equity.
the parti program benefits from the show bc we can spread a message and the participants also benefit bc they get to experience modeling as well as responsibility. more opportunities for more events when outsiders help.
what we want to get out of this: business and taking responsibility for recruiting ppl and organizing events. thinking outside the box and creatively. allows to voice out opinions and step outside of bubble and get outside meet new ppl and become more socially comfortable.
important experience that u can't get from school. not only in modeling but also in the business aspect. voice our opinions and speak out of comfort zone. instead of following rules, we make our own and stick to them.
what we want to give: provide a safe platform where ppl who experience racial and gender inequality can speak freely without criticism.adult supporting us: winston. support system and can answer questions we have. parents support us as well. they provide the recourses to do different activities. also gain recourses from the school once we go back.
how many events do we want to do: 2-3 small events and one biggish one each month. just be consistent and constantly working to keep us in check but not overwork.
where we wanna do the events: bc of pandemic: virtually. hopefully in the future we can do in person social distancing. maybe in california.
what excites us the most abt being a leader: being able take initiative and having a significant role in the community. seeing the result of dif projects that we do. being a part of a group and teamwork. meeting new ppl and having the courage to reach out to ppl we don't know. networking and communication.
Camilia
I'm still on this call because I enjoy meeting other young intelligent people who share the same values. I also find the discussion very engaging and stimulating
Hi Winston.
I wanted to tell you how much I enjoyed this experience. I learned so much and I met really interesting people. I'd like to thank you for this this opportunity to connect with other community leaders and youth. It was very meaningful to connect during this difficult time. Thank you for your leadership.
Nesyah
Still on the call because our conversation is deep and insightful. And I like those types of conversations
Joei
Being in this program was such an impactful experience and something that I will always take with me. I was able to connect with a fellow student and adults that influence the way school runs in our county. We were able to go over important topic and received well worded answers that give me hope that many of the issues we discussed will have solutions. I am so thankful to the Santa Clara Office of Education for this wonderful experience and guidance throughout the program. I would like to thank Olivia for leading us through the process, and Victoria for cohosting the event with me. Victoria was very easy to work with and connect with. Most importantly I would like to thanks Winston and the PARTI program team for the opportunity to engage and for promoting and sharing the event. My fellow interns were able to support me well by promoting the event and providing input! Overall I am so glad to be privileged enough to participate!
Vaibhava
Links:
Attachments: