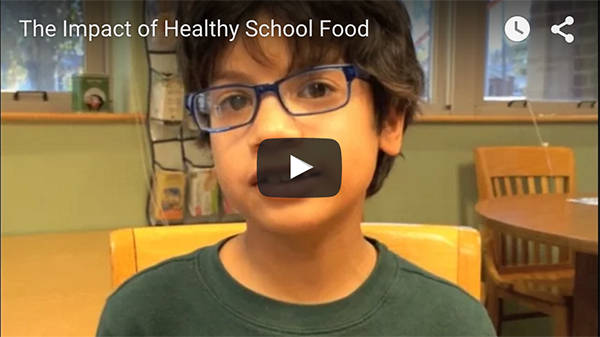 Thank you for supporting the Lunch Box Expansion Project!

We're proud to report that The Lunch Box is helping hundreds of school districts across the country serve healthy, scratch-cooked meals to students. Over 5,600 people are now registered users, representing 1,732 school districts in all 50 states. Users have downloaded The Lunch Box resources over 25,500 times!
Why The Lunch Box Matters
With childhood obesity at an all-time high and 30 million kids eating school lunch every day, children across America need to have access to fresh, healthy food at school. This need is even greater for the 22 million children who come from disadvantaged households that participate in the free and reduced-price lunch program. For them, healthy school lunch might be their only access to good nutrition all day.
The problem is that many schools are serving highly processed, re-heated meals because they lack the cooking equipment, culinary skills, and fresh food procurement experience to cook real food. Your support of The Lunch Box is so important because it's giving school food teams the tools they need to make healthy change and ensure that children are getting nutritious meals every day.
Hear it from the Experts
Recently we decided to ask the experts why healthy school food is so important. Who might those experts be, you ask? Kids! And their answers proved to be very insightful. Check out this video, or read some of the highlights below.
"Healthy school food is important because you can be more active during the day, you can have fun and be fit."
"Kids need school food because they don't always have the money to get home lunch. If they don't have school food and they don't have home lunch, they'll be hungry."
"I'd rather eat healthy food than greasy food. There's a lot of junk food, like food that they serve in restaurants, and probably I could get sick."
"I like carrots and lettuce because they help you think better and you can grow better!"
Thank you again for helping us reach these kids, and thousands more like them.
Yours in the school food fight,
Emily