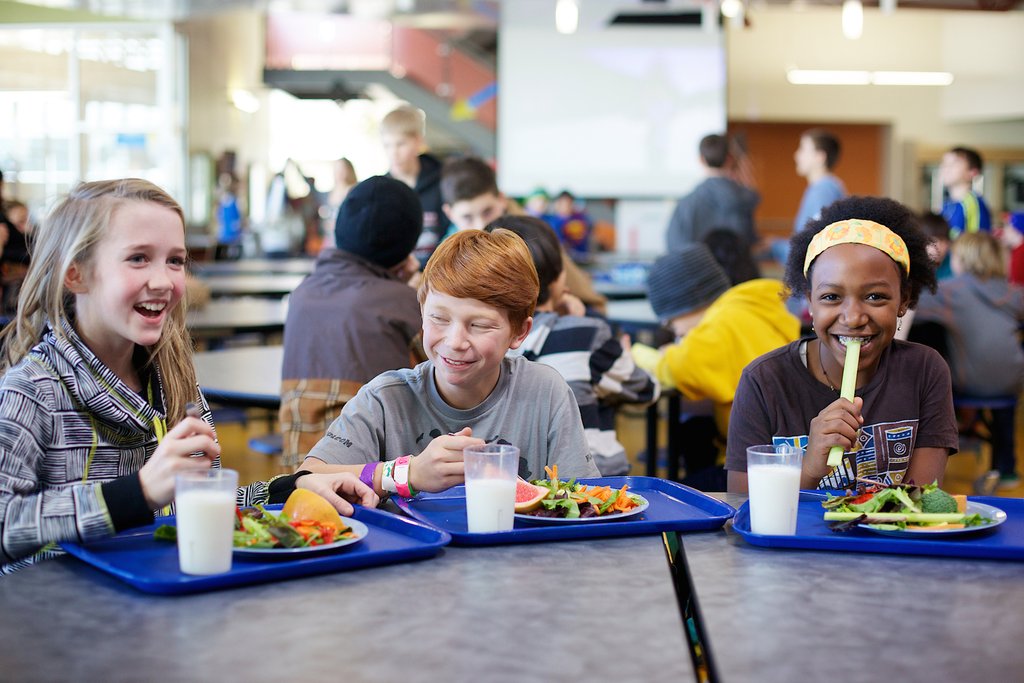 Thank you for supporting the Lunch Box Expansion Project!
We're proud to report that The Lunch Box is helping hundreds of school districts across the country serve healthy, scratch-cooked meals to students. Since the launch of the updated and expanded Lunch Box in September, 2014, over 1,050 people have become registered users. Of those, 357 are school food professionals or school staff. Other registrants include parents; local, state and government representatives; school food advocates; and other nonprofit colleagues who are working hard to change the landscape of school food.
They are using the free Lunch Box tools and resources to make changes to their school nutrition programs. We have over 200 healthy, scalable, UDSA-compliant school food recipes available for download, along with dozens of financial, management, and marketing tools. Users have downloaded Lunch Box resources over 4,500 times!
Perhaps they want a guide for setting up their salad bar or a sign to advertise their daily salad bar menu. Maybe they are looking for a healthy beef and broccoli stir fry recipe or a template to help them project their food costs. These and hundreds of other tools and recipes are helping school districts transition to scratch-cooking, salad bars, and other small- and large-scale changes that result in delicious, healthy school meals for kids!
We want every school food professional in the country to know about the free resources available to them. One way that we're spreading the word is through free webinars. Our training webinars take school food staff inside The Lunch Box via a guided video tour that shows them how to navigate the site and use our most popular tool: the recipe database.
Our next scheduled webinars are on April 14 and May 21, and you can help us by sharing the Lunch Box Webinars with your school district's director of nutrition services. School food is hard work, and we're here to help anyone who is committed to healthy meals for all students!
You can stay up to date on all of the Chef Ann Foundation's programs and projects by signing up for our newsletters.
Yours in the school food fight,
Michele
Links: