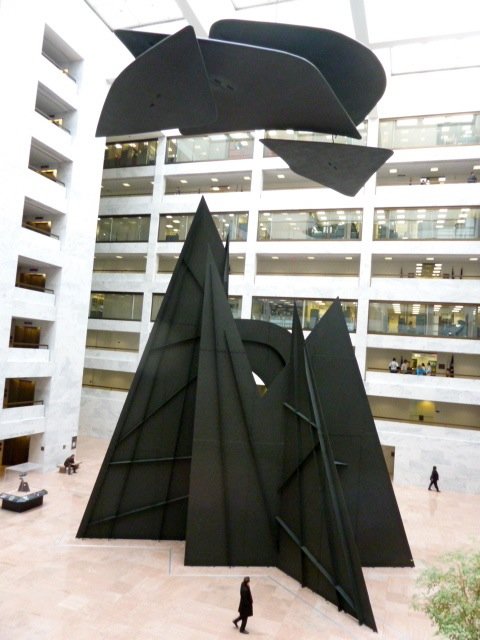 Dear Friend,
Thanks to your support, we're now very close to completing the fundraising to meet Rebuilding Alliance's commitment to construct the first three homes in the Rebuilding to Remain program. More challenging is whether or not the Palestian National Authority will be able to meet their commitment. I've been meeting with advisers and talking with Mayor Haj Sami to figure out a Plan B and so get the houses finished. More on this soon.
In the meantime, I put all my frequent flier miles together and flew to Washington D.C. a week and a half ago to explore ways to move our rebuilding projects and our advocacy work forward. I was joined by Morgan Bach, our second visiting teacher in Al Aqaba. Together we met with sister organizations to invite them to join our Stay Human Conference Call series, visited with other NGO building companies to explore new projects, and also met with senior staffers to request their assistance with the State Department. We visited old friends and made new friends too.
An especially positive moment came when I joined Morgan for a Lutheran Service only to somehow find ourselves in the 40 year anniversary celebration for N Street Village, a remarkable residential shelter for homeless women. Forty years ago it must have felt as bleak and hopeless as Israel/Palestine peace feels today, yet they persevered and now N Street Village is a beautiful place and a model for everyone.
With Israel announcing the E-1 punishment for Palestinian statehood and the U.S. Congress announcing various amendments to cut-back U.S. humanitarian aid to Palestine, Rebuilding Alliance's work is needed more than ever. U.S.-back mortgage insurance for Palestinian families in Area C could change the game. Below is a copy of my letter to Diane Feinstein, Senator from California.
Sincerely,
Donna
P.S. Morgan's speaking tour continues in December and January. Please give me a call if you would like to hold a houseparty fundraiser or a speaking event. My cellphone is 650 440 9667.
Dear Senator Feinstein, December 6, 2012

I am writing as your constituent to ask you to seek clarification on my behalf of U.S. policy regarding American investment in Palestinian housing in 'Area C'. Please forward my letter to Secretary of State Hillary Clinton.
I am the founder of Rebuilding Alliance, a U.S. nonprofit organization that offers mortgage loans to Palestinian families in Area C to help them build their homes on the land they own. Rebuilding Alliance's pilot project is called Rebuilding to Remain. We work with Israelis as advocates and use the Israeli legal system to pursue building permits and petition to freeze demolition orders. Three homes are now in construction in Al Aqaba Village in the northern Jordan Valley near Tubas where in 2004, Rebuilding Alliance built a kindergarten that serves 160 children/year.
Here's the challenge: despite holding clear title to their land, 97% of the buildings in Al Aqaba Village — including the kindergarten — have been issued demolition orders by the Israeli Army. When Rebuilding Alliance requested mortgage loan insurance, the Overseas Private Investment Corporation (OPIC) said U.S. government policy requires denial of mortgage insurance to Palestinian families in Area C. This can't be true.
Rebuilding Alliance works to help Palestinian families in Area C build their homes on the land they own, find employment, educate their children, and plan their future. I know the U.S. seeks to realize these goals as well through USAID programs to support Palestinian infrastructure development in Area C.
While OPIC insures Palestinian mortgages in Areas A and B, their mortgage loan insurance does not extend to Area C because the Israeli Army refuses to issue building permits to Palestinian families living there. As you may know, the Israeli Army is denying Palestinian master plans and thus denying building permits to Palestinian families in Area C while the Government of Israel is simultaneously issuing building permits to illegally expand Israeli settlements on occupied land. The Israeli Army denied Al Aqaba's 3rd master plan on June 21st 2012 for no good reason.

On Mar. 14, 2012, Al Aqaba Village became the first Palestinian village in Area C to issue building permits, realizing both the text and the spirit of the Oslo Accords. On Apr. 14, 2012, Rebuilding Alliance became the first group to provide mortgage loans, including a clause stating that if the home is demolished, the family will not make payments until occupancy is restored. I ask your help to make OPIC mortgage loan insurance available for Rebuilding Alliance's Rebuilding to Remain mortgage loan program to fully develop this revolving mortgage loan program.
Please ask Secretary of State Clinton to issue a policy directive instructing the Overseas Private Investment Corporation to guarantee Rebuilding Alliance's mortgage loans in the Rebuilding to Remain program. Please ask her to make U.S. policy clear: starting with Al Aqaba, recognize the right of Palestinian villages in Area C to issue building permits in accordance with their master plans —just like towns throughout the U.S. — and support that right by providing U.S.-backed mortgage insurance.
I look forward to your prompt reply.

Sincerely,
Donna Baranski-Walker
Founder & Executive Director