Project Report

| Oct 13, 2014
Helping those who need it the most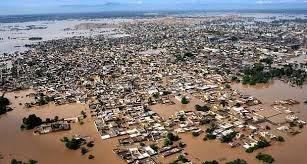 Disasters are the part of this world that are unplanned and unbeknown to everyone; destroying lives, livelihoods, buildings and whatever that may come in its way. They come in the form of typhoons, hurricanes, earthquakes, tsunamis, volcano eruptions and floods. As a result of the devastations they bring basic infrastructure and the way of life is disrupted to such a degree that sometimes there is no going back.
in 2010, heavy floods struck Pakistan; the water took everything leaving behind a trail of destruction, death and tragedy. Countless died, lost homes and everything they had; the only thing that survived was the memories of what life once was.
Today, after four years life is being rebuilt slowly but steadily, basic necessities are being taken care of such as food, health services and education.
After preliminary damage assessment Fatima Memorial Hospital opened a school in Habit Mastui, District Dera Ghazi Khan in Southern Punjab to educate the children affected by the flood.
This is the generation who is the future, the generation who will take us forward, the generation who will lead the nation tomorrow. .
We need your continuous support for our cause and help us in building their future.
Through this platform, we don't ask for your donation, we ask for your lifelong commitment