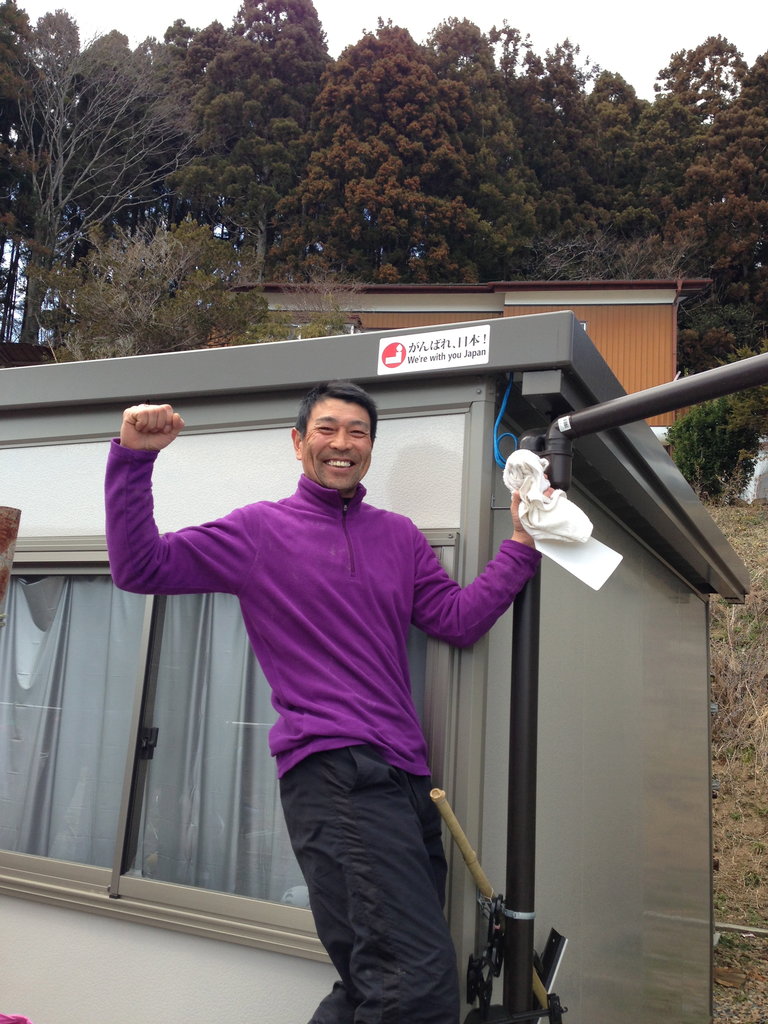 Dear Supporters:
We did it! On April 25, we reached the project goal of $30,000!!! This is such exciting news to us and PWA cannot thank you enough for supporting the livelihoods of fishing families in Minamisanriku.
Your support has been an important part of the 82 sheds we are building there, where about 70% of homes were swept away by the tsunami. Sheds continue to be built thanks to the great work of Grace Mission Tohoku, our local partner.
Since we started this project over a year ago, we have received 163 donations through GlobalGiving. These include contirbutions from individual donors, group fundraisers, corporations and foundations. All of the staff here at PWA wish we could meet you in person and thank you ourselves.
We also could not have done all this work without our local partner, Grace Mission Tohoku. Their commitment to help fishermen and rebuild the fishing communities of the region is evident. They are a huge part of why our program has been on time and successful.
What is next for our project? Leaders from other districts in Minamisanriku have requested that we expand to new areas and continue building new sheds. However, it has been over one year since we started this project, and it is important to fully understand the ever-changing situation in the area. We would like to raise our goal amount by $5,000 in order to conduct needs assessments in these new districts.
PWA hopes that you will support our decision for this assessment. We hope to give you an in-depth report when it is completed.
Thank you for your continuous interest in supporting our project, and thank you for your support of Peace Winds America.
Links: