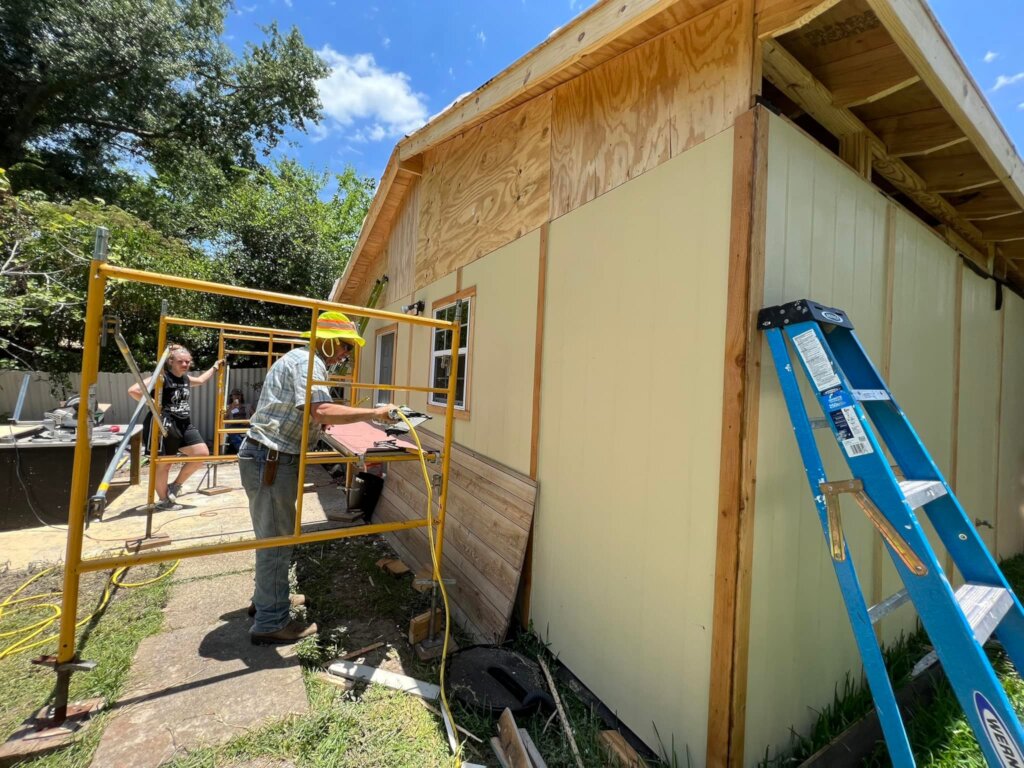 Much of July and August has been spent in preparation for this fall's coalition project and the return of our Amish volunteers. We are preparing to build 6 new homes and complete as many as 70 repairs.
Apart from the coalition, this quarter, the Fuller Center Disaster Rebuilders posted the following highlights:
4 home repair projects were initiated with 3 completions
4 families were served including 13 individuals
Among those served were
o 4 seniors
o 6 children
o 4 individuals with disabilities
o 2 veterans
This quarter leads up to the 2nd anniversary of the landfall of Hurricane Laura and the onslaught of 3 other FEMA declared major disasters, in Southwest Louisiana. Still hundreds are displaced from their homes. Unrepaired homes are being ravaged by rot, mold, gravity, and vegetation. Even some homes repaired after Laura, were damaged again by Hurricane Delta, then again by Winter Storm Uri and in some cases for a 4th time by the May 2021 flood. Many of the non-profits, corporations, and agencies that responded immediately after the devastation, have gone now. Much of the relief funding has dried up. Fuller Center Disaster Rebuilders and a few others are standing squarely in the gap. We are helping as many as possible with the remaining volunteer base and funding. We are also in the process of launching a Fuller Center for Housing covenant partner to carry on the work in Southwest Louisiana well into the future.
One of our older, veteran, homeowners said that he began to think "God had abandoned him". Until the day FCDR staff and volunteers began to work on his home, he was losing all hope. Many had said they would help, never to be see or heard from again. With serious medical conditions and unable to stand for walk for any significant period, he was unable to make repairs himself and had no funds to pay others to help him. He was living in a home with wet, moldy carpet, wet drooping ceilings, damaged roofs, and missing wood siding. Today his home is repaired, safe, sanitary, and secure. His new roof is Fortified certified. His carpet is replaced with vinyl plank flooring that accommodates his unsteady gait. His bathroom now has a safe walk-in shower with grab bars. New sheetrock on his ceiling and walls has been painted. After returning home, one group of volunteers worried about him having trouble getting out of his recliner. They collected funds and bought him a new lift chair. His home isn't new, but he will be able to live independently in his home for years to come. And he thinks that is better than "new".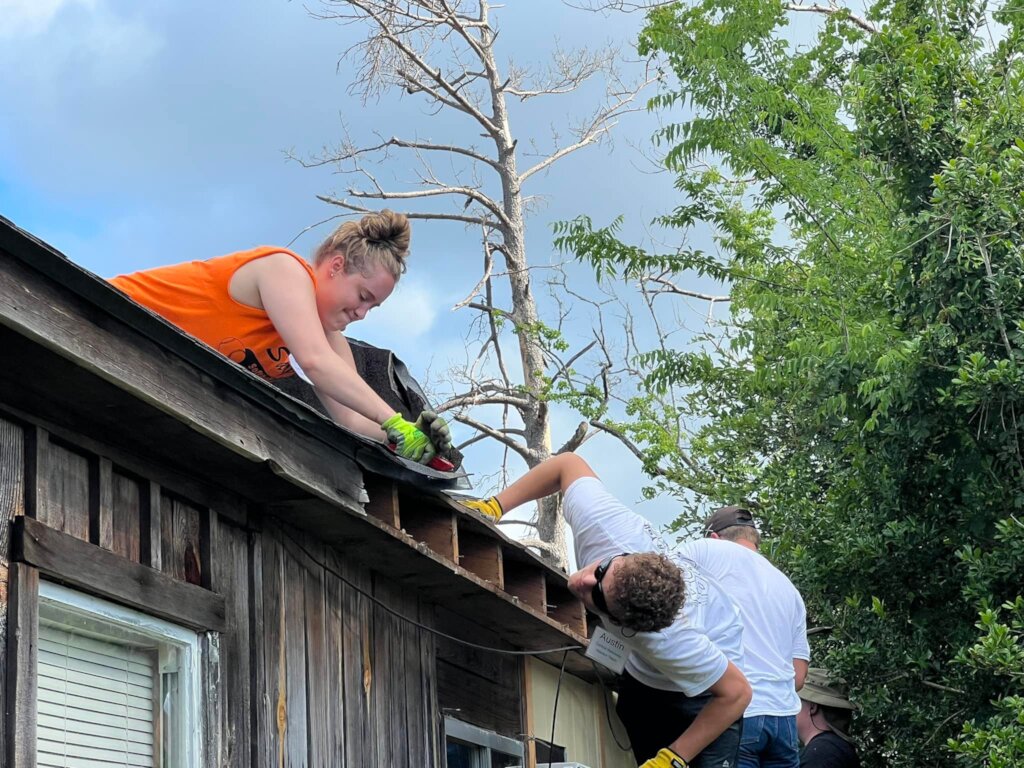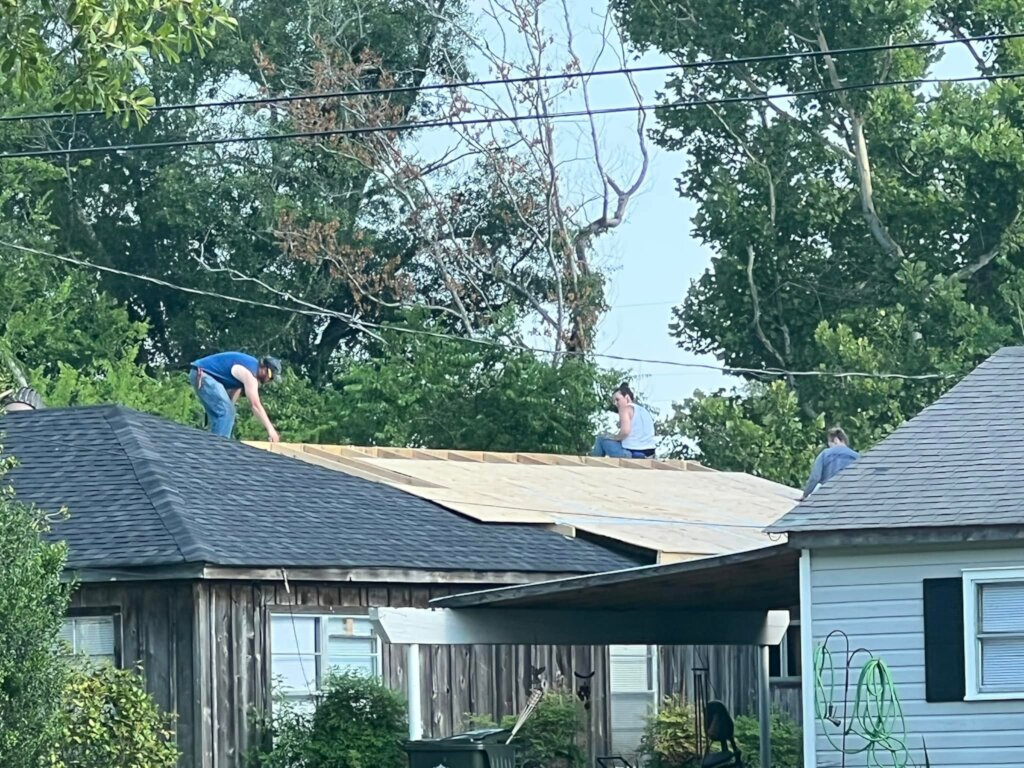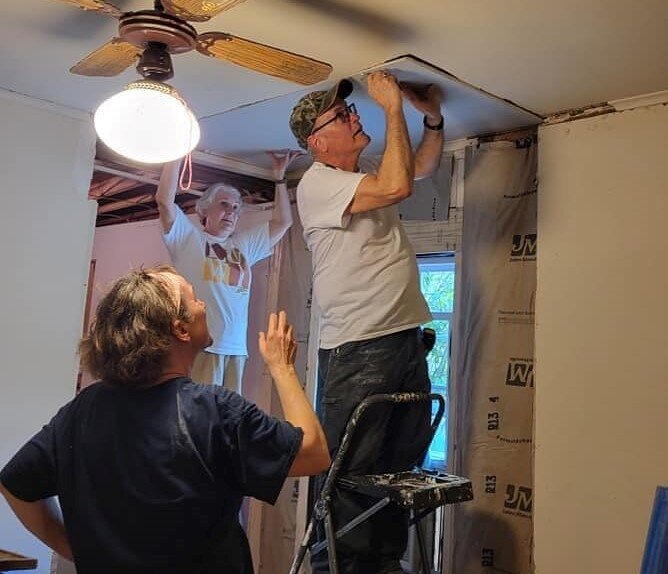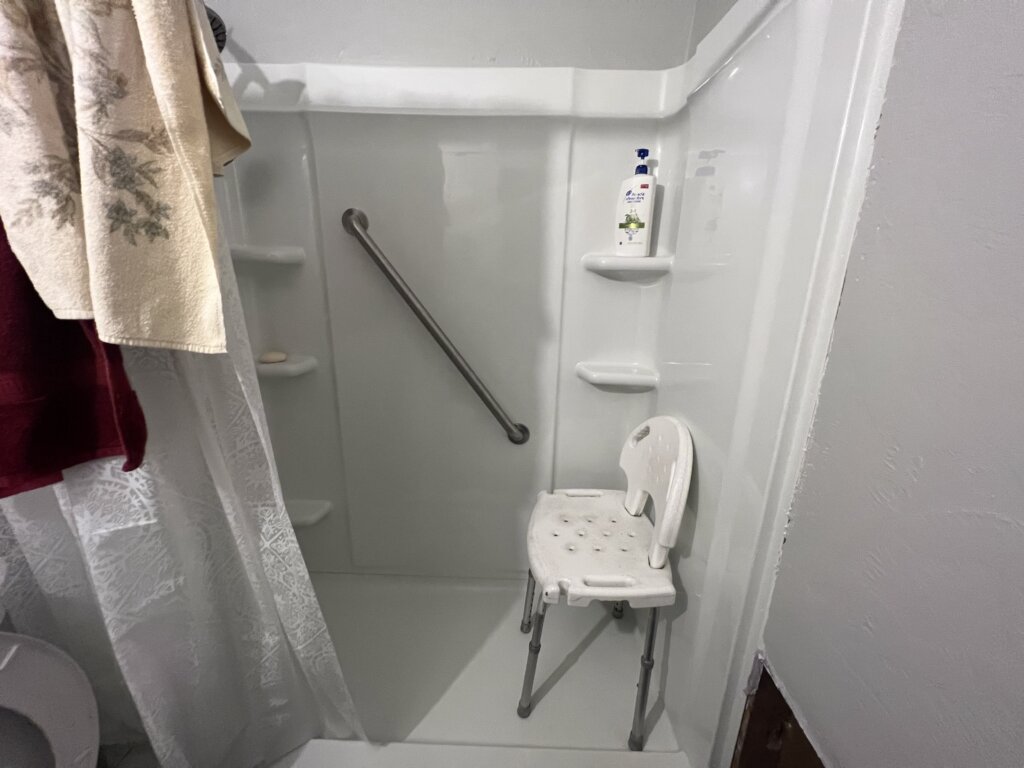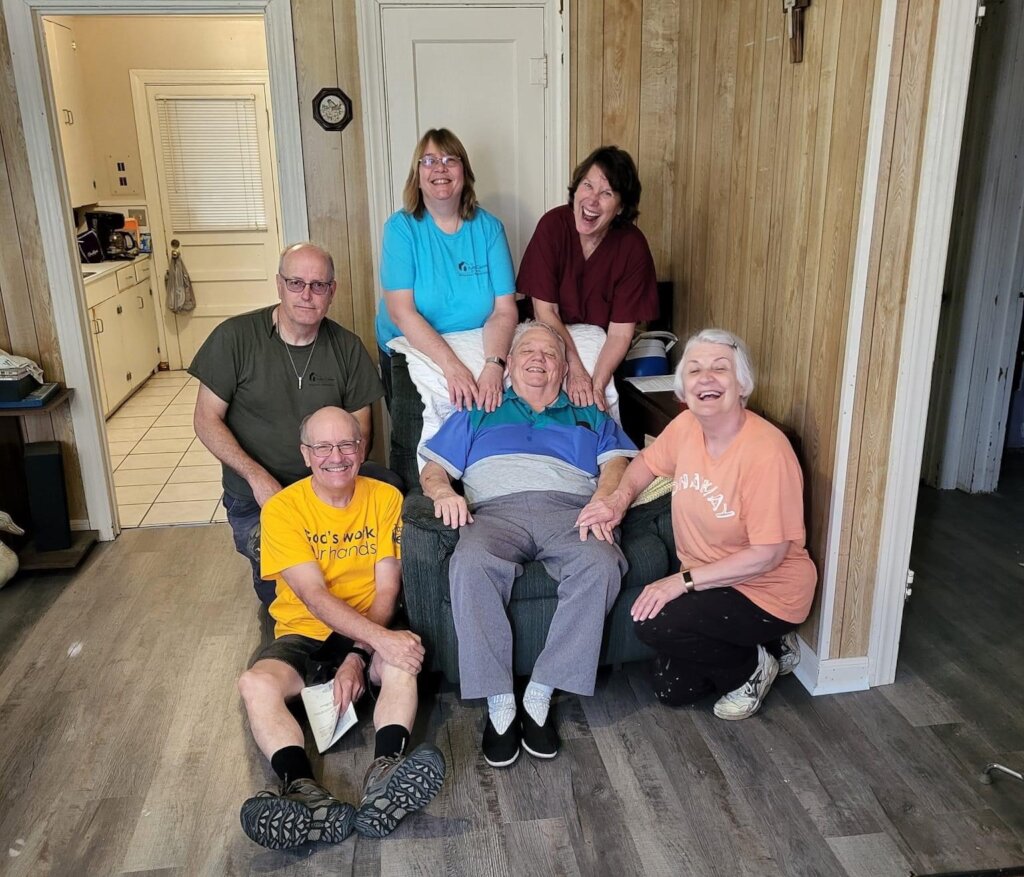 Links: