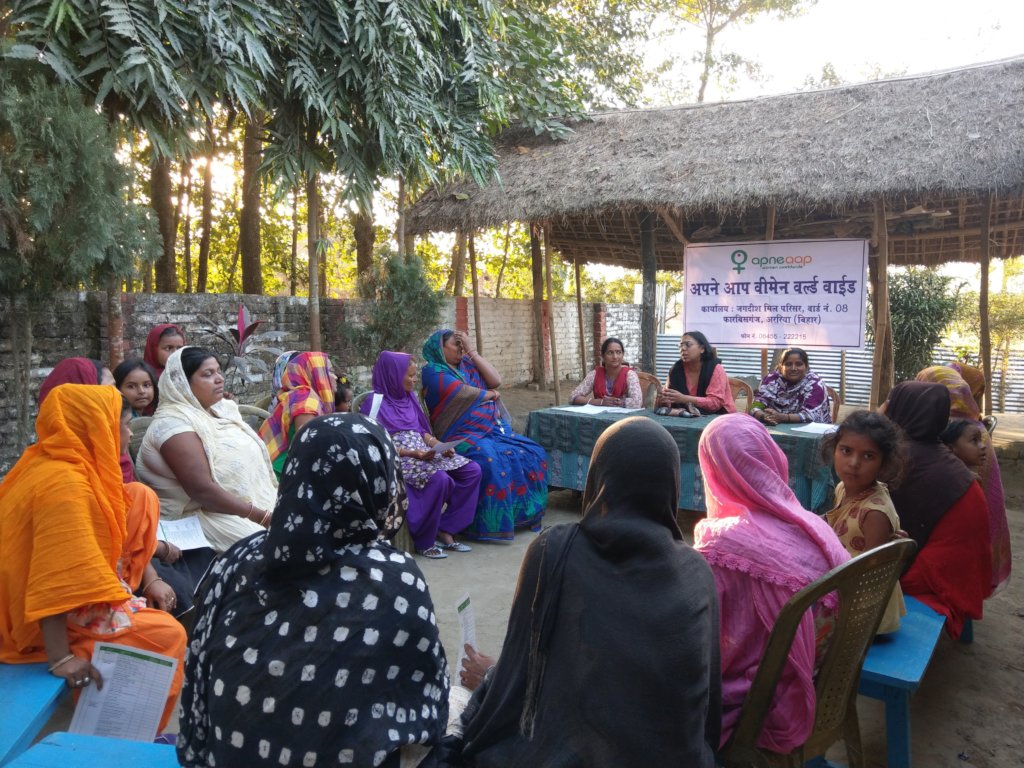 Tharun, a 35 year old woman, trafficked from Nepal to Forbesganj in Bihar had exited prostitution. With the help of Apne Aap she was running a tea stall and bringing up her four children aged 12, 8, 6 and 4 and looking after her old mother. Suddenly on 14th of August a flash flood swept away her home and tea stall. She and her childern were literally left without food clothing or shelter. Even her source of livelyhood-the tea stall was gone. Apne Aap has helped her rebuild her home and get a loan to restart her tea business. In the interim Apne Aap provided her basic provisions. In a few weeks, before the onset of the winter cold, Tharun's home will be ready and her tea stall will be open for business.
Tharun in one one among the 17 women whose homes Apne Aap is rebuilding on a priority basis. The needs of these women is the greatest among the 200 women affected by the floods in the red light areas. Apne Aap held a meeting with alll its members and then decided to focus on rebuilding the homes of the 17 women whose needs were the greatest.
Construction material like bricks, bamboo, ropes, steel sheets for roofs, cement, readymade pillars, straw, readymade doors and windows, sand etc has been provided with the help of Apne Aap to these women.
Another 183 women still don't have doors or windows. Floors in many houses have caved in and the first instance of rain will flood the houses. Some houses are even missing a wall. Most household are in desperate need of day to day essentials like cooking utensils, clothes, blankets, matresses, tin trunks etc.
We will continue to built to more homes and provide more day to day requirements as we raise more funds.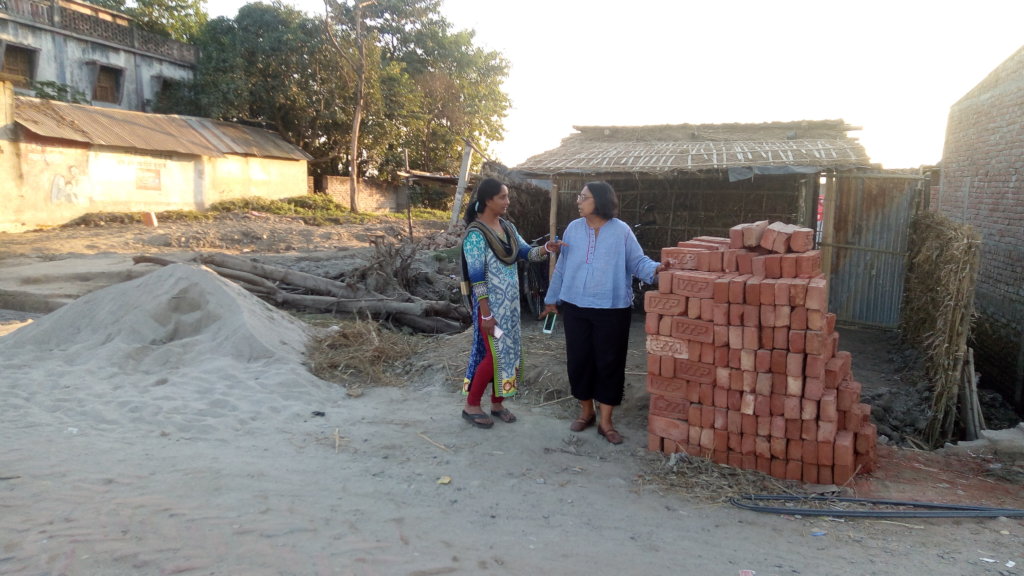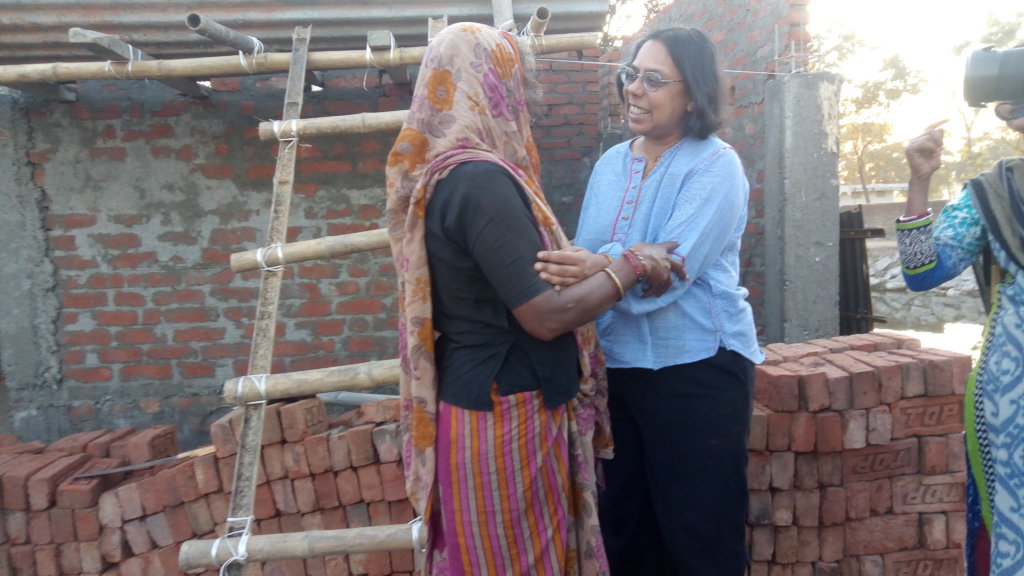 Links: