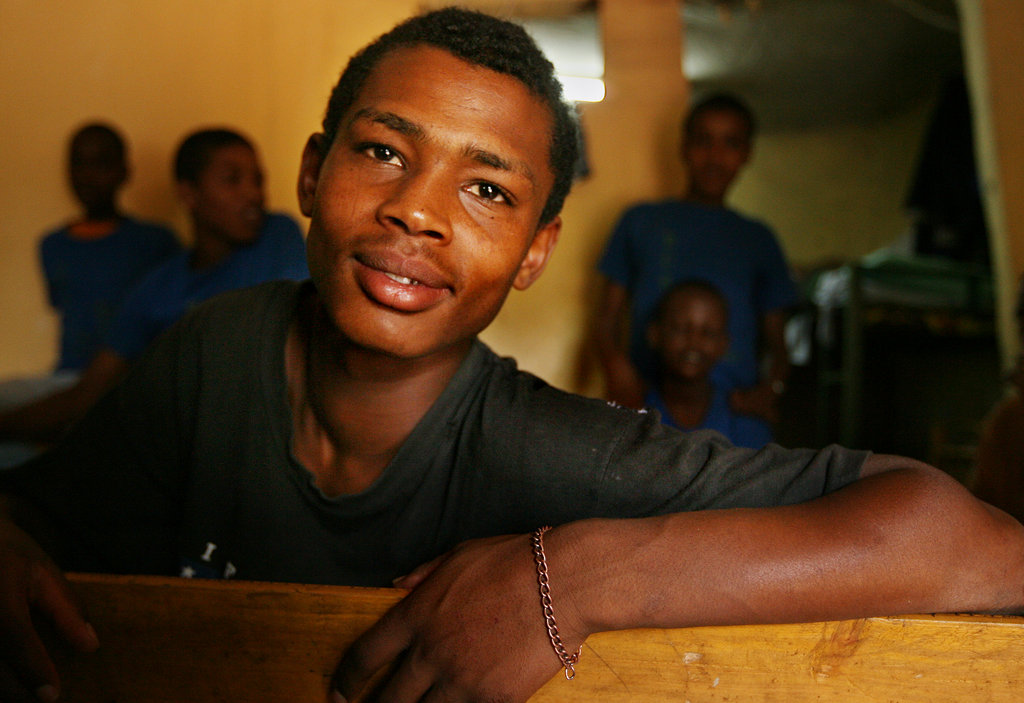 Tewolde was an ordinary boy who fell victim to circumstances and ended up struggling to survive on the streets until Retrak intervened and helped him to return home. He comes from a farming family in Gojjam, north west Ethiopia.
When he was 15 he was sent to help his uncle with the harvest in Jimma, some 400 miles away. Tewolde set off on the three day bus journey on his own, armed with his uncle's phone number and a small amount of money. To complete the journey, Tewolde had to change buses in Addis Ababa, the Ethiopian capital. Whilst he was waiting for the 5am bus, he fell asleep and awoke to find that his bag, containing his clothes, money and uncle's phone number, had been stolen. The thieves had even taken his traditional gabi cloak and the shoes off his feet.
Without any money or his uncle's phone number, Tewolde was stranded. He had no way of contacting his parents back home or of getting to his uncle in Jimma. For three days he wandered around the bus station, begging passers-by for help, food, a bus ticket, but he was unable to find anyone to help him.
Luckily, after a few days at the bus station he befriended some children who knew about the Retrak project in Addis Ababa. They took him to the drop-in centre where, tearful and hungry, he told his story to the staff, who made contact with the police in Gojjam to let his family know that he was ok. After a few days getting his strength back at the drop-in centre, with Retrak's help Tewolde was able to catch a bus back home and to be reunited with his family.
Without Retrak's help, Tewolde would have become another street child living permanently on the streets of Addis Ababa. Thank you for helping Retrak to find a safe home for Tewolde and other children like him.
Links: