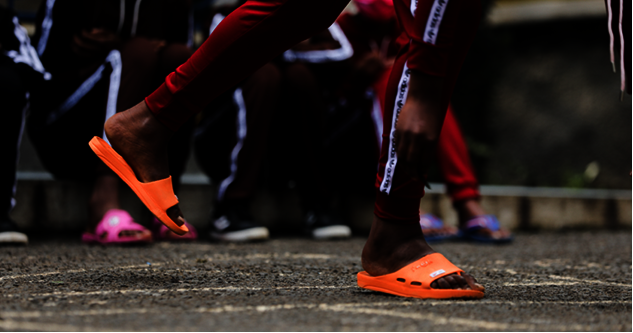 Retrak are continuing to support vulnerable children in Ethiopia, many of whom have faced extraordinary hardship and have been exposed to significant abuse and exploitation. Despite the COVID-19 pandemic we have been able to work across the country continuing our outreach efforts in order to identify children who are being exploited and provide them with valuable care. Between July and October 2021 there were 425 new intakes into our lighthouses.
To prevent the exploitation of children on the streets we carry out work with families, caregivers and the wider community, supporting community strengthening initiatives. In August alone our community prevention work saw the participation of 2,265 members of savings groups in Hadiya and Wolaita Zones, and we reached 318 people through community education and awareness sessions. The savings groups provide significant improvement in household income and therefore stability which reduces the likelihood children will run away and end up living on the streets.
We are managing the impacts of the ongoing conflict in Ethiopia by ensuring that all staff remain safe and informed about the safety protocols that must be followed. In light of this we have suspended reintegration work apart from in cases where only very local travel is involved.
The below story shows how our aftercare centers can support children in Ethiopia to overcome the trauma they have faced, helping them begin to rebuild their lives.
13-year-old free after being forced to work unpaid for two and a half years
A 13-year-old boy who was forced to work for no pay for more than two years is now safe and at school.
Solomon's* mom had been a domestic worker in the northern Amhara region of Ethiopia, but she lost her eyesight after giving birth to twins, and was then unable to work. With Solomon's dad largely absent, the family reached desperation point.
Solomon ran away to find work to prevent them from starving. While homeless and living on the streets, he was offered food, shelter, and work. But during two years as a domestic worker and farm laborer, he was never paid. He bravely escaped, and managed to find his way home, but was lured away by another trafficker who promised him a job.
Again, Solomon was not paid. After six months, he escaped and then panhandled in the city to earn a little money for his family.
Hope for Justice's outreach workers found Solomon, and explained how they could help him. They brought Solomon to one of our Lighthouses, where our expert team cared for him for four months.
We provided Solomon with counselling, catch-up lessons and life skills sessions. As he began to rediscover his confidence, Solomon sang songs for his new friends at the Lighthouse.
We also provided Solomon with the chance to take part in a small business course, before reuniting him with his mother for good. Now, Solomon is not only at school, but has set up his own shoe-shining business after we provided a start-up grant.
We will continue to support Solomon and his family to ensure that they stay well.