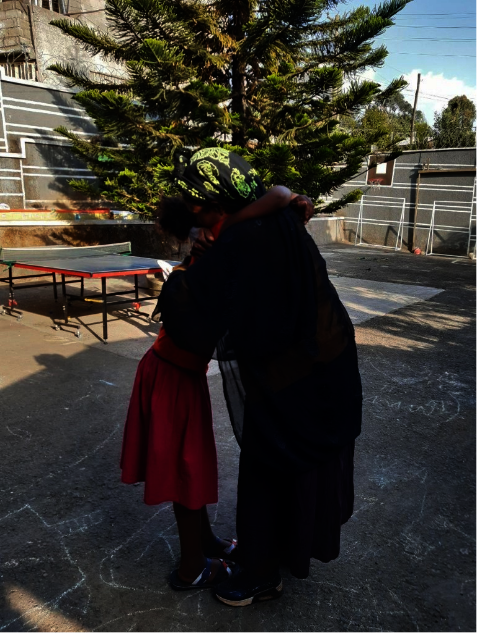 In Ethiopia, there are thousands of vulnerable children encountering violence, exploitation and abuse on a daily basis – on the streets, in situations of trafficking or forced labor. Retrak's program aims to provide a safe space for children to overcome their trauma and, if possible, reintegrate them back into a safe family environment.
In 2020, Covid-19 challenged everyone on a global scale. The impact of the pandemic has been significant on the children we work with, and their families. Despite the many challenges we have faced due to Covid-19 restrictions, Retrak reached 797 children in our Lighthouses (short-term residential centres) providing them with safe shelter and protection. 654 children were placed back with their families.
At Retrak's Lighthouses, children are supported to overcome trauma by accessing catch-up education (taught in line with the national curriculum), trauma-informed care and medical care, which they urgently need. We use a child-rights approach, meaning that together with them, plans are made for their next steps. Retrak social workers contact each child's family to assess whether it is safe and appropriate for children to go home. When this is impossible, Retrak ensures that alternative family-based care arrangements – such as foster care or supported independent living – are made.
Below is a story of Tizita, who is back with her family thanks to your support.
Freedom for 12-year-old girl who was told her mother was dead
A 12-year-old girl is now safely home after being forced into domestic work, abused, and led to believe that her mother was dead.
Tizita* had recently become a big sister when a neighbour's relative offered her education and a better life in the city. With Tizita's father constantly away with the military, and another mouth to feed, Tizita's mother agreed to the plan.
But once Tizita arrived, she was forced to cook, clean and look after a baby, and was physically and verbally abused. She wasn't allowed to go to school.
When Tizita asked to contact her mother, her captor said she was dead. Distraught, Tizita ran away. A passer-by found her on the street and took her to the police station, before she was taken in by our Lighthouse.
After her ordeal, Tizita would often cry, argue with other children, and would not join in. She could not stop worrying about her baby brother being all alone. Our dedicated team cared for Tizita, and provided her with catch-up education and life skills classes, as well as counseling sessions.
Suspicious about the news of Tizita's mother, our team also worked tirelessly to discover the truth. Her mother was alive and well, although Tizita didn't believe this until she spoke to her on the phone. She was jumping, crying and laughing with joy that her mother was on her way. After months of trauma and separation, Tizita ran delightedly into her mother's arms, while our team celebrated the return of her hope and freedom.
Thank you again for all your support, and we look forward to continuing to update you on the children we work with in 2021.