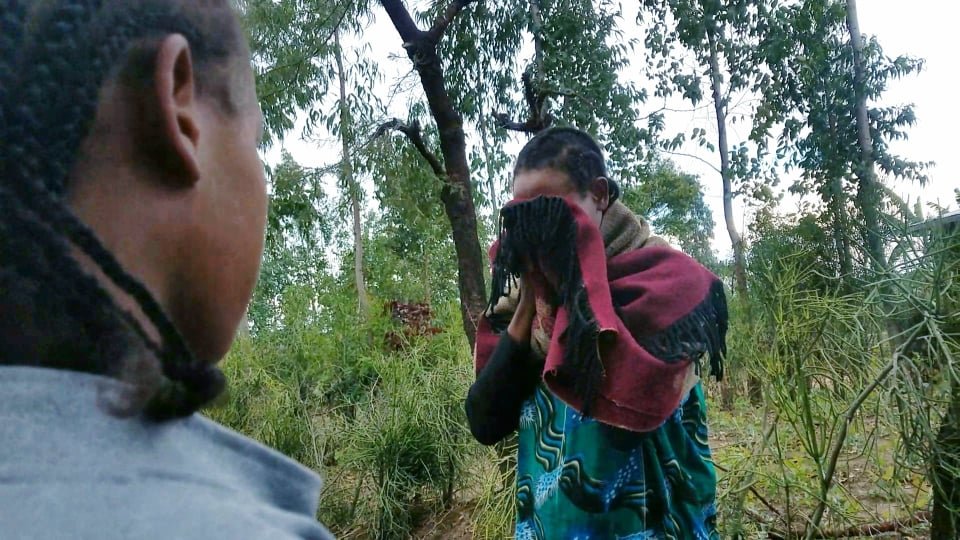 Protecting the children in Retrak's care and the staff who work with them remains one of the charity's top priorities during the COVID-19 pandemic. The teams at our Lighthouses are maintaining rigorous, long-term health and safety procedures to keep staff and children as safe as possible. Retrak follows the guidelines set out by the World Health Organization, including hand-washing and avoiding touching the face, nose or mouth. Nurses are stationed at each Lighthouse to provide medical care and check-ups. The children's and staff's temperatures are taken on a daily basis in addition to other health checks to identify any COVID-19 symptoms. Our Lighthouses are also disinfected and cleaned several times each day.
In Ethiopia there are thousands of vulnerable children* encountering hunger, poverty, violence and abuse on a daily basis. Retrak's principal aim is to reintegrate these children back into a safe family environment. In the three months April to June 2020, Retrak reached 41 children through outreach or referral. This reduced number was due to the strict lockdown measures that were introduced in the country which meant many of our activities were necessarily severely restricted. Nevertheless, we continued to provide safe shelter and protection to 126 children in the Retrak Lighthouses (our short-term transitional centres) and served 974 children through sessions in our clinics; 55 successfully completed our reintegration process and were reunited with their families or placed in alternative, family-based care.
At Retrak's Lighthouses, children are supported to overcome trauma by accessing catch-up education (taught in line with the national curriculum), psychosocial counselling and the medical care they so urgently need. We use a child-rights approach to work with the children, meaning that together with them, plans are made for their next steps. Retrak social workers contact each child's family to assess whether it is safe and appropriate for children to go home. In cases when this is impossible, Retrak ensures that alternative family-based care arrangements – such as foster care or supported independent living – are made.
Below is the story of Selam** who is back with her family thanks to the support of donors like you.
*Retrak's focus is on children under 18 who spend the majority of their time living or working on the streets
**Name and image changed to preserve anonymity
Girl, 10, reunited with parents after running away from an abusive relative and being turned into domestic slave
When she was aged six, Selam moved to Addis Ababa, the capital of Ethiopia, to live with a wealthy relative who had promised her parents to provide for her every need.
Being poor, and believing this family member's offer of a chance of a better life for their daughter, her parents had arranged for Selam to leave their rural village for the city. However, when Selam arrived at her relative's home she was forced into domestic servitude, and put to work caring for an infant, preparing food and cleaning.
A member of Retrak's team said: "This relative had lied to Selam's parents, making false promises of a new life in Addis Ababa.
"At an incredibly young age Selam's childhood was taken away from her. She was forced to carry out domestic tasks, including looking after a baby; she wasn't allowed to attend school; she was given only scraps of food to eat and often went hungry. She was beaten without reason."
After several years of enduring this hardship and with no prospect of going back home to her parents, Selam decided to run away. A police officer found her wandering the streets and referred her to Retrak. She was placed in the care of staff at one of our short-term care facilities – a 'Lighthouse' – where she received friendship, support, medical treatment, schooling and counselling.
A member of the Retrak team in Ethiopia said: "Selam was very shy at first and couldn't express her feelings.After a little while she gradually began to open up and was soon participating in group activities."
After about a month at the Lighthouse Selam began talking about going to see her parents, and after following our careful reconciliation process, Retrak reunited Selam with her parents."Her mother couldn't believe her eyes," a Lighthouse staff member told us, "She didn't even know that her little girl had gone missing. Both parents were very emotional when they heard what had occurred and relieved to have their daughter back with them.
"They expressed their incredible thanks for everything that Retrak's doing." Now, with Retrak's support, Selam is due to start school as soon as possible and catch up on the education she has missed.