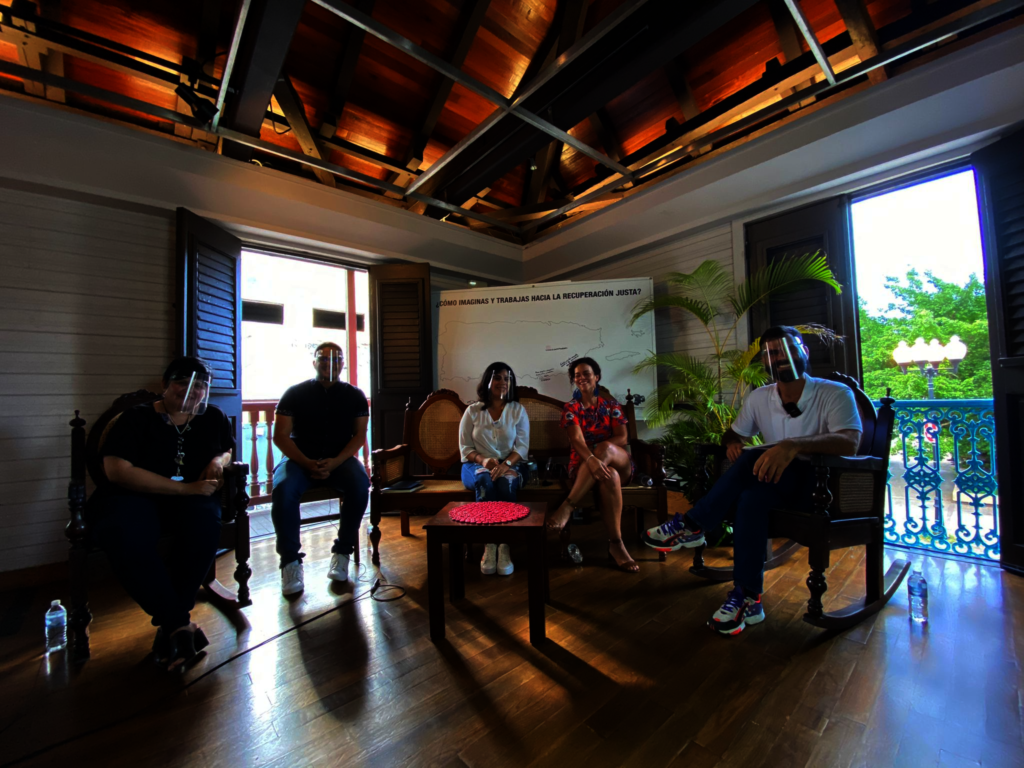 Dear GlobalGiving community,
We hope you are all coping with the summer heat! Over the past couple of months, our team at La Maraña has been sweating it off to keep our work on schedule and constantly moving forward.
During the months of May and June we continued facilitating panels across the archipelago as part of the A Cielo Abierto in collaboration with Ayuda Legal's Just Recovery Campaign. In late June, we hosted the last of the series with a half-day of three panels including: Architecture, gender and participation; A journey from Vieques to Mayagüez and the final panel Paths to a Just Recovery. You can watch the live recordings on our YouTube channel or check out our Instagram channel for quick snippets of the diverse conversations and the communities' key propositions.
To continue updating you on our ongoing work, we are so very close to finalizing the set of participatory design tools, Cartuchera Comunitaria™, and are planning its launch in the very near future. These tools stem from and have been designed to facilitate imagination, planning and execution of positive changes of communities across Puerto Rico and hopefully beyond. We encourage you to keep a close eye on our social media and email communications as we release teasers and more information about this very exciting project.
Also, as a result of the learnings from our work over the last four years we are starting to focus on collectively defining La Maraña's next phase in supporting Puerto Rico's path toward a just recovery and the collective construction of more sustainable and livable environments. We aim to recognize, visualize, and build a communal space where communities, individuals and organizations gather to imagine, plan and design solutions for the problems their communities strive to supplant. Our aim for the remainder of this year is to focus on the launch of both our Cartuchera Comunitaria™ and Desde Adentro documentary as we transition out of a post-disaster model to a forward-looking standpoint of creation and not of repair or mitigation.
We are also happy to announce that we have finally settled into a new office space in Santurce and are looking forward to opening up our doors to all our allies and supporters. You can visit us at 225 Calle del Parque in San Juan at the historic and awestriking casa González-Cuyar.
We look forward to sharing the launch of our upcoming projects with you and thank you for continuing to believe in the power of communal and innovative spaces!
With so much care,
La Maraña's Team