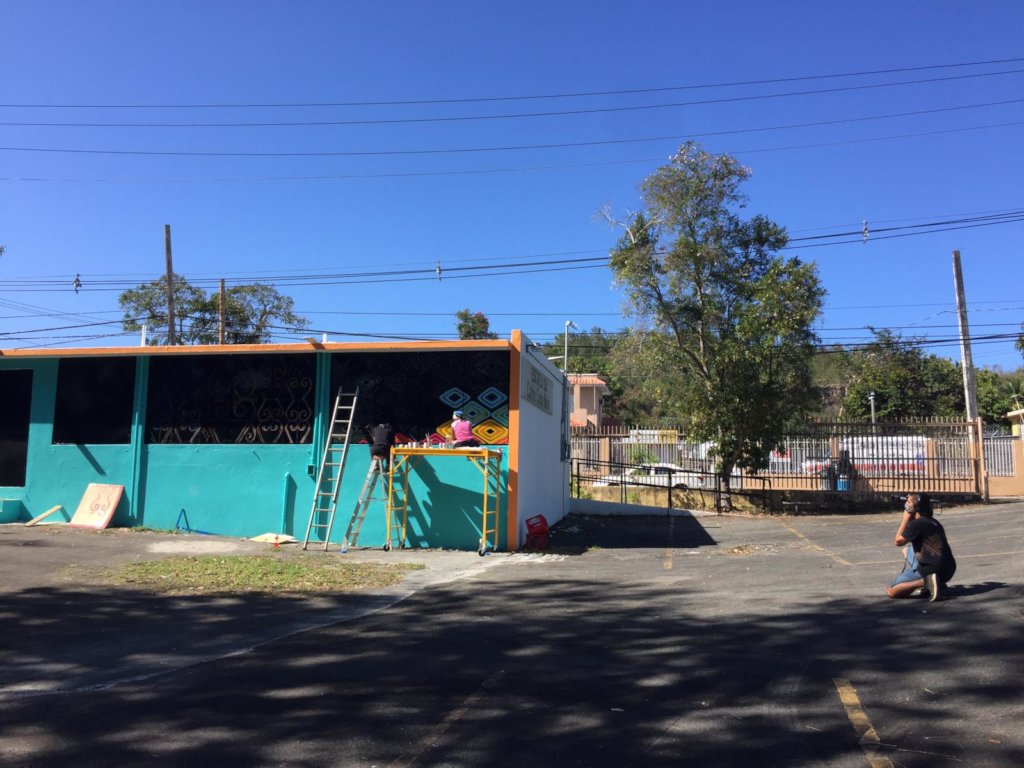 Dear GlobalGiving community,
Since we last shared our updates with you, our team and partners have been working full speed ahead leading to the closing of our community grants as well as advancing on the development of our ToolKit and Documentary.
Our partner community-based organization in Carolina, Parceleras Afrocaribeñas por la Transformación Barrial Inc. (PATBA,) are nearing the completion of their community kitchen, which will also serve as a meeting area with access to Wi-Fi. Over the last years, after becoming an 501c3, PATBA has flourished into a well-positioned non profit organization serving its strong and clear mission. We are extremely grateful to have been part of this process and are excited to share that they will continue operating with independently secured funds that will keep moving the La Conde project forward. For further news on their transformative anti-racist just recovery journey, follow them on social media as @lacondepr.
Meanwhile, our community partners in the La Vuelta del Dos and Los Guaretos neighborhoods of Comerío were able to directly impact over 180 families in the community through solar lights that provide increased security and mobility. Our partners in Comerío report as one of the major hurdles the diversity of needs perceived by different community members. Even though it led to some disagreements it was ultimately important to understand how to respect all individuals' spaces and recognize that timing is a key component when leading a community social impact project.
On another note, our base team has also been moving forward with the development of our Toolkit. While we work to assemble tools and resources that we believe could be of benefit to communities interested in embarking on just recovery processes, we have also started gathering and generating visual aids. Over the coming months we hope to gather feedback from community partners and other potential users that can shed light on potential gaps and opportunities that can strengthen the end product. Our Audiovisual team also continues to work tirelessly to finalize the production of the Documentary and we couldn't be more eager to share more details of this progress very soon.
While these Imaginación Post-María related efforts continue to edge forward, we have started to brainstorm on what La Maraña's future holds. As part of a series of panels on Puerto Rico's just recovery we launched March 2021 in partnership with Ayuda Legal, A Cielo Abierto, we have been interacting with community leaders and organizations to provide a space where journeys to just recovery and discussions on how to advance on this front are shared across regions. As a result of the learnings from Imaginación Post-María and A Cielo Abierto along with the launch of the ToolKit, we are looking forward to defining how La Maraña will continue furthering Puerto Rico's just recovery process in the coming years.
Thank you for standing by us as we continue inching towards sustainable urbanism across the archipelago of Puerto Rico.
With so much care,
La Maraña's Team